National AJET Chair
Jennifer C. Park (4th year JET) from Takasaki City, Gunma Prefecture arrived in Japan looking for a challenge and an opportunity to maintain and develop her professional skills. After some encouragement by a fellow JET, she decided to run for National AJET. She is the current National AJET Council Chair and was Vice Chair for two years (2007-2009).

National AJET is an independent, self-supporting volunteer organisation which supports current JETs and promotes the JET Programme. It achieves this through several events and projects such as:
the AJET workshops; Information Fair and free SKYPE calls at Tokyo Orientation
the Information Fair at the Conference for Returning JETs
AJET's teaching resource books, Planet Eigo and Foxy Phonics
The AJET Peer Support Group (PSG) Line
Teaching Awards Programme (TAP) and Internationalisation Awards Programme (IAP)
Sponsorship to prefectural chapters and Special Interest Groups (SIGs), Nationality Groups (NGs) and Language Groups (LGs)
Representation at the annual JALT conference
Representation at the bi-annual meetings with CLAIR, MEXT, MIC and MOFA
The National AJET Council is usually comprised of 20 current JETs who are located all over Japan. This means that most of the communication between members is done through email, Skype, forums, Facebook, and phone. However, there are also 2-3 annual meetings during which members meet with members of CLAIR and the three ministries (the Ministry of Communication, the Ministry or Foreign Affairs and the Ministry of Education, Culture, Sports, Science and Technology) to discuss issues within the JET community. In addition to this, National AJET Council members meet at Tokyo Orientations, which is rewarding and enjoyable but grueling, as the council works 14-16 hour days for 2 weeks straight.
The time leading up to and during Tokyo Orientation is intense but we are also required to work long hours for the months leading up to and during the bi-annual Opinion Exchange with CLAIR, MEXT, MIC and MOFA. Several months prior to each meeting, AJET works closely with CLAIR to agree on 3-5 issues affecting JETs across the country. The council then breaks up into 3-5 report teams, creates a survey for each topic to disseminate to the JETs, collects data, writes a report based on those findings, translates them into Japanese, and presents them to CLAIR and the ministries. At these meetings, AJET, CLAIR and the ministries discuss possible solutions and ways to improve the programme.
Regarding the work load, Jennifer commented: "In my first year, I worked 30-40 extra hours per week on top of my JET work. In my second and third year on the council, my hours working on AJET decreased to about 10-20 hours a week since I had gotten the hang of things by then. I've even had to take my laptop on vacation for AJET work!!"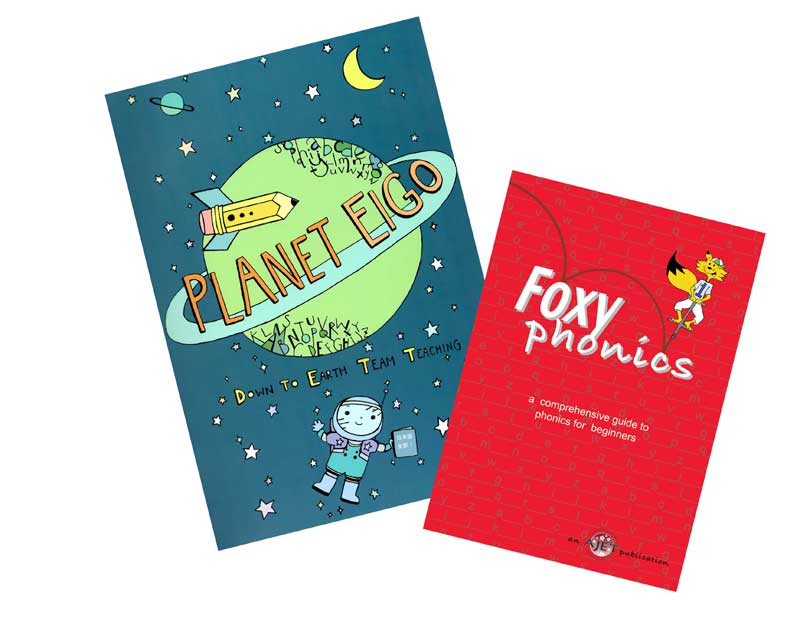 Even though all National AJET Members work as volunteers, the benefits are plenty. Jennifer gets a great sense of satisfaction and community from working on National AJET. She says: "The National AJET team does some pretty amazing things. I know there are thousands and thousands of people who use the Team Taught Pizza, Planet Eigo, and Foxy Phonics books AJET publishes. In addition, the Peer Support Group Line [a free telephone service for JETs] gets a lot of praise. There are lots of other projects that National AJET administers that shows how amazing JETs and their Japanese community members are too."
Although it can be time-consuming, National AJET is a great organisation to volunteer for. Jennifer states that "when you've completed a year successfully, it's truly satisfying to step back and look at what you and your team have accomplished."
For more information, get in touch directly with Jennifer on or check the National AJET Website on http://ajet.net. To get in touch with JET Effect for advice or more information, or to nominate a great project that deserves to be spotlighted in JET Effect, send an e-mail to and we will point you in the right direction.
---