This app was made to make your life in Japan easier and less stressful, whether you're a JET Programme participant or just an English speaking foreign national living in Japan!
You'll be reaching for your iPad, iPhone, iPod Touch, or Android device all the time, knowing that this convenient app has all the information you'll need for useful resource information, ways to Connect to AJET for their magazine, news and peer support, as well as a variety of handy Japanese language tools and phrases that you'll need on-the-go! You'll also appreciate the retina graphics on iPhone, iPod Touch and the new iPad!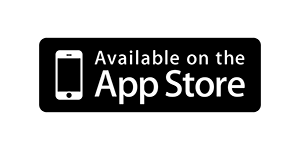 KEY FEATURES
It's all broken down into three categories:
CONNECT:

Download the AJET Connect magazine right onto your iPhone, iPad, or iPod touch
Get information on-the-go from AJET's Peer Support Group regarding referrals or confidential support and even call them directly from your iPhone
All-Japan Event calendar you can also subscribe to
AJET.net Website RSS Feed
Mail the AJET council with your questions and opinions
RESOURCES:

View the RSS feed of Lesson Plans right off the AJET website, updated regularly
Phone numbers and what to say if you have to call the Police or Fire Departments
Important contact information for JETs, including: Embassies in Japan, CLAIR, and Country codes for dialing outside of Japan
You can even call these numbers directly from your iPhone!
Tokyo Subway map in English (More to come!)
Unit Convertor, for when you're in a pinch
JAPANESE:

We've broken down Japanese language guides into a variety of quick and useful categories including:

Medical Terms and Useful Medical Phrases
Food items, labels and nutrition terms
Common Phrases
ATM Vocabulary
And more!

We've also included charts for quick reference like:

Road Signs in Japan
Clothing/Wash Labels
Hiragana and Katakana Charts
Tool to convert Western years into Japanese years and back (Heisei, Showa)
We hope that this app will make your life in Japan easier and more fun!  We're just getting started, so we need your help! So please, email us with your suggestions, ideas, or comments so that we can make this app serve you better.
☞ Some features require Internet access to function; additional fees may apply depending on your carrier's data plan. Phone calls will be charged by your carrier according to your voice plan agreement.
Other info…