2019–2020 Block Representative Platforms
Block Representative Platform Quick Links
| | | | |
| --- | --- | --- | --- |
| Block 1 | Block 2 | Block 3 | Block 4 |
| Block 5 | Block 6 | Block 7 | Block 8 |
| Block 9 | Block 10 | Block 11 | CIR Representative |
Block 1 Representative
Block 2 Representative
Alyssa Songco
I would like to apply for the AJET Block 2 Representative position. I teach at two elementary schools and coach English speech practice for two junior high schools. My goals this year include improving the English program at my base school, contributing to Yamagata Conference Committee, and further developing Yamagata AJET. Starting this year, I was able to plan all English classes with the HRTs, lead the new English club, and help in other classes in order to expose the students to more English. I have also initiated a few extra curricular activities such as lunch break English practice and the annual Halloween/Christmas party. With these opportunities, I was able to further improve my organization skills, management skills and Japanese speaking skills since I had to communicate some of the more complex ideas to my teachers. During all this, I was also a Yamagata conference committee member. Our responsibilities included organizing the New JET Orientation, the Skills Development Conference and the Regional Seminar. All these events are created to help train the new and current Yamagata JETs. One of my duties was to conduct various workshops such as our travel workshop and professional development workshop. This experience helped me improve my problem solving and communication skills. Lastly, as the Yamagata AJET president, I was able to gain insight in the inner workings of AJET and develop my team building skills. My team has successfully organized 7 events this year alone and have structured a better Google drive system which contains all of our financial and management reports as well as refine our social media presence with the addition of our website. All this is something I would like to apply for Block 2 AJET. I would like to strengthen the foundation of the Block 2 AJET in order for it to be a strong force for years to come.
Fun Fact: I have lived in the Philippines for 12 years, the Unites States for 10 years and Japan for 3 years (going on 4).
Block 4 Representative
Laura Huff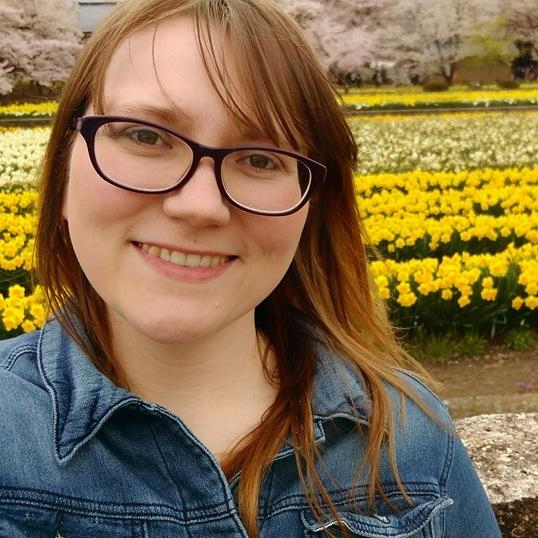 I'm Laura Huff, a 4th year JET placed in Hokuto City, Yamanashi Prefecture. Since my arrival in 2015, I've thoroughly enjoyed being a part of the Yamanashi community as a member and a leader. My belief is that no one should feel left out or forgotten. I'm hoping to become Block 4 Representative to help bring my block's prefectures together and build bridges with other communities around us.
Hailing from a small town in Kentucky, I graduated college in 2010 before taking a residential life position at a math and science school, and after five years there, I tried for the JET Program. My interests include dramas and film, books, making stupid memes, being awesome at karaoke, and baking.
For the past three years, I've served as Treasurer of YETI or Yamanashi English Teacher International. Yamanashi currently does not have an AJET, but we do have YETI, which acts as an unofficial AJET chapter. As YETI Treasurer, my main duties have been organizing and keeping track of the YETI budget, planning events, and welcoming new people (JETs and non-JETs alike) to our prefecture. I've also presented on elementary school and junior high school life at our local orientation. I make it a priority to include new people (JETs and non-JETs alike) and help them feel welcome in the 'Nash. I believe this is an important quality to have for a Block Representative.
The past couple of years, AJET has worked hard doing collaboration events within our block. I want to continue this new tradition as well as connect more people together with smaller events. Isolation and loneliness can be a big problem in Japan, and it will be my goal to decrease the overall Loneliness Level during my time as a Block 4 Representative.
Fun Fact: I can name almost any voice actor from any American cartoon show just by listening to the voice.
Block 5 Representative
Devon Smith
Do you know that feeling when, in a moment of comfortable concentration lapse, your phone slips from embrace to invariably tumble toward the merciless concrete of the Japanese urban environment with thoughts and hopes of screen survival overriding lesson plan quandaries or Golden Week dreams; then all at once you freeze and run a marathon of expletives through your mind in the belief that a god, any god will grant your prayers.
The phone hits. Face down. There's a Schrödinger moment. Do you abandon the phone where it lies and start afresh to save yourself the heartbreak of knowing reality, or brave the certainty and peer beyond the vail? Did momma raise a quitter? No, she didn't. Did momma do any raising at all? Maybe not.
With bent knees (Asian Squat optional) you go right down there. Palms sweaty, knees weak, phone charms a plenty. You pick up the phone, everything's fine and you forget the would-be tragedy. That's all the motivation I need to be repping Block 5.
I've been asked to include the skills, experiences, and personal qualities I hold that would make me a suitable candidate for this position. Profound averageness. I excel at nothing. I fall short at little. I have had few outstanding experiences. My personal qualities have been described as garden-variety. Will I be suitable for this position? I'd say that I'd be somewhat passable.
Fun fact: I was relaxing on a weekend while reading a book recommended and loaned to me, when my Co-ALT, after minutes of silent reading joy, peered over to see what was holding my attention, and lead with the remark "Are you sure that you need to read 'The Subtle Art of Not Giving a F*ck'? I'm pretty sure you're already good at it."
Block 8 Representative
Steven Coyne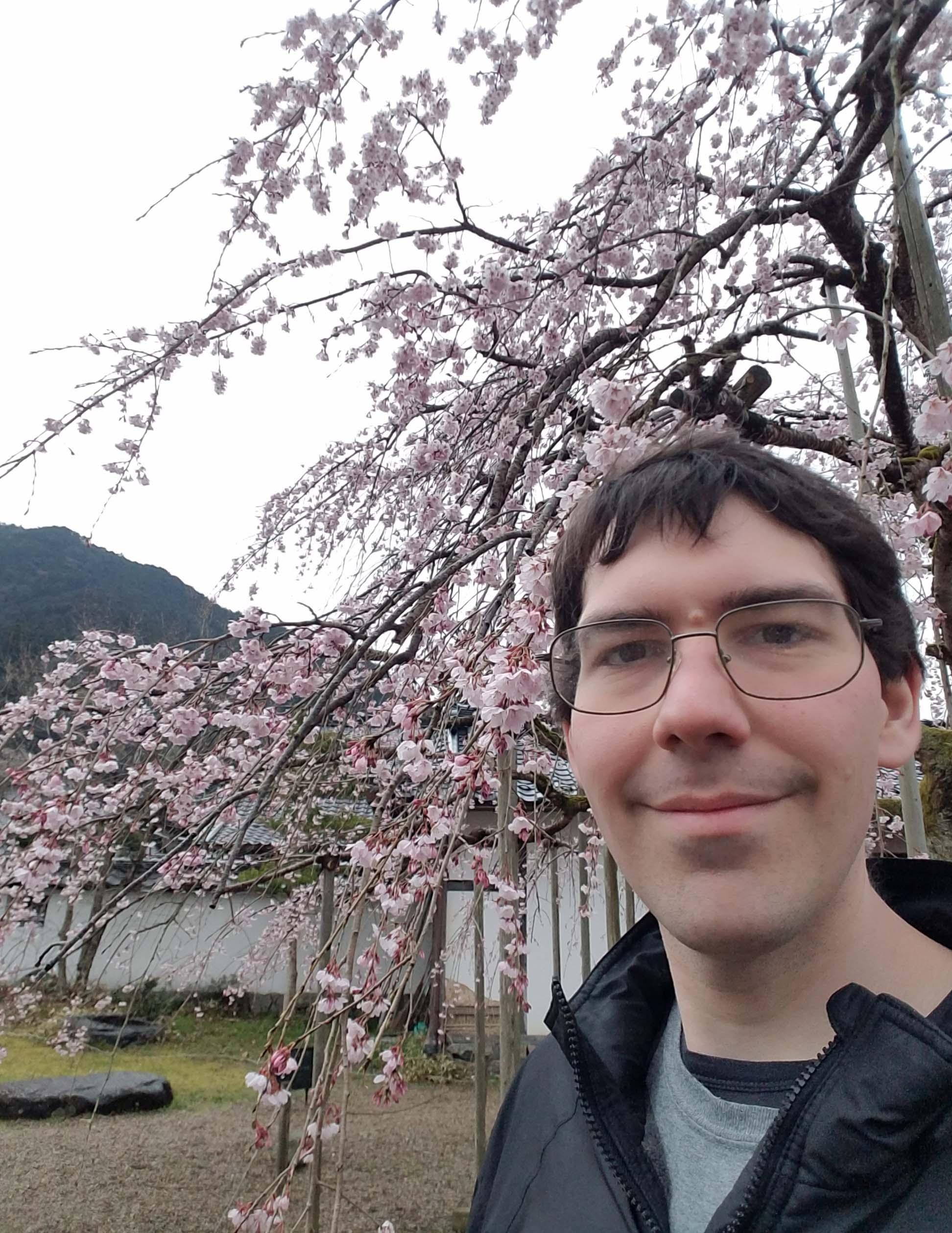 Hello, everyone. My name is Steven Coyne, and I am a second-year American ALT tucked away in a valley in Higashimiyoshi, Tokushima. Perhaps you know me from such online groups as JETfood or JET-setters, or from my participation in Shikoku events such as rafting, Meet the World, and about 90% of JET events in Tokushima Prefecture.
I love the international communities we have built in Shikoku, especially the JET community we have here, cultivated by many years of AJET leadership. Having settled in to that community a little during my first year, I feel that I am ready to give back by helping with some of the many duties and activities National AJET is responsible for. Thus, I am running to be your next AJET Block 8 representative.
Shikoku JETs have a few unique concerns due to the state of access to the island and our often rural placements. As your representative, I will see to it that your voices and concerns are heard by the national council. I am also planning to help organize events to bring JETs from different prefectures together. Many prefectural JET groups are tight-knit, but sometimes it feels like the prefectural borders are impermeable walls. Activities among the block community can help break down these social barriers and foster communication between us.
In terms of qualifications and experience, I was the president of a university club and an honors fraternity during my time in college, and treasurer for a third group. I organized many events including fundraisers, performances, and cooperative efforts with local schools and volunteer organizations. As a teacher in Japan and in the US, I have experience keeping records (both private and public) and maintaining timely communication with large numbers of people.
I also organized my own event in Japan once, an American cooking class, which helped familiarize me with the process of communicating with Japanese venues and organizations when planning activities. While I will continue to study Japanese to improve my skills in this department, I am already pretty confident in my ability to help with reservations and with proper communication when potential issues arise with our plans.
When Adam retires as representative this year, I hope the Block 8 community considers my candidacy. I am looking forward to doing my part to help the JET community thrive.
Block 9 Representative
Lloyd Cruickshank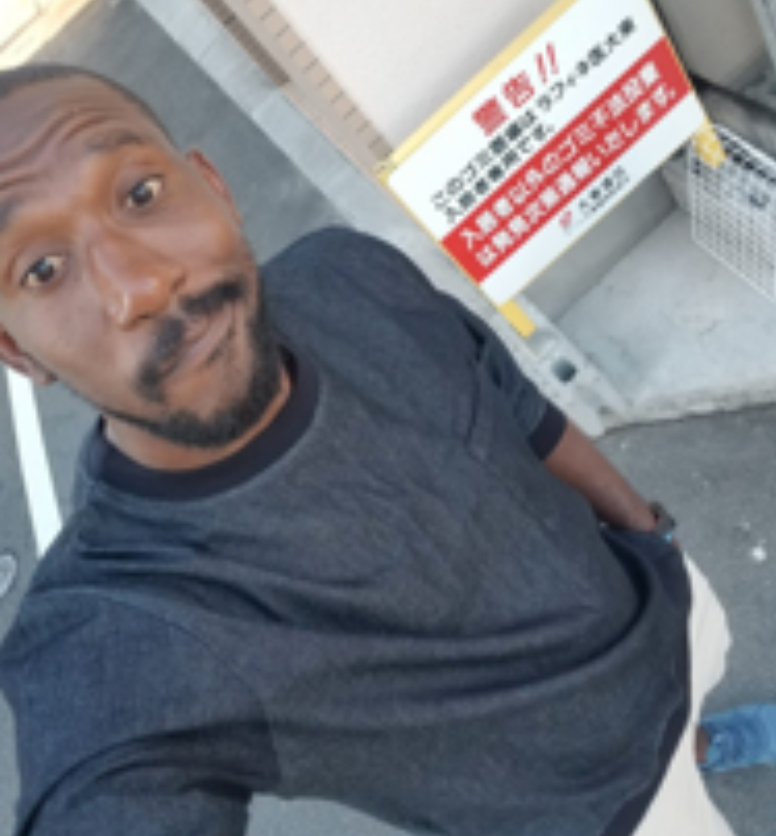 Greetings to you all. I will be applying for the Block Representative position.
I am an enthusiastic, team oriented, outgoing person and strongly believe this position is the main bridge to close the gap between JETs and the National AJET council. I aspire to ensure that no voice from Block 9 will go unheard and that all our opinions are shared. I hope to afford Block 9 the necessary support we need while living here as well as creating a unified community within the respective prefectures. Most importantly, I want JETs to communicate with each other and share their experiences, ideas, expertise to make sure we enjoy our experience here while on JET.
I know what it is like to feel unheard and isolated so long that you just tread the tide until it's time to leave. I also know the joy of having a group of foreigners who can relate to the many magical
occurrences of beautiful Japan and facilitates a refreshed feeling of community and belonging. I am 100% positive that I somewhat have no idea how this position works, but I am also 100% positive that with your help I can be the best bridge keeper to ferry messages across the plains of Japan and ensure our voices, opinions, concerns and ideas are safely delivered in one piece and not stolen by Ms. Conception and her band of miscreants.
It has been my goal since being in Japan to create and develop a community that supersedes the boundaries of prefectural borders. Being elected as Block 9 leader would afford me to be in a better position to be a step closer in realise this dream.
"A block that communicates with each other washes more bottles!!? And are much happier!" Author unknown ;)
Block 10 Representative
Michael Gilbertson
My name is Michael Shane Gilbertson and I am applying for the block 10 AJET representative. I'm from Los Angeles, California, I am 26 years old, I love games of all kinds and TV and Film almost to excess.
When I came to Japan I felt incredibly welcomed by the JETs in my area, specifically my AJET representative was more than helpful even before I had stepped foot in Japan. Just as she helped me prepare and adjust to life in a completely different culture and environment from home, I would like to be a helping hand for all the JETs in my area and provide them with minivacations from the stresses of living abroad with fun events and memorable occasions. I look forward to connecting people through parties, games, or even just by being available to chat.
I am an incredibly out going individual, a trait I developed while working in entertainment in Los Angeles prior to JET. I will happily go out of my way to talk to and include everyone at an event but also know when to respect people's desire to simple be present and not engage too much.
Working as a production assistant at Disneyland, and as a manager of an Escape room, I've worked on a wide array of events as large as the opening parties for new park lands and as small as local industry nights for our escape room. I recognize the work and attention to detail which makes these events possible.
I want to be there for you because I know how lonely and frustrating JET can be. Some of us feel alone, out of place, ignored, but that's why AJET is here, a life line to us brave few who left home in search of adventure. I would gladly be that life line.
Fun Fact: I've done some really cool hikes in my life time, like Rim to Rim at the Grand Canyon.
---
Steven Jankowski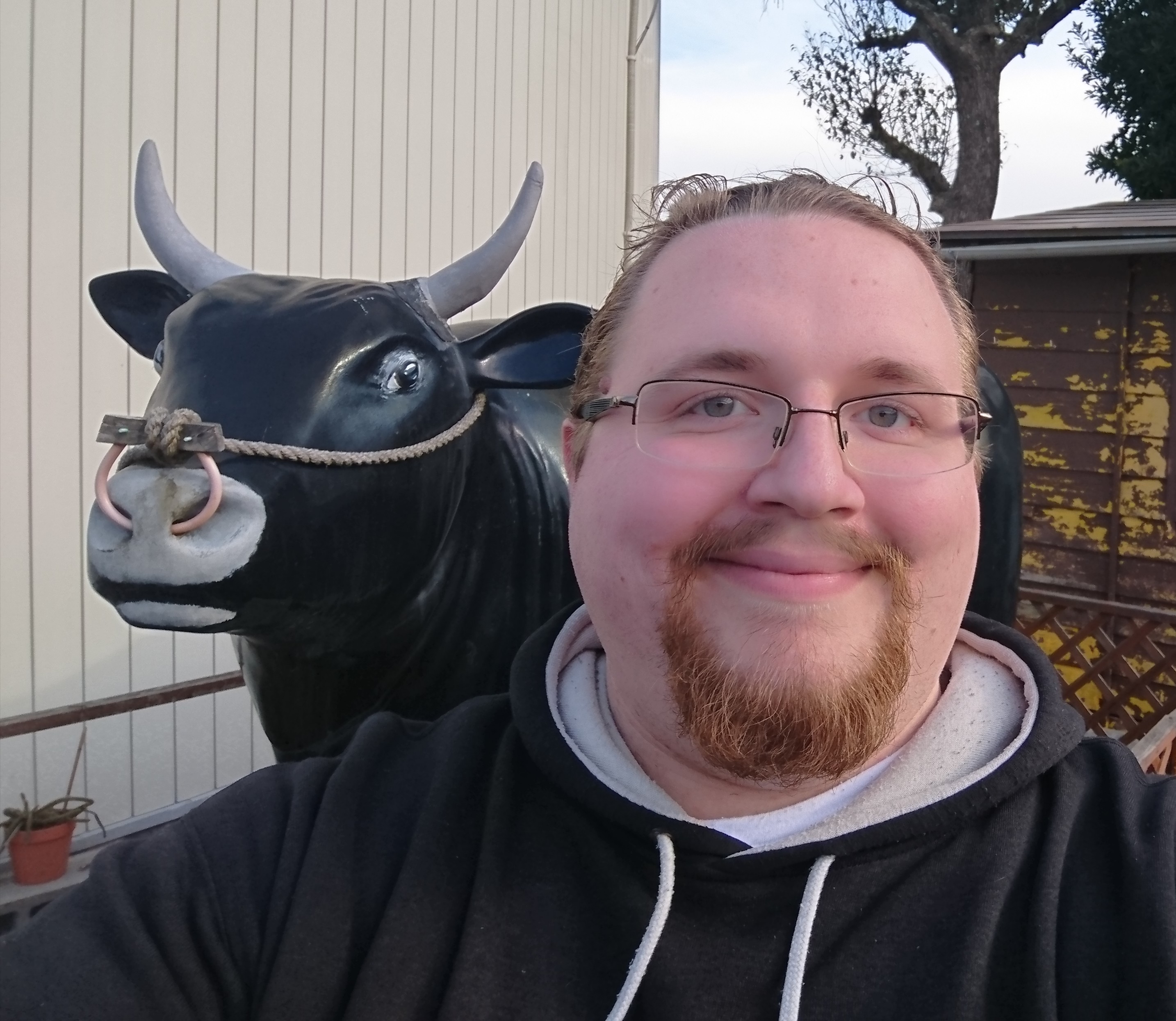 My name is Steven Jankowski, and I'm a 2nd-year ALT from northern Nagasaki. I'm applying to be the AJET Block 10 Representative. I was positively thrilled when I received my placement, as Nagasaki was one of the three prefectures I requested when I applied to JET. I spent a semester abroad here in 2011, so it really warms my heart to be living in my "home" prefecture again and being able to connect with it and the surrounding area to a greater extent than when I was a college student.
I think that Block 10 is a unique situation within JET, overflowing with opportunity. Nagasaki has a long history of international connection, and is the 4th largest JET community by prefecture. Fukuoka is a major, ever-growing international hub. Oita is home to famous hot springs and more which draw people from around the world. Saga is famous for its beautiful pottery and serves as a crossroads between the four prefectures. Our area is rich in history, culture, beauty, and secrets to discover.
I strongly believe in leaving a place better than I came into it. Joining AJET as Block 10 Rep will allow me to help you have fulfilling experiences on the JET Programme and strengthen our community at large. By bringing your ideas and concerns to the National Council, I can share your ways to improve English education and increase internationalization, and also address the well-being of our JETs. I will be able to provide resources to current and future JETs, as well as introduce local and AJET events happening in our Block or around the country.
JETs of Northern Kyushu, I hope you will elect me as your Block 10 Representative and give me the opportunity to represent you. Thank you.
CIR Representative
Cleo Wong
I'm Cleo, the 3rd year CIR in Nishinoshima Town (Shimane prefecture) and I am writing to apply for a second term as the CIR Representative.
The representative of CIRs is a person who shows great commitment in helping other CIRs to voice out their interests and strengthen the connection between the CIRs that are all allocated throughout Japan. It is often that CIRs have concerns that they wish to raise, especially we all have very different working environments even within the same prefecture. I feel it is important for CIRs to be able to have some input into the improvements to the JET programme to make it better for the next generations to come.
As one of the CIRs that are allocated to the more remote locations in Japan, I understand how isolated one can be, especially during winter, therefore I wish to offer my service to my fellow CIRs to connect us together and create a network of support. Before I became a CIR , I was a secretary and administrative officer at a Japanese company based in Hong Kong, and I was trained to work with different branches that were in Japan and Asia. A stable connection and good relationship between different offices are one of the most important factors for smooth business operation and success. With my experience in building connections between offices, I believe I can help maintaining the affiliations between all CIRs and contribute to the national AJET.
Being the representative of all CIRs is undoubtedly a challenging role, but I would like to take up the responsibility again and help my fellow colleagues. Other than keeping the relationship online, this year I would like to try and reach out to other CIRs in person.
---
Michiko Yoshino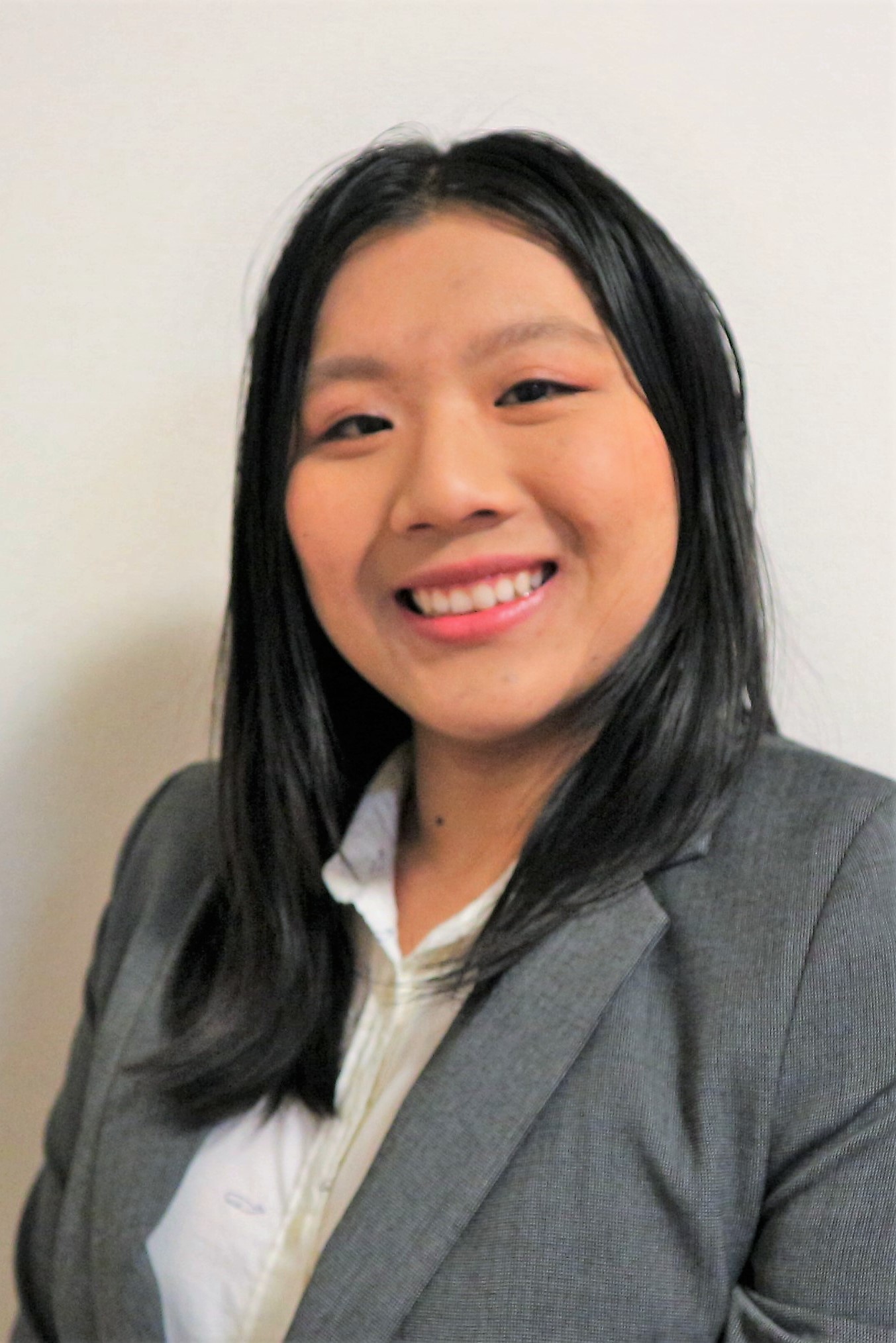 (English)
Hey all! My name is Michiko Yoshino – a 2nd year CIR in Yamagata Prefecture originally from Seattle, Washington, USA (famous for Starbucks, Amazon, and hipsters). Last November, I was appointed as the current CIR Representative (Blocks 1~6) and hope to continue my role to tackle the duties of a full term, while creating and continuing projects to solidify and strengthen the network of current, past, and future CIRs.
How I Will Serve You:
● Represent all CIRs on a national level, making your voices heard by National AJET, CLAIR, and the Three Ministries (MEXT, MOFA, MIC) to further improve the JET Programme.
● Keep up-to-date news, materials, and resources from National AJET accessible for non-English speaking CIRs by translating relevant information into Japanese.
● Develop and compile a comprehensive guide for CIRs to share ideas, tips, and advice to support each other in work and personal lives in Japan
● Showcase individuality and talent of CIRs by sharing the upcoming NHK World Radio sound clips featuring CIRs, as well as other pet projects throughout the year (Humans of New York-esque).
Qualifications/Experiences:
● Incumbent CIR Representative. Experienced the better part of a year on NAJET and helped develop and translate the spring survey, and interpret for the 2018 Winter Opinion Exchange.
● Current Financial Officer of Yamagata Chapter of AJET. In addition to budgeting events, I am the main contact where Japanese communication or interpretation is necessary to ensure smooth and clear understanding between AJET, JET participants, and the Japanese venue/service.
● Sociable and enjoy engaging with a diverse group of people. I hope that you will consider me as your National AJET CIR Representative. With your help, I hope to develop the role to further engage and support CIRs everywhere – and I hope to meet many of you and get to know your stories.
(日本語)
こんにちは!山形県の2年目の国際交流員のヨシノ・ミチコと申します。アメリカのワシントン州の シアトル市出身(スタバー、アマゾン、ヒップスターが有名)です。去年の11月に全国JET参加者 (National AJET)の会の国際交流員代表(ブロック1~6)になりました。来年度もこの役割を続 き、一年間である仕事や国際交流員のネットワークを結んで、強めていきたいと思っています。
来年度の目標:
● 全国レベルで国際交流員全員を代表し、よりよいJETプログラムのために全国JET参加者の 会、CLAIR,と三省(文部科学省、外務省、総務省)で皆様の声を聞かせます。
● 全国JET参加者の会の最新ニュース、資料、参考情報などを英語圏以外の国際交流員にもア クセスできるように必要な情報を日本語に翻訳しておきます。
● 日本に関する仕事や生活などのアイデア、コツ、アドバイスなどを交換できるような総合ガ イドを発展し、作成します。
● 国際交流員の個性とタレントを明確に現すために、NHKワールド・ラジオの国際交流員との インタビューを提供し、ヒューマンズ・オブ・ニューヨーク風のプロジェクトをはじめま す。
経歴
● 現在のNational AJET国際交流員代表。ほぼ一年間のNational JETの仕事を経験している。春 のアンケートを手伝い、翻訳したり、2018年冬意見交換の通訳したりした。
● 現在の山形AJETの会計担当。予算管理以外に、AJET、JET参加者、日本語側の会場やサー ビスの間にスムーズと明確な話と理解のために、日本語のコミュニケーションや通訳の役割もしている。
● 気さくで多様な人々と交流するのが好きです。 来年度の全国JET参加者の会の国際交流員代表として選んでいただくと幸いです。皆様の力と一緒に、この役を発展し、現在よりもっと国際交流員の皆様を支援し、関わることができるように努力します。できるだけたくさんの皆様と話し合って、皆様のストーリーもぜひ聞かせていただきたいです。どうぞよろしくお願いします!
Check out the the executive candidates' platforms.
Go back to the elections page.