Subane Abdi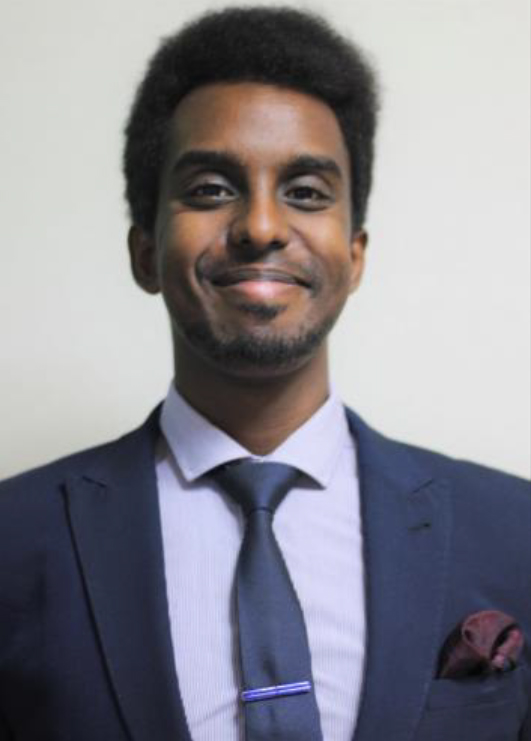 Hi JET friends!
I'm Subane, a 3rd-year kendo-loving, tea-drinking, long distance-cycling JET from Omihachiman, Shiga Prefecture.
Over the past year, I have had the pleasure of working as your Vice-chair with National AJET. That's why, this year I will be running for Chair.
As Chair, my goals will focus on inclusivity and opportunity. We're often told that our time on the JET Programme is a once in a lifetime opportunity. This is something I wholeheartedly believe in and if elected, I will make it my ambition to enrich and enhance the lives of JETs throughout Japan so that we can all fully enjoy this unique experience. Moreover, I will aim to give all JETs the chance to have a greater say in important decisions in how they are represented to CLAIR and the three ministries.
As a result of my experience with National AJET over the past year, I have been fortunate enough to have had the chance to develop my leadership, communication and decision-making skills. Also, as somebody already heavily involved in National AJET affairs, I feel at home with the process and structure of the organisation and therefore won't need any time to learn the ropes. I'll be ready to kick on with improvements from day one!
As your Vice-chair, I worked with an incredible team to bring you new and exciting opportunities such as volunteer work with the Rugby World Cup, Tokyo Olympic committee, and others. We have also organised cultural excursions in tandem with corporate partners. In addition, we have conducted a variety of opinion exchanges with CLAIR to represent your voices and opinions on matters from mental health to disaster preparedness.
I've seen first-hand that your individual opinions really can make a difference to how JETs are treated. I hope to not only continue in this way next year but to improve representation as well. With my experience, skill set and desire to create a more open, welcoming AJET for everyone, I believe I am best placed to be your Chair representative.
Overall, I believe that my experiences have given me the ability and skills essential to leading National AJET and I am above all committed to making sure all JETs can be properly represented and heard.
I look forward to serving as your Chair for the next year.
If you have any questions, feel free to contact me!
よろしく everyone!
FUN FACT: My mates call me Sundance :)
---
Rachel Boellstorff
As your current Chair and former Vice-Chair, I am the most prepared candidate to become Chair for the 2019-2020 term. I would need no adjustment period to become trusted and competent, as I know many AJET team members and I have mastered the daily, monthly, and yearly tasks associated with my role.
My experience is also very beneficial when advocating for JETs with Japanese government departments. As personal relationships are very important to successful and equal business relationships with many Japanese people, my two years of experience make me much more effective, respected, and trusted by the CLAIR officials with whom I work. My academic background also gives me tools for successful negotiations, as I have a degree in Political Science and am a current Political Science and International Relations graduate student.
In my time as Chair in 2018-2019 and while Vice-Chair in 2017-2018, I have successfully advocated for the JET community's behalf in three main focuses. Along with other AJET leadership, I have achieved the following in cooperation with CLAIR:
expanded JLPT grants to include N1 and N2 certifications
enabled JETs to access mental health resources with privacy from their supervisors
enacted training for JET supervisors to protect JET participants in emergency situations
My current aim is addressing JET's concerns about compensation and working hours. Using the data from our recently concluded survey, I and other members of the National AJET council will meet with Japanese government departments at a summit in Tokyo to advocate for JET participants' overall well-being regarding overwork, under-utilization, and pay.
As part of AJET leadership, I have listened to the needs of current JETs, collected data in order to demonstrate that there is community consensus and therefore action must be taken, and successfully negotiated changes with CLAIR on every issue that we raised. In doing so, I have become more effective at reaching JET participants and making personal connections with the Japanese governmental officials who can enact change.
I have comprehensive understanding of both the daily requirements such as leading the National Council, and of the rare but important AJET events, such as Tokyo Orientation and representing all JETs at 4 opinion exchanges in Tokyo. If elected, my relationships with many returning AJET team members and government representatives at CLAIR, MEXT, MIC, and MOFA would help AJET smoothly continue our work.
Please choose the candidate with experience, personal relationships, and a history of succeeding at AJET's goals.
---
Jordan Klasek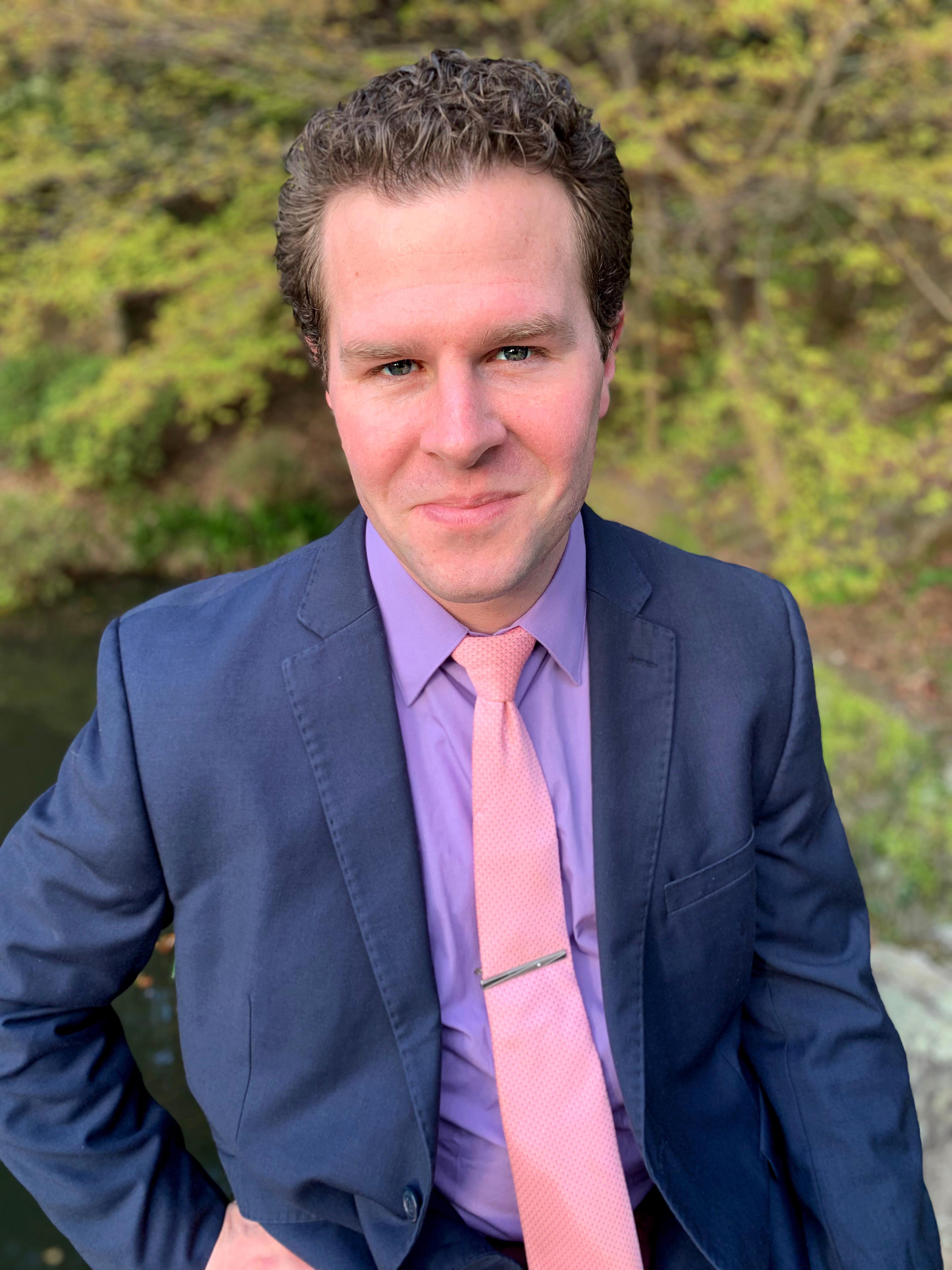 My name is Jordan Joseph Klasek. I'm a 3rd year ALT born and raised in Nebraska. I'm at the Hita BOE in Hita, Oita prefecture on Kyushu. I like to call Hita the "diamond in the rough."
We love it here!
Fun Fact: I was once held at gun point in Equatorial Guinea and managed to talk my way out in Spanish from what started out as a seemingly innocent situation. So, after staring down the barrel of an AK-47, the challenge of facing Japanese bureaucracy doesn't seem so daunting.
What can I do for you?
If elected as Chair, my team and I will continue to do this same type of work for all of us, continuing to make a progressive JET Program and in turn with empowering voices, a more progressive Japan.
As JETs, we have one of the most empowering abilities to effect expats' lives in Japan. We all face challenges before, during and after our tenure on the JET program. Whether it's from natural disasters or work place, personal life, and straight up cultural disparities, I believe they are all interrelated to our mental health and well being.
Here's why:
I have nearly a decade of leadership experience.
I started and operated my own businesses, leading a team of 22 people, with a hands-on approach to day-to-day operations. Moreover, I have experience organizing and directing charity and fund raising events, partnerships, and statewide competitions. My business worked with thousands of clients to reach their healthy lifestyle goals.
At The Gallup Organization, an international surveying and polling organization, I coached new employees on how to conduct successful polls and surveys.
During and after college, in association with Hudson Bay Company, a politically oriented grassroots communication and fundraising organization, I worked on statewide LGBTQIA+ projects with Equality Florida. Additional projects were for The Blue Bench, a rape crisis center, 9 to 5 National Association of Working Women to help win family-friendly policies in the workplace and end discriminatory practices against working families, as well as the Government Accountability Project to aide whistleblowers and create a workplace environment where in which people can speak out against injustices or illegal activity in the workplace without fear of retaliation from their employer or government.
These experiences continue to shape my vision for the JET program.
I can help. I'd love to have your vote!
Rebecca Ruth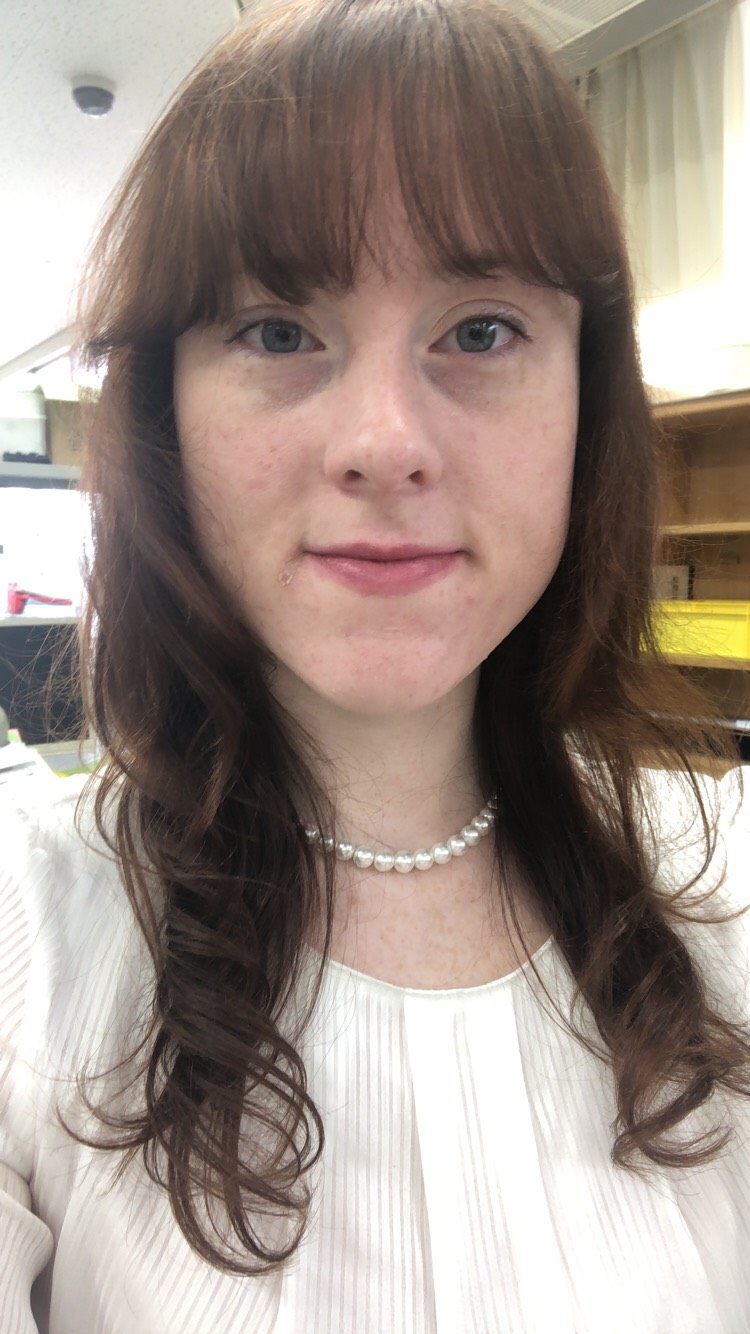 I believe that I can bring experience and passion to the position of Vice-Chair for the 2019-2020 term. As a 5th year JET who served in Hyogo AJET and as Block 6 Representative for the 2018-2019 term, I am adaptable and interested in serving the JET community. I want to address the major issues faced by our community.
I have experience working as part of a team of equals in Hyogo AJET, which has prepared me for working closely with a Chair and Treasurer in a support and team role. I am running for Vice-Chair, rather than Chair, because my time as Block 6 representative has shown me that I am most effective and comfortable when working in coordination, as I have when arranging various events for Hyogo AJET and Block 6 AJET, including the Awaji Camp Trip, Osaka Spa World Trip, and Yuki Matsuri Trip.
In regards to the specific duties of the Vice-Chair, I believe that one of my strengths is in the category of representing AJET, which I have done in various capacities over the last years.
* 2018 November, I presented a 15-minute informational speech at the Hyogo Skills Development Conference on Awaji Island.
* 2018 July, I attended Tokyo Orientation in a support role for the AJET Chair.
* 2017 August, I presented an Orientation Speech for incoming Hyogo JETs in Kobe.
I can also fulfill the role of liasing, communicating, and sharing information, as I have done in my role as Block 6 Representative to coordinate events with Blocks 1 and 7, and to perform regular duties such as sharing events and other information through AJET pages and other sources.
I believe that due to my years of experience living in Japan and seeing the needs of JETs, my experience serving JETs in Hyogo and Block 6, and my personality's inclination toward being an enthusiastic secondary leader, I would be an effective Vice-Chair. I hope for the chance to serve JETs for the 2019-2020 term in this capacity.
Fun fact: I submitted my application while singing Lady Gaga and Beyonce's Telephone at karaoke, because I am a multitasker and a duet kind of woman.
Shanisha Coram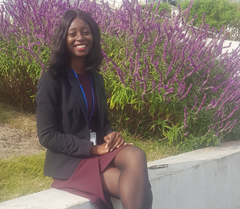 Hello everyone! For those of you who do not know me, my name is Shanisha Coram and I am a second year JET residing on Awaji Island. I am the current treasurer for NAJET, and I would like to continue to serve the JET community as the treasurer of AJET for 2019-2020.
To give you a little background about myself, I was born and raised on an island in the Caribbean called St. Croix, which is a part of the U.S. Virgin Islands. I have also spent a fair number of years on the U.S. mainland pursuing my education goals. I have a dual degree in Politics/ International Relations and Asian Studies, with a focus on East Asian politics and Japanese politics respectively.
I am re-applying for the position of treasurer for another year because I value the JET community and want to continue to serve my peers by ensuring that NAJET is financially able to support itself and continue to be a voice for all JETs. I would also like to continue in my role as treasure so that I can oversee some current projects to completion. One such project is the launch of official NAJET LINE stickers! These stickers feature NAJETs mascot Tsuru-chan, and will serve not only as a means of generating additional revenue for the organization but also as a means of creating a stronger sense of community and comraderie between not only ALTs but also CIRs and SEAs as well.
I feel I am qualified for this position as I have spent the last year not only becoming familiar with NAJETs financial situation, but also the needs and desires of the various organizations affiliated with NAJET. Additionally, I have managed to reduce NAJETs overall expenditures and find an additional source of income to ensure that the origaniztions goal of remaining an independent institution is maintained. While my focus for 2018-2019 was to cut any unnecessary spending, maximize NAJETs current earnings, and ensure that the organization would have the funds to continue to service the JET community for another year; my goals for the upcoming year, if I am re-elected, is to take what I have learnt and find new creative ways, like the project I mentioned above, of increasing NAJETs budget, providing us with additional funds so we can better serve the JET community. Please vote for me as the next treasurer of AJET!
Cheers!
Fun fact: I love traveling and have been to 15 different countries and counting!