Takumi's Heart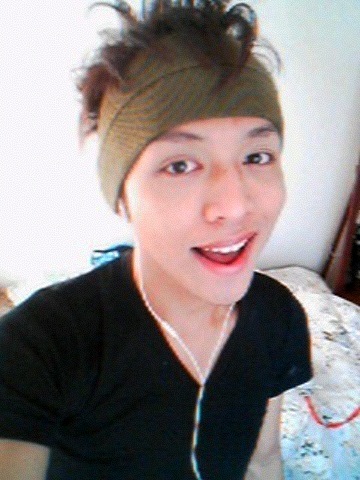 Takumi's Heart began on March 8 when Takumi couldn't afford to go to the doctor. Fourth year JET Theo Thourson, Arida City, Wakayama Prefecture, decided that his 24 year-old friend Takumi should never again be denied health care because he couldn't afford it. That evening, Theo registered the Takumi's Heart domain name and created the website and accompanying materials. Since then donations have been trickling in.

Takumi's Story:
He was born and raised in Italy, moved to Australia for High School and then moved to the Philippines for University. Two years ago, he moved to Japan because his parents wanted him to take care of his little brother while they worked. Takumi took this opportunity to get a Masters Degree in International Relations from Hiroshima University. However, on a bus from Osaka to Hiroshima he had a stroke, which turned his life upside down.
Takumi's heart is enlarged and has 3 holes in it. He's suffering from a condition called VSD, ventricular septal defect. This year he's had 3 heart attacks and a stroke. He had an emergency heart surgery to close the holes, but it doesn't seem to be working. He'll probably need more heart surgery soon. He has to have the fluid drained from his lungs on a bi-weekly basis, which is done by opening up his chest and inserting a tube. He's had to have 3 operations on his eyes to remove the blood building up in them, and he is slowly losing his vision. His tonsils are in need of being extracted but his body can't take the surgery right now. If they get worse, they will cause further damage to his heart. His chest wound from the surgery bleeds profusely every time he gets stressed. He has panic attacks weekly that can easily lead to another heart attack. He has to take emergency oxygen almost everyday. Because the blood in his heart goes from one ventricle to the other through the holes, the blood bypasses his lungs altogether, denying his body the oxygen it needs. This makes Takumi feel like he's constantly drowning, not able to get enough air. It doesn't matter how deeply he breaths, the blood just isn't reaching his lungs in enough capacity to fill the oxygen needs of his body. He has fainting spells any time he has to stay on his feet for any length of time. This led to a tumble down his apartment's staircase three weeks ago leading to a slight head injury. He is currently not stable enough to start rehabilitation. If he has another strong attack, it's likely to either rob him permanently of his sight or it will just kill him outright. Takumi is holding on by a thread and his spirits are as low as they can be. He is convinced that he'll be dead by the end of the year.
To make things worse, his parents kicked him out of their house and refused to pay for his medical care. His father even beat him with a belt and destroyed his clothes, computer and camera.
Since then,
Theo has been helping Takumi by making him a résumé and spending a lot of time applying to jobs for him because he needs a visa. He has the backing and help of Theo's supervisor and many people within the JET community. Theo has also been managing his care, helping him get to his jobs and appointments, and making sure he has the medical supplies he needs.
Theo is using his strengths, namely technology and navigating the internet, in order to get cash for Takumi. He created the Takumi's Heart website, Facebook page, Twitter Feed, and YouTube channel to raise awareness and funds for his care. He also used his network of contacts and has received help and donations from 17 countries and has had help translating the website into 9 languages. A large number of JETs are involved in fundraising, and on April 17th 16 JETs participated in a charity hike in Wakayama Prefecture, raising about 500 dollars.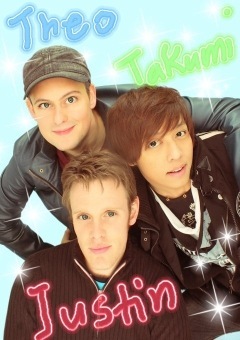 Theo says of Takumi: "He's my friend. He's an amazing, kind, and generous person. He gave his life savings to his grandparents in the Philippines when their home was destroyed in the floods of last year. He deserves a happy, full, and healthy life and I'll do whatever it takes to get it for him. The world is a better place with him in it".
Theo is trying to keep up Takumi's spirits as much as possible, especially with recent news of two grandparents passing away, a brother who is suffering a head and brain injury after a recent car crash two days ago, and his youngest brother who was just diagnosed with a brain tumor. Takumi has received many cards and gifts, which has been cheering him up.
Theo states modestly: "I am just doing what needs to be done. Luckily my skills fit the needs of the moment. If they didn't, I would recruit others to fill those needs. It's an emergency so I am just doing what needs to be done, as anyone would. I don't deserve any special recognition".
---
For more information about Takumi's Heart, visit www.takumisheart.com or get in touch directly with Theo on . To get in touch with JET Effect for advice or more information, or to nominate a great project that deserves to be spotlighted in JET Effect, send an e-mail to and we will point you in the right direction.
---