Starting a Jazz Dance Club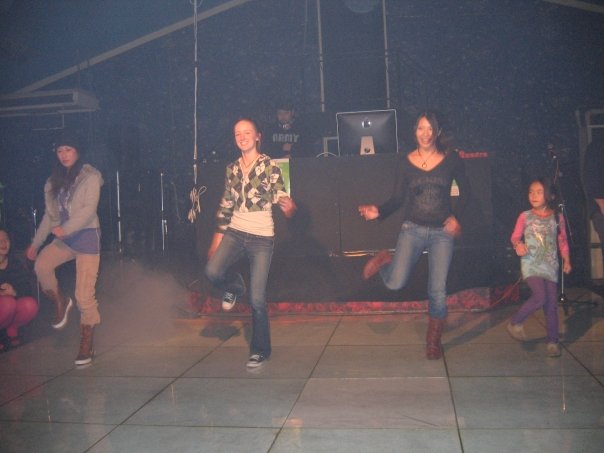 Dana Berte, a 3rd year CIR from Tsugaru City in Aomori Prefecture loves dancing. In fact, her favourite part of American culture is dancing. When she arrived in Japan, she immediately started inquiring about teaching a dance class, in order to share her hobby with people who otherwise might not be interested in typical "international understanding" activities. It took some prodding, but once her office agreed, it grew into an extracurricular club with 5 regular members.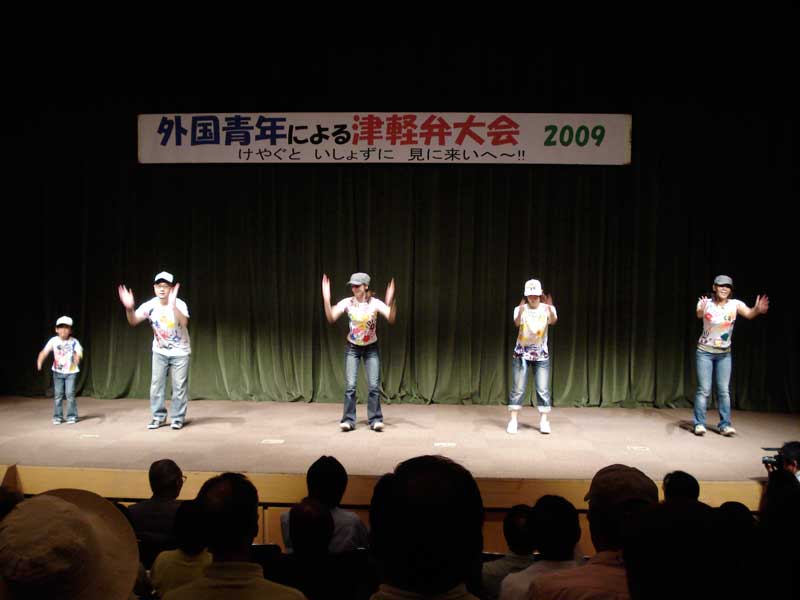 Once a week, Dana and her dance students practice for a couple of hours at a local community center, which has a nice big room and a hardwood floor. Luckily, the rent is very cheap so students only have to pay 100yen per month to attend class. Each class differs, but on average 5-10 students turn up. Among the participants are people who live in Dana's town or nearby towns, and their ages vary from six to 65 years old.
The class allows Dana to practice her hobby and share it with others, combining creativity, dance technique, exercise, and music theory. Not only does Dana teach dance, she also choreographs and performs dance pieces at local events.
She advises other JETs interested in starting a new project to stick to it and "push to do the kinds of activities that you enjoy, because that's what you will be best at. Be willing to compromise on the format at the beginning if you think it will draw a few interested advocates, and try to make the event or project as cheap as possible."
To get in touch with Dana or the team at JET Effect for advice or more information, or to nominate a great project that deserves to be spotlighted in JET Effect, send an e-mail to and we will point you in the right direction.
---