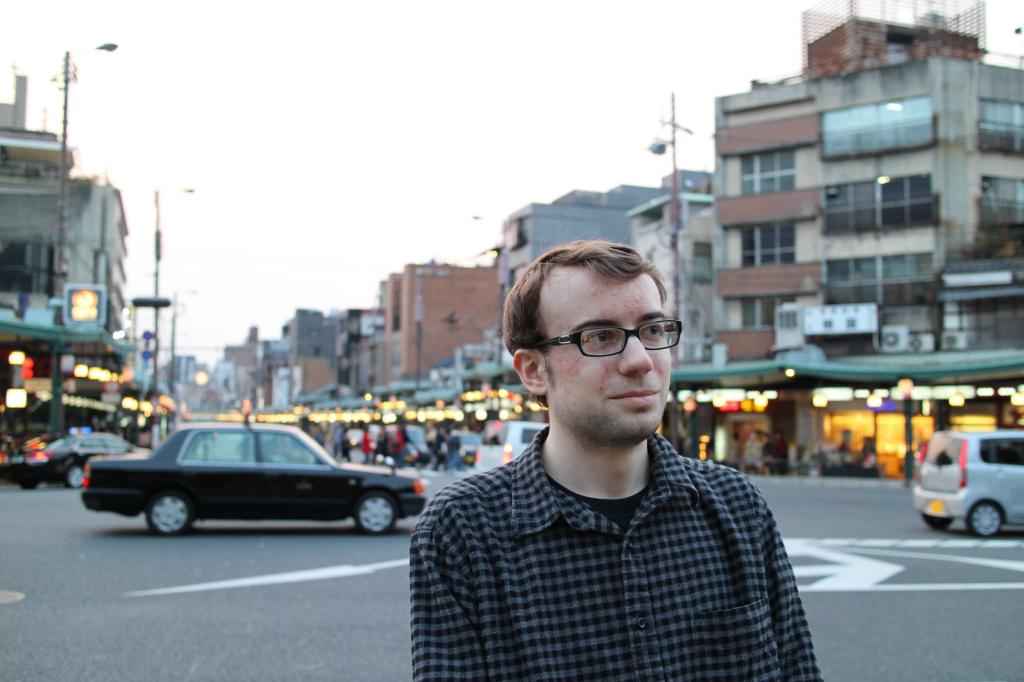 Currently residing in Chiba, David Klug has split his four years as an ALT between Korea and Japan. Due to a lack of Asian study options in school, he took up an interest in Hong Kong films, Asian art history, and eventually took Mandarin classes, where he made Korean friends who introduced him to opportunities abroad.
However, music has been part of his life since childhood. As early as middle school, he was experimenting with music sequencing, and went on to co-found R3al Jedi'z, a satirical rap group, he also produced a synthesized orchestral score for a film, and acted as keyboardist and producer for the band 2 Dudes and a Trout—all before university.
After producing/hosting two pre-YouTube music shows and DJing for two years, David continues to make music under the name Central Plaza. His inspirations include his older brother—a speed hardcore musician—and artists like Yumi Matsutoya, YMO, Capsule, Sakanaction, and Nami influence his work. He aspires to start a band and play shows in Tokyo/Chiba, learn the guitar, and press some of his work to vinyl.
You can keep an eye on David and listen to his work on Bandcamp and on SoundCloud.
---