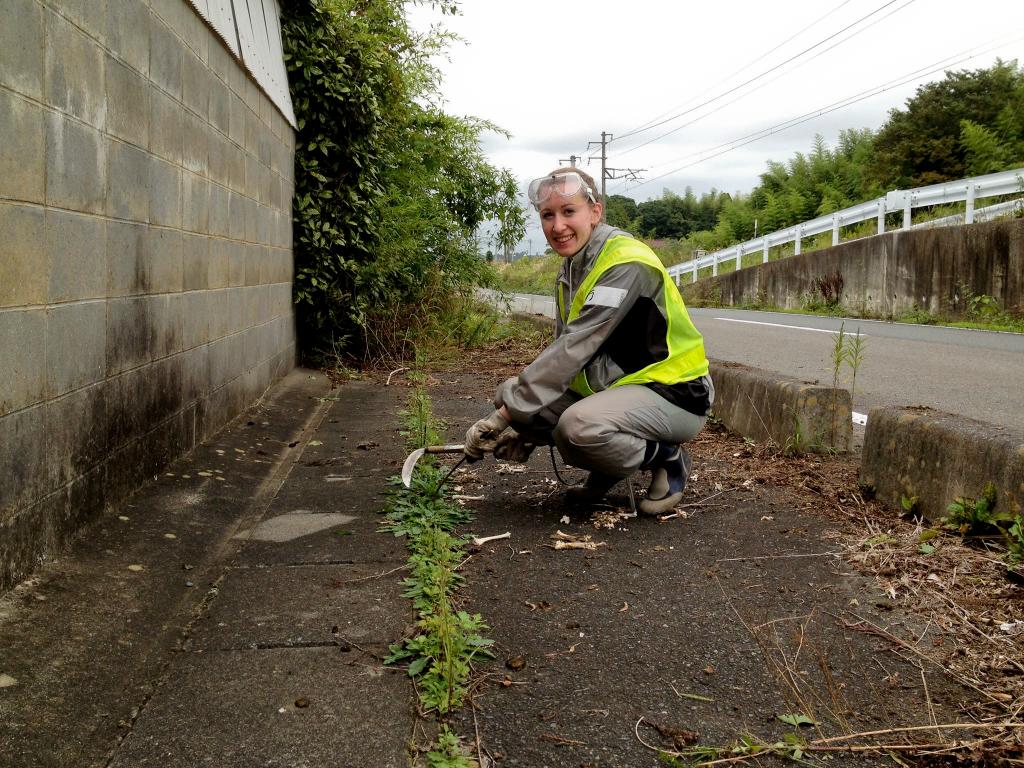 Meet Sarah! She was a JET in Futaba, Fukushima from 2007–2011. After the devastating disasters of March 2011, she returned to America, but came back to Fukushima in early 2012. She now lives in Minamisoma, volunteering with two major organisations, 'Save Minamisoma Project' and 'Minamisoma City Volunteer Center'.
Save Minamisoma Project (SMP) began in 2011, and focuses on regular food deliveries to the people who were affected by the disaster. Sarah volunteers and helps deliver the food, which is loaded into trucks from Tokyo and brought to Minamisoma. Each delivery accommodates five to seven temporary housing compounds, about 1,200 people.
Minamisoma City Volunteer Center (MCVC) aims to restore Minamisoma and repair the damage from the triple disaster. Sarah helps organise volunteer days and one of her strongest motivations is the memory of the disaster. "I want to show people that they are not alone, not forgotten and help them on the road to recovery," she says. MCVC is every day except Tuesdays. If you're interested in volunteering, give them a call at 0244–26–8934.
---