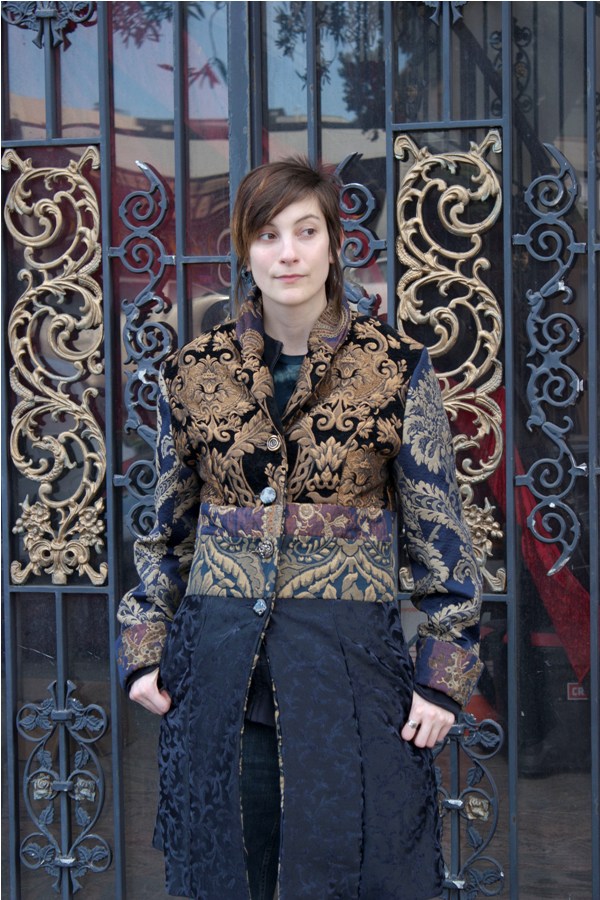 Meet Sterling! Raised in Okinawa, the United Kingdom and the United States, she now lives in Nagasaki.
Since she very young, she has always been creative and artistic, from drawing and painting, to even designing her own clothes. When she was 15, she made an entire outfit from scratch with her mother, from the wig to her shoes! These days, she enjoys making jewellery and clothing that she can wear and showcase. "I love working on projects that let me express myself as an individual", she says. "It's a great feeling when you can inspire someone". Her own inspiration comes from fashion designers, Alexander McQueen and Range Murata.
Her essential jewellery making supplies are, copper and silver wire, clear neon tubing, feathers, watch pieces, acrylic paint, sequins, seashells, and practically any trinket leftover in a box of antiques. She lives by these mottos, "Don't Panic", "Follow your situation" and "Never log off"!
---