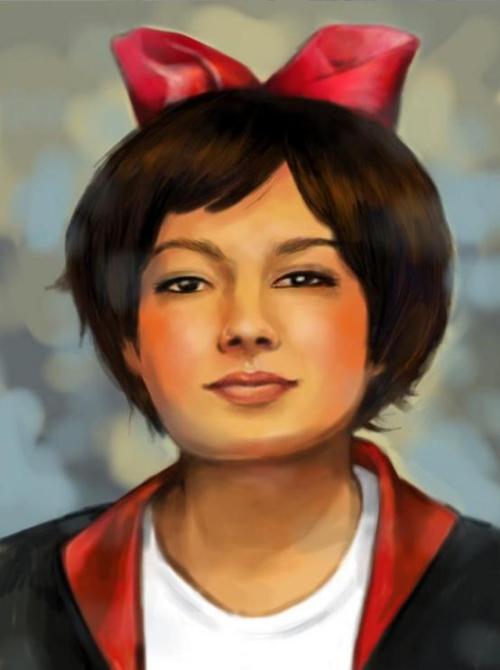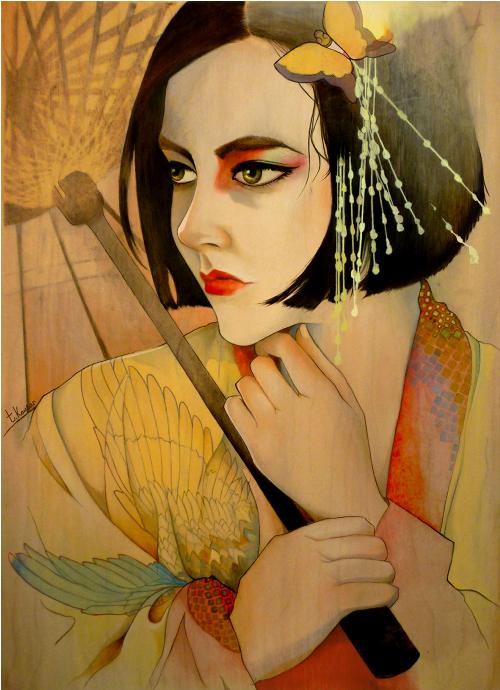 Tasneem Kausar is an artist based in Yorkshire, England. From an experience in high school maths class, where she became intrigued by the anime eyes the girl next to her was drawing, Tasneem's deep interest in Japan began. Her works are heavily influenced by an eclectic mix of manga, ukiyo-e prints, art nouveau and fashion illustration. It is her belief that Art is a form of escapism, which should take the viewer away from reality for as long as they like.
After graduating from Bradford College with an Art and Design degree, she set up her own business, Kiro-arts—named after her beloved chinchilla, Kiro. She splits her creative time between traditional and digital painting, illustration, craft and teaching workshops. She is also the director of MAJIKKON, Huddersfield's anime, manga and comic convention.
When not working on her next piece, you can find Tasneem seeking inspiration from music, thought-provoking books and long nature walks with her camera.
Check out Tasneem's amazing work.
---