If you've already read the February issue of Connect then you may have seen our interview with Wesley Julian about his experiences creating a documentary about the Tohoku disasters of March 2011. We weren't able to fit Entertainment editor Colin O'Neill's whole interview with Wesley in the issue, but you can find the full text below.
In 2008, Wesley Julian graduated from Hampden-Sydney College, a small liberal-arts school in Virginia. Wesley then moved to Miyagi Prefecture in Japan to teach English through the JET Program. In 2010, Wesley returned to America to pursue a graduate degree in higher education. However, after the earthquake and tsunami devastated the Tohoku region on March 11th, 2011, he shifted his career to focus on supporting the area he had called home for two years. Working with other Hampden-Sydney alum, he created the documentary TOHOKU TOMO.
For more information on Wesley's film, visit www.tohokutomo.com or contact Wesley and his team on Facebook or Twitter.
Do you remember me reaching out to you a few years ago? I was an undergraduate at Hampden-Sydney, and we had never met, but I was referred to you while applying for JET. You talked to me before my interview and gave me a bunch of advice that clearly worked.
Haha yeah. Earlier, I went through my Gmail back in 2011, February, and you explained that exact thing.
It's wild man. And look at what you've started. It's my fourth year here! You stayed for 2 years is that right?
I did—from 2008 to 2010.
When you were applying, did you specifically request your placement?
I believe number one on my list was Nikko City in Tochigi Prefecture—I wanted a small town. But my second choice was Sendai City and choice number three was Kyoto Prefecture. As it would happen, I did not get any of those choices.
That's how it goes, eh?
But, and I always say this when I do JET recruitment, I sort of got what I wanted in the end. I got placed in Osato, which is a small town outside of Sendai City in the Tohoku Region.
After two years, you came back to America—what did you do?
I went to the University of Richmond and I got a "Masters of Liberal Arts". Pretty broad—I know.
When you came back, did you stay connected to anyone back in Osato?
Yeah, absolutely. Just to highlight one specifically, the best friend and best connection I have is my former JTE (Japanese Teacher of English), Mitsuko Sakai. She and I taught together for 2 years, and are definitely lifelong friends.
So you were in graduate school—what happens next?
It was a 2-year program, but the twist in all the plans is March 11th. That's where everything changes. I was talking with Sakai-sensei, and my spring break as a grad student was the same time as Osato Junior High School's graduation. We cooked up this idea of me coming back and surprising my former students at their graduation, which was scheduled for March 11th, 2011.
Oh man.
So, I thought, this is great—it will be a nice form of closure for the students I had taught. I arrived in Miyagi on March 10th and I was actually at Osato Junior High School when the earthquake happened.
What was it like? Could you feel what was going on?
We were inland, so there was no threat of the tsunami at the junior high school, which was great. But, we got the full force of the earthquake. The earthquake essentially occurred off the coast of Ishinomaki. We were pretty much right there.
Originally, how long did you plan to stay on your trip?
I was going to fly back on Sunday, March 13th because I had school on Monday. Obviously, that didn't happen. I finally arrived in Virginia to go back to class on Wednesday the 16th. I really wanted to stay in Japan and help out but I would have been more of a burden than anything because I wasn't living there. But I knew I was going to go back and I did that summer to go volunteer.
Where did you go to volunteer?
We found two groups, Second Harvest in Tokyo and Peace Boat in Ishinomaki, to volunteer with. We stayed for about a month. Also, in 2011, MOFA (Ministry of Foreign Affairs) did a JET invitation program where they invited former JETs to come back to their towns as a PR move. There were 10 people selected for that program and I was fortunate enough to be selected. So, I ended up going back again in August for 10 days. It was such an interesting case seeing so many people from around the world who weren't from Tohoku, but who were so dedicated to the recovery of the region.
At which point was the decision made to document what you had been a part of in Tohoku?
In 2011, I was interviewed by the Discovery Channel for their documentary, "Megaquake: The Hour That Shook Japan." They came to Virginia, interviewed me, and I was intrigued by what the director was doing. I was still a graduate student at the University of Richmond but in 2012, I accepted a job offer at the Consulate of Japan in Chicago, and moved there in February. There, I got involved with the JET Alumni Association (JETAA) of Chicago. That fall, Daniel Martin, a JET alumnus, and I started talking about how we could get more money to Japan. We thought, well, we could organize a volunteer team, go volunteer, and document this to make a movie highlighting other volunteers as well.
Did you always know that you were going to be the director?
I mean, I think so? I originally was going to go over with, just like, a GoPro to make a very base film project. But thankfully, one of my buddies from high school, Philip Holbrook, who had been living out in LA, was a director of photography. I called him up, sold him on the idea, and he was on board. He elevated Tohoku Tomo to an actual film. So there were only 3 of us: Philip Holbrook, myself, and then Tim Shraeder. That's it. Tim did social media, marketing, set up our website, started our Kickstarter video, and designed the posters.
Who were you most concerned with talking to for your documentary?
We wanted to talk to people who were not originally from Tohoku; friends of the region from afar. We wanted to talk with people who had a strong connection to Tohoku, investigate why there was that connection, and show what they did to help. We launched a Kickstarter campaign, and in less than 2 months, got together a small crew, went over for 2 weeks, and interviewed about 13 people. On our About page, you can see the headshots of everyone interviewed.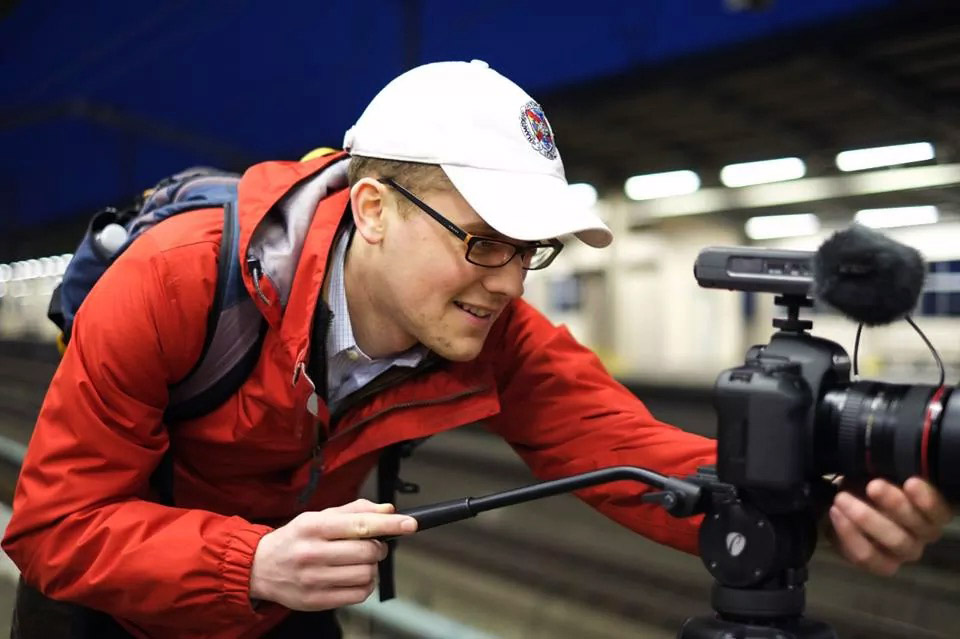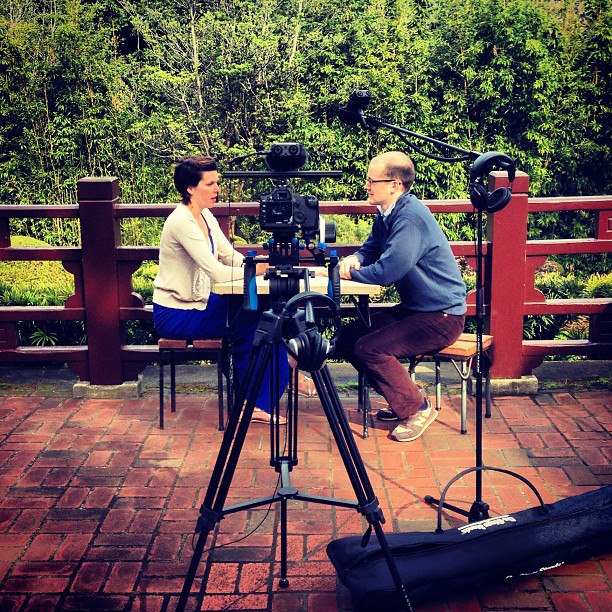 How much money did you think you needed?
I had no idea. I knew Kickstarter had the requirement that you must meet the goal to get any of the money. I set the goal originally at $7500, relatively low because I wanted to make sure that we got it, and I was going to make it anyway. I didn't know that people would be interested in this or actually give any money at all. Thankfully, we surpassed that and we ended up getting about $11,000.
You went over to Japan in…March 2013?
Yeah. We launched the Kickstarter the week of March 11th and then left for Japan on March 17th. We went for 2 weeks, and we finished the Kickstarter the day we returned to America.
Before the Kickstarter was completed, you guys already finished filming?
Yeah. I was going to go no matter what. The Kickstarter was just a way to try and help offset the costs, and make it better, you know what I mean? Like I, at least, believed enough in the project to blindly go over and do it. Then we had our fingers crossed that other people would believe in it. Thankfully, they did.
How long did it take to get the film where you needed it to be?
We launched the Kickstarter the week of March 11th and then left for Japan for 2 weeks on March 17th, 2013. Over the course of 1 year, a new crew was formed. Again, Daniel Martin and I were on the team and then Elizabeth Gordon, a JET alum as well, formed the post-production crew. Then we contracted James (J.L.) Hodges—who graduated from Hampden-Sydney in '05—and his company OVERCOAST MUSIC to soundtrack the film. We premiered on March 12th, 2014 in Chicago.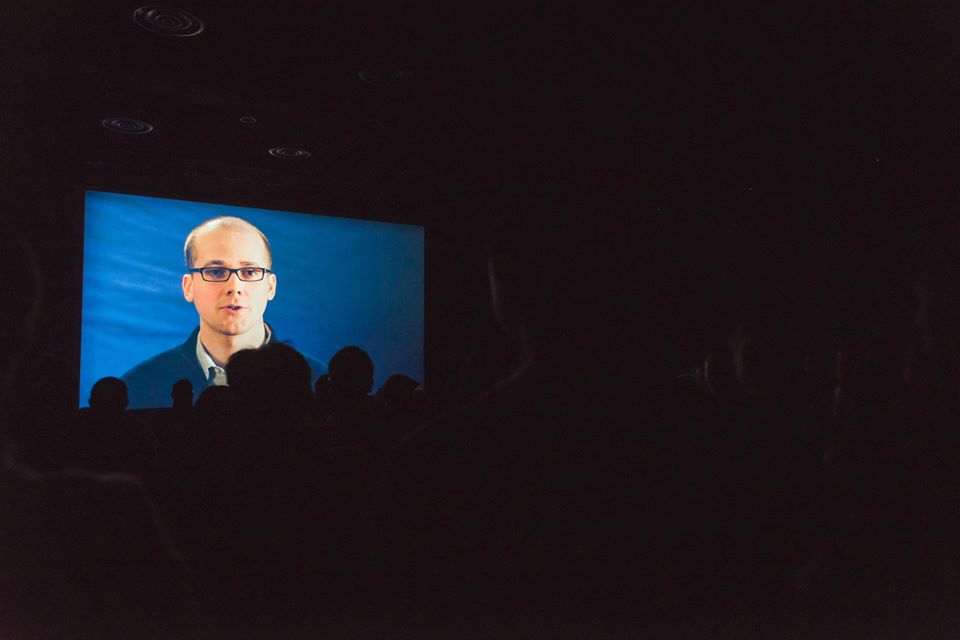 How was it released?
We wanted to premier it in Chicago because the idea had roots in Chicago. Elizabeth Gordon works at the Adler Planetarium in Chicago and we were able to sign a contract with the S.C. Johnson Family Theater. It was a proper movie theater and had a capacity of 200. So we made it a semi-private event and I think about 180 people came out to the premier. It was an awesome night.
How many screenings have there been so far?
We've done 15 screenings around America, and we were fortunate to be able to premier in Sendai, Japan in August of 2014. Jason Jones, a JET alum who also completed Japan's MEXT (Ministry of Education, Culture, Sports, Science, and Technology) Scholarships, volunteered to translate and subtitle the whole film. Because of him, we were able to premier the film in Japan.
In 2015, how many shows do you have lined up?
Confirmed for 2015 we have shows in Nebraska at Film Streams Omaha, Anime Milwaukee in Wisconsin, the Chicago School of Professional Psychology in Chicago, and more. We also have Tohoku Tomo Week (#TTWeek) coming up in March. From March 7-March 14, 2015, we want to host as many screenings as possible around the world to raise support for Tohoku.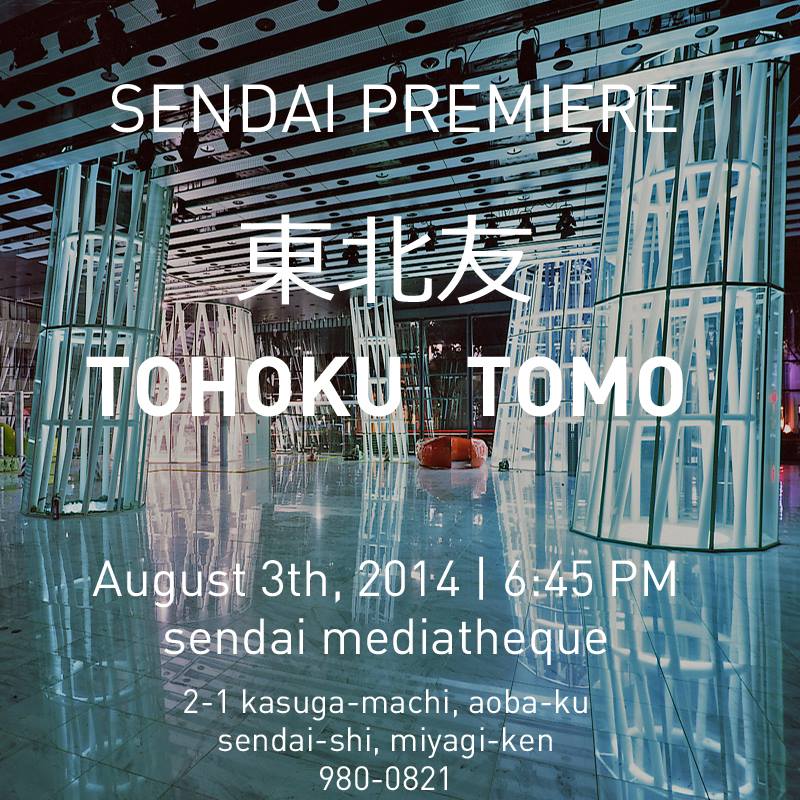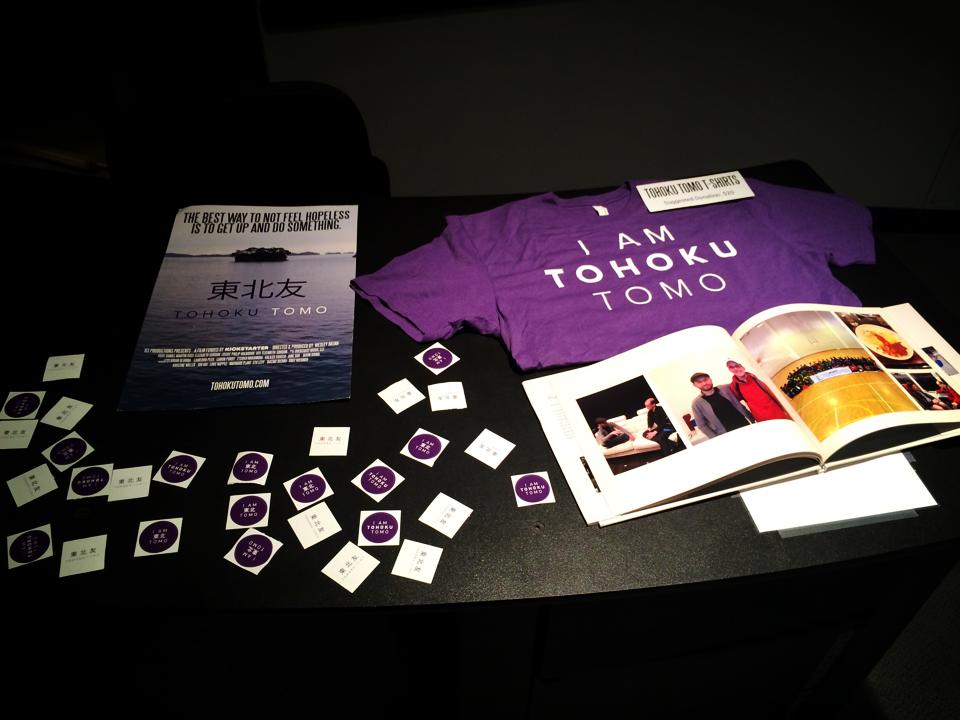 So is this what you're currently doing full-time?
I'm working with Tohoku Tomo and, most recently, "The 113 Project". I went back to Japan in August 2014 with another film crew to do a short film series we are calling, "The 113 Project."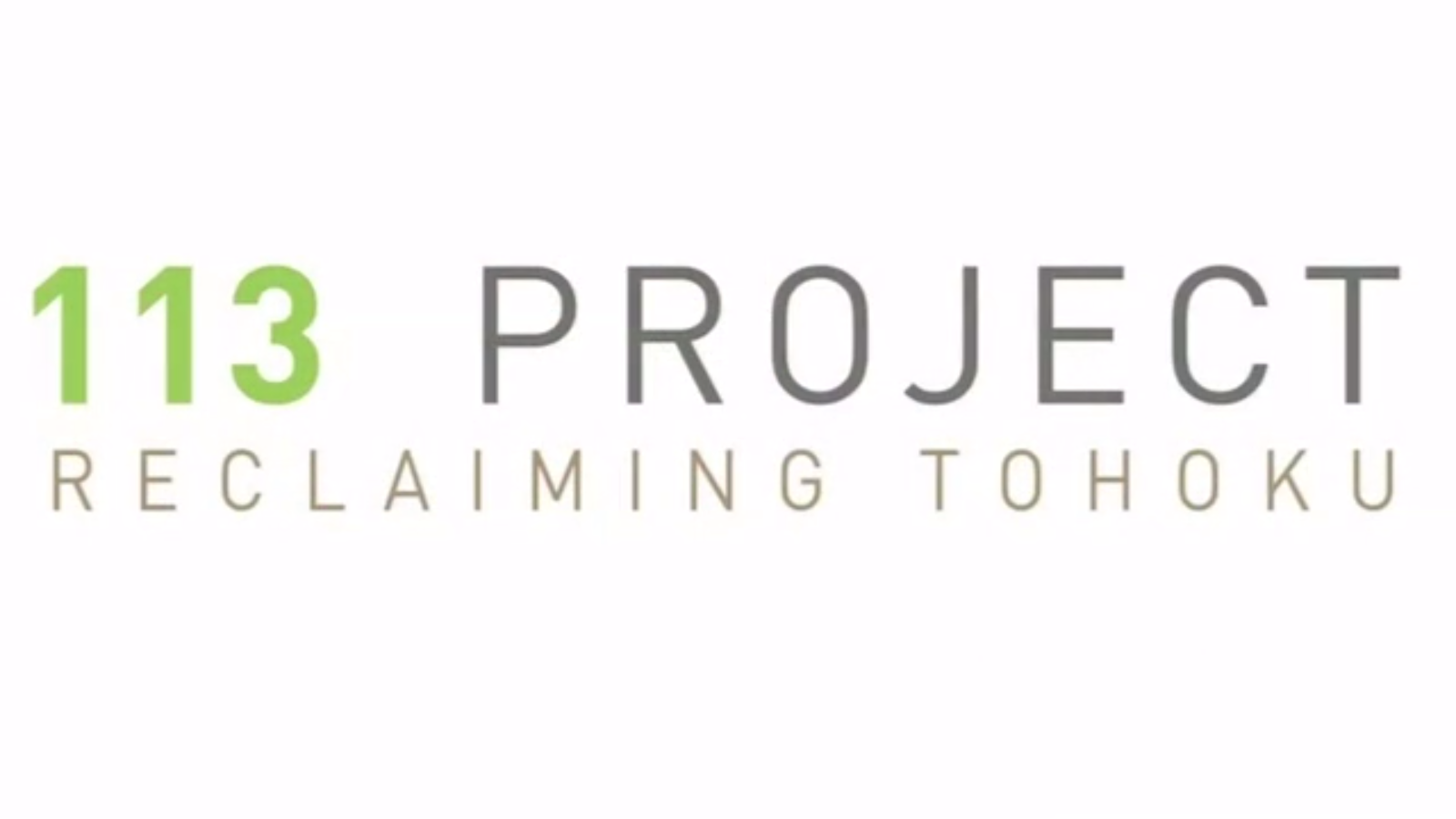 What's the significance of that title?
The concept is two fold. The first is that 1 plus 1 equals 3; the sum is greater than the parts. In this instance, the "ones" are tourism and volunteerism. We feel like if people go to Tohoku and volunteer their time or money through purchasing things, both the tourists and local economies will benefit most when working together. The second concept for the title is that it's 3-11 backwards. Our idea and the tagline for the project is "RECLAIMING TOHOKU." We really want to reverse, as best as we can, the images and stigma of 3-11.
Then, you're a director now! Is that your focus for the foreseeable future?
I actually kind of laugh every time I hear that because I still don't really believe it. I don't know if that will be my future. I definitely have the goal of working through this project. But I see the non-profit side being more important to my future.
Your relationship to Japan sounds like it is a schism—two distinctly different times. Which do you draw more from?
That's interesting. I actually kind of feel like I speak from my collective experience when talking about Japan. Obviously living there gave me a very unique perspective, right? And then doing another two professional adventures with Japan has made a big difference. Japan is very magnetic in that once you're there, it kind of pulls you in and leaves you wanting more. I think since 2008, I've always gone back, learned more, and added to my connection. I think that will continue to happen throughout the rest of my life.
How can people see Tohoku Tomo?
On our website, there is a form that says "Click here to fill out a screening request." People can fill out the screening request and say, "I would like to have a screening here." Any organization, group, or university that would be interested in showing the film, they can click on that to start the conversation about bringing the film out. We'd love to have more screenings for #TTWeek.
---