In a country where most fields are reserved for baseball, another ball game has been growing strong. A sport called cricket, familiar to many from countries from the Commonwealth. We sat down to interview the man behind growing the sport to make Japan the land of the rising bat through an organisation called Cricket Blast.
Connect: What is cricket and what is Cricket Blast?
Alan: OK, well, cricket in essence is a game between two teams of 11 players where one team tries to score more runs (points) than the other. A simplified explanation can be found here. There are also three different formats of the game, lasting at least three hours, one day or five days respectively.
There is a widely held view that it is an incredibly complicated sport (perhaps best illustrated by this deliberately confusing explanation), but once you grasp the basics it is quite easy to pick up. The key thing to remember is that it is better than baseball!
Cricket Blast is a version of the game that has been simplified even further. We only play six-per-side and the format is incredibly flexible, the shortest version being completed in around 45 minutes. We are also making it totally inclusive, so all 12 players will have a chance to bat, bowl and catch the ball in the field. There can be a lot of standing around in a game of cricket, so in Cricket Blast we have tried to get rid of that and make the format as fast and fun as possible. Although our target audience is 8-12 year olds, there is no reason adults couldn't place this type of the game too.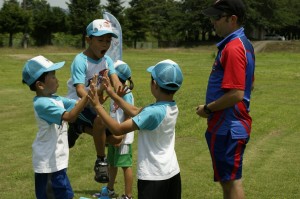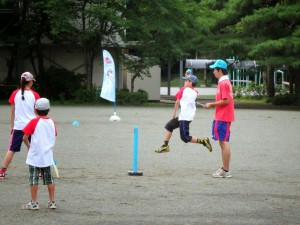 How did Cricket Blast get started?
Cricket Blast is based on a program that has been running in Australia for three years and been a great success in areas where cricket was not established. It's all plastic equipment and there's no pads or helmets needed to so it's safe and easy to set up. The International Cricket Council (ICC – crickets governing body) have backed the program as they believe there is great potential in Japan.
Why did you decide to take on the Project Manager Role?
I took the role as I have always wanted to work in sport and this was a fresh challenge for me. I have travelled a lot as part of my previous career and visited Japan two years ago so was keen to return. It is full of challenges, but also very rewarding as whenever we go into schools as I see the enjoyment the kids get from the freedom we give them in our sessions. It's a lot less regimented than the way other sports are run and I think they appreciate that.
Why is Cricket your sport?
I guess cricket is my sport for the social aspect. Some of my closest friendships have been formed by playing the game and having a beer afterwards, and one of my greatest achievements was setting a World Record for the highest ever game of cricket when we played at the Base Camp of Mount Everest back in 2009, raising £100,000 for charity in the process. I also wrote a book about that, so the game has given me a lot – I guess I'd like to give something back!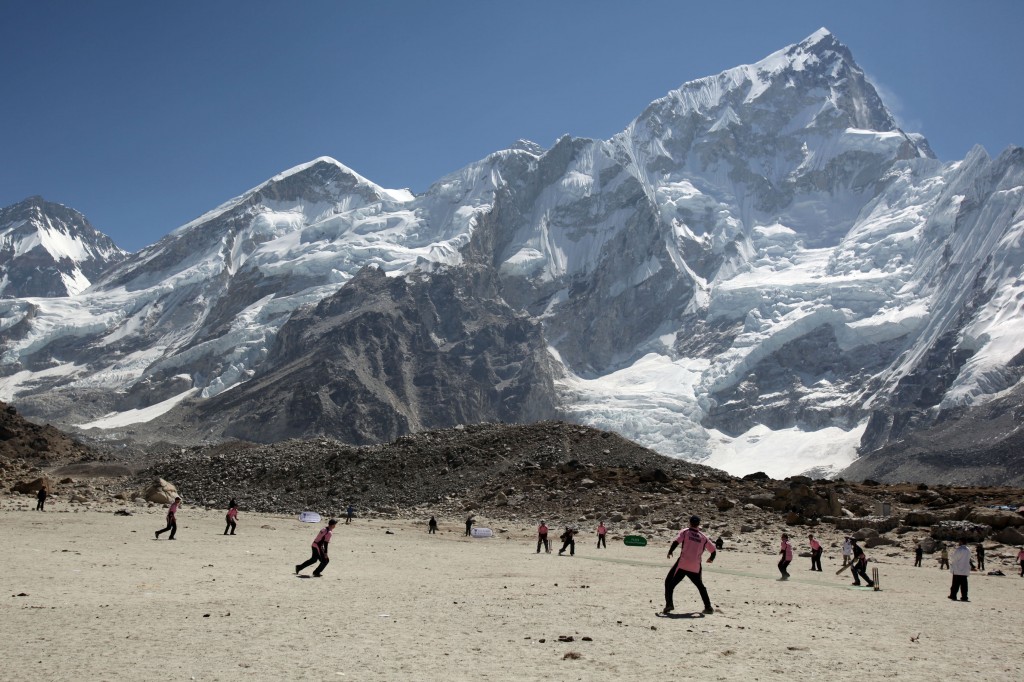 What does the Cricket Blast program do?
The Cricket Blast program in its entirety starts with school visits (a minimum of four 45 minute sessions) to teach the fundamentals of the game. After that we hold a festival day where we invite the schools to play against each other for a trophy. At present these are all funded and staffed by the Japan Cricket Association. Two weeks after the festival we begin the Blast series, which runs for two hours a week for six consecutive weeks and costs ¥4,000 which includes either a T-shirt and Cap, or a Bat and Ball.
Naturally for the program to be sustainable we need to educate teachers and volunteers so that the JCA can step away and leave the program to be run by those involved and become a community event.
What is the best part about your work?
The enjoyment the kids get from the sport. It's inclusive so we have boys and girls playing together, everyone is involved and people really start to work as a team. Seeing the improvement is fantastic and in general the kids are quick to teach newcomers too – which is really nice to see.
One example of the enjoyment is when we arrived at a school and went into the principal's office. The first thing she said was that all the kids were really happy that morning. When she asked the kids why they said it was because: "the cricket people are coming today".
I actually heard another great story yesterday. We formed an afterschool club at an elementary school that had no background in cricket. One month on and they have started taping bits of wood to baseball bats in order to turn them into cricket bats – which I think is brilliant! They should also be entering three teams into our School Cup, so real proof that what we are doing is working.
How has Cricket Blast impacted the community?
It is still early days as we have only done one round, but up here in Sano we already have a group of parents forming their own committee and showing a real desire to learn and get involved, which is great. In Akishima (west Tokyo) we have a couple of junior clubs forming and in the future want to see junior leagues that will feed into a national under 12 competition.
Any unforgettable moments?
Oh plenty! A cartwheeling tent when the weather changed suddenly was one, a bat flying out of someone's hand and nearly taking my head off was another…not to mention getting bowled out by a nine-year-old!
Any advice for someone starting an organisation like yours?
Be patient! Everything takes longer than expected in Japan and there are a lot of processes to go through, but persistence will pay off. Getting involved with the Board of Education and the city offices is a very good place to start. We have also had more luck getting involved with after-school clubs rather than getting into lessons. A big part of our message is continuity of exposure, we never had trouble getting one-off visits, but there is no lasting impact there, kids need to play the game three or four times before they get really hooked. We also try to build English into the program, using simple words such as numbers for counting.
What's planned for the next few months?
Although the cricket season is winding down, the Cricket Blast season is just about to restart! We have our school cup in Akishima on 25th October and in Sano on the 1st November. After that the Blast series will run all the way up to the 14th and 20th of December in Akishima and Sano respectively. The dates for these events are on the Cricket Blast website.
Alongside that we have the Marylebone Cricket Club (MCC) touring Japan later this month who will be playing games in Akishima, Chiba and Yokohama before culminating in a UK Festival in Sano on Sunday 9th November with a match against the National Team.
We have Regional Associations in nine areas right now. These are: North, South, East & West Kanto, Hokkaido, Hokushinetsu, Kinki, Tohoku, and Tokai. We are also working on Associations for Chugoku, Shikoku and Kyushu but we need to find volunteers for those – so if you're interested then please get in touch!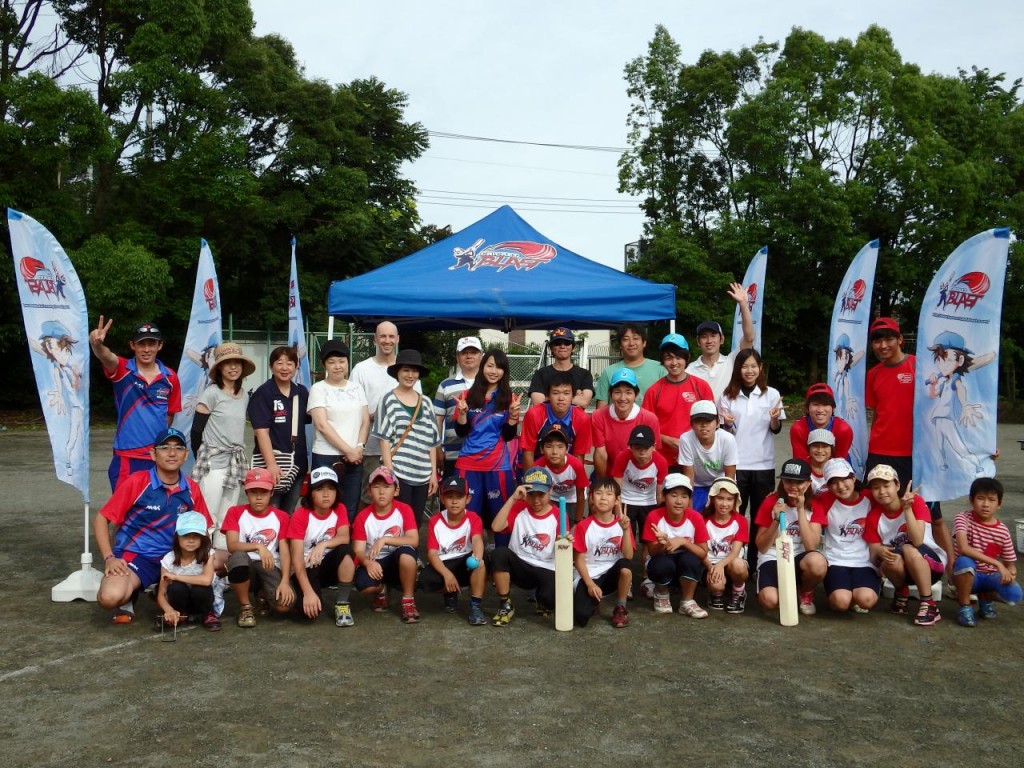 Alan is a sports fanatic who has made a career out of travelling to unusual places. Prior to trekking in Afghanistan, Pakistan, Palestine and Iraq, he watched England win a rugby World Cup in Australia, do less well in a cricket World Cup in the Caribbean and set his own world record by playing cricket on Mount Everest. He is determined to make Japan the land of the rising cricket bat, but only so long as he can watch the sun set with a beer at the conclusion of any game.
---