by Hiroshi Fukushima, Kumamoto
Running is the easiest form of exercise that improves your ability in various sporting endeavours. It is an activity for everyone, and usually the first port to gain or regain fitness. It takes time, but the progress is satisfying. Shin splits, throbbing calves, blisters and stitches hinder the process, but mean you are making progress towards your running goals. This article will give you the tips and tricks needed to get you on the right track, but the most important ingredient to running successfully is just to run and keep running.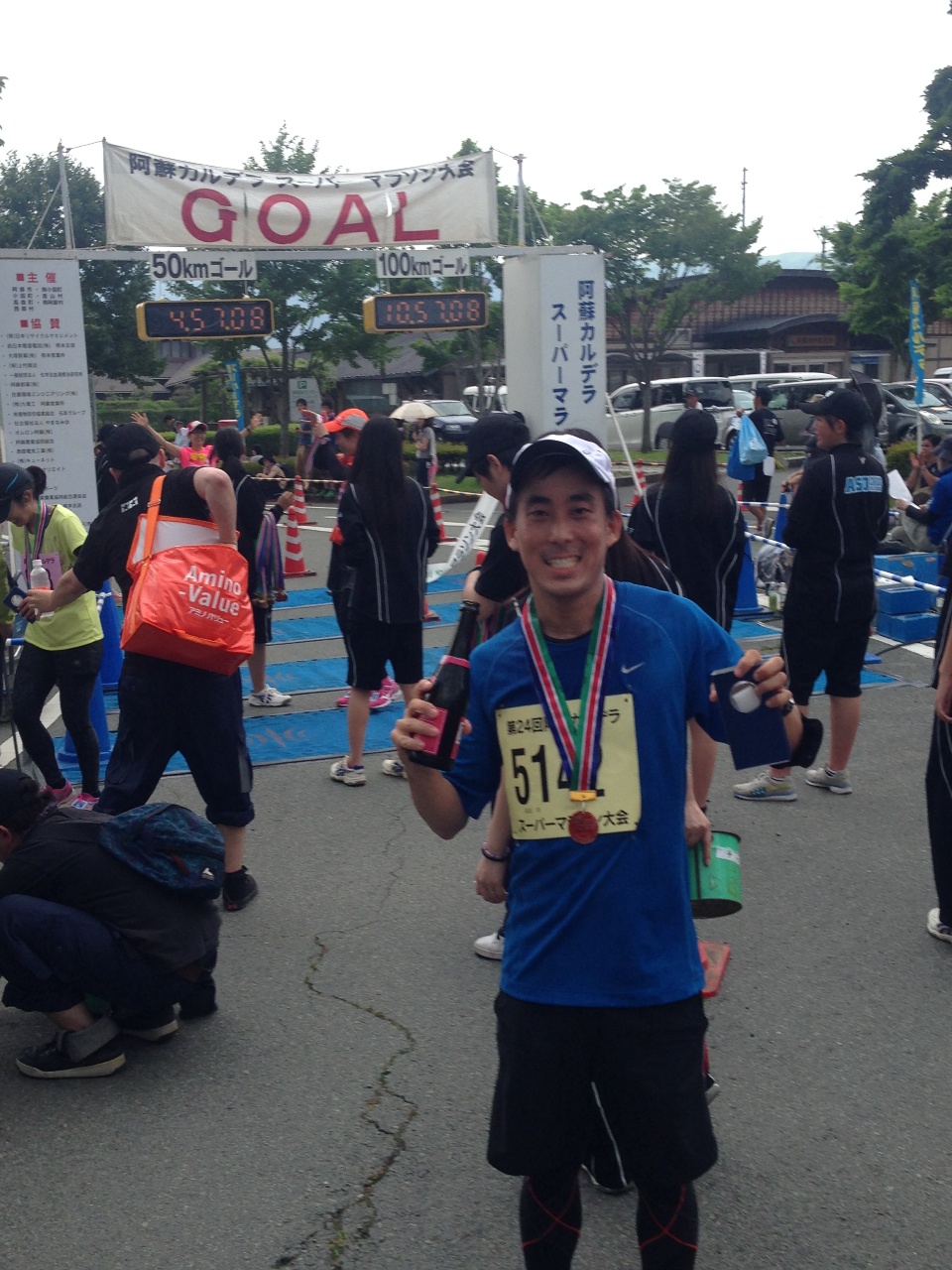 The Ten Commandments
From my experience running, here are 10 tips to follow when running, from the May 2015 issue of Connect magazine.
1. Thou Shalt Run
Many people read trainers advice and buy all sorts of gear, but don't know the basics to running. First start, then refine.
2. Thou Shalt Set a Routine
If you are a keen to start running, start now. Get your runners and run a few kilometres. Get into the habit. Once it becomes a part of your routine then start leveling up by getting the right gear
3. Thou Shalt Have Goals
Find some fun runs in your area and enter them. By entering these runs you set yourself a goal and a training plan to stick by until race day.
4. Thou Shalt Cross Train
It is important to to vary your training schedule to train all muscles, and give your training schedule variety to keep yourself motivated. Cycling, to work your leg muscles for hill work. If you are in the gym set the bike setting to moderate to high resistance. Don't cycle the day before or after your run. Easy cycling is recovery for your legs. Swimming, for recovery after long runs and building your cardio. Rowing, trains your glutes.
5. Thou Shalt Have a Long Run Day
You must have a day where you run long distances to prepare yourself for the longer distances of half marathons and marathon races. You need to give your legs the experience to able to run this distance and you need to practice how you will run on race day, taking your fluids and gels while running. Pick a course with combini so that you can go to the toilet and buy snacks or drinks during your long distance training.
6. Thou Shalt Have a No Running Day
You must have a day when you don't run to rest your knees and legs. This is the day when you can do cross training. A good day is after your long run day.
7. Thou Shalt Show Etiquette
You are running on roads and walking paths. Showing etiquette on shared running exercise routes is important. A 'hello' or 'konnichiwa' when you run past fellow runners is welcome.
8. Thou Shalt Get Sleep and Stay Healthy
Sleep is very important for long distance runners. You need to rest and get your eight hours. Your body has taken a "running" beating and your immune system needs to recover. Make sure you are sticking to a healthy diet. Some yoghurt and bananas to get the protein, and carbohydrates you need to recover from the run. A post run meal is also important. Eat lean meat (oily fish or chicken) and vegetables and carbohydrates.
9. Thou Shalt Warm Up and Warm Down
This is important before and after the workout to get the blood flowing to prevent injury. Make sure you stretch before and after runs. A warm up run is important as this run gives your body time to get ready for the training session without giving it a big surprise which will cause unwanted injuries. Also warming down is important so keep running at a slower pace, or even walking, to keep the blood flowing to prevent lactic acid from building. Self-massages around the calves and putting ice on your knees is also good for recovery.
10. Thou Shalt Run For Fun
Run with friends, run with a group. Run with people around you. Run on a popular or crowded route. Just having like-minded people makes running that much more enjoyable. Share your enthusiasm about running with others. By planning your training into your weekly schedule of social and work commitments, you are able to reap the full benefits of a healthy lifestyle and really say you are running for fun.
Getting the right gear
Once you've set up your routine and are ready to level up, you may find that you're sick of the old shirt and pants you wear when you run. You want to look more like a pro and (more importantly) gain the benefits of using the gear the pros use. The suggested places to buy gear in Japan are Step Sports, Sports Deco and Sports Xebio.
Shoes – This is probably the most important gear. Make sure you get a shoe that fits your feet and running style. Depending on your goal marathon time, you will need to buy a shoe with the right fit and cushioning. If you are running your first marathon, you will need a shoe with more cushioning. If you are aiming for a sub-three-hour marathon time, you'll need less. My personal favourite is the Asics GT New York 2. My racing shoe is the Asics Tarther Japans.
Watch – Wearing a watch helps you keep track of your pace when training. It is also useful for monitoring your pace when running. It is up to you if you want to upgrade to a GPS watch, which is useful for training in areas where you are unsure of the route or races with minimal signage. Buy a watch that suits your running needs.
Shorts/Shirt – You need to wear shirts and shorts that have a cooling system to minimise the sweat you make while running but also stop any chaffing. Running gear from Nike is a good example. Their Dri-Fit gear is great for running. You also want to wear shorts that are light and minimises chaffing. Wearing shorts with a pocket at the back is useful to put some gels or salt tablets while running.
Compression gear – An important part of training is recovery, this type of gear helps speed recovery. It is also useful as it also helps you train better and longer. I wear compression tights and socks and reap the benefits. I wear the tights after a long run training session to speed the recovery, and as a bonus they're warm in winter.
Jackets – A light rainproof jacket is useful for runs in the light rain. It's also worth investing in a windproof jacket for winter runs, to add warmth but also prevent your body from sweating.
The many types of running
5 km, 10 km, half marathon (21km), and full marathon (42.195km)
There are so many races of various distances. If this is your first time running I suggest entering you local 10km run just to get a feel and experience the excitement of running then progress up to the longer distances, eventually taking on the full marathon.
Ultra marathons and trail running
These races are much longer than marathons, and the terrain of the course is often much harder than marathons. There are often many steep hills, and trail marathons in the mountains of Japan offer no pavement. Distances can vary from 50km to over 200km. Trail running is similar to cross country running, but involves running in the terrains of mountains and forests. These marathons are all about seeing how far you can run. They usually are organised in the summer, and in places with panoramic scenery. I ran one in the mountains of Mount Aso (the Aso Caldera Super Marathon).
Relays
With schools sports festivals coming up, some of us will run in the novelty teacher's relay. There are more competitive, but still fun, relays you can enter. They're a great team building activity to do with friends and coworkers. There are also relay marathons, called 駅伝 (ekiden) in Japanese, where a number of people run together to complete the distance of a full marathon. The Hakone Ekiden, held the day after New Year's, is a great example.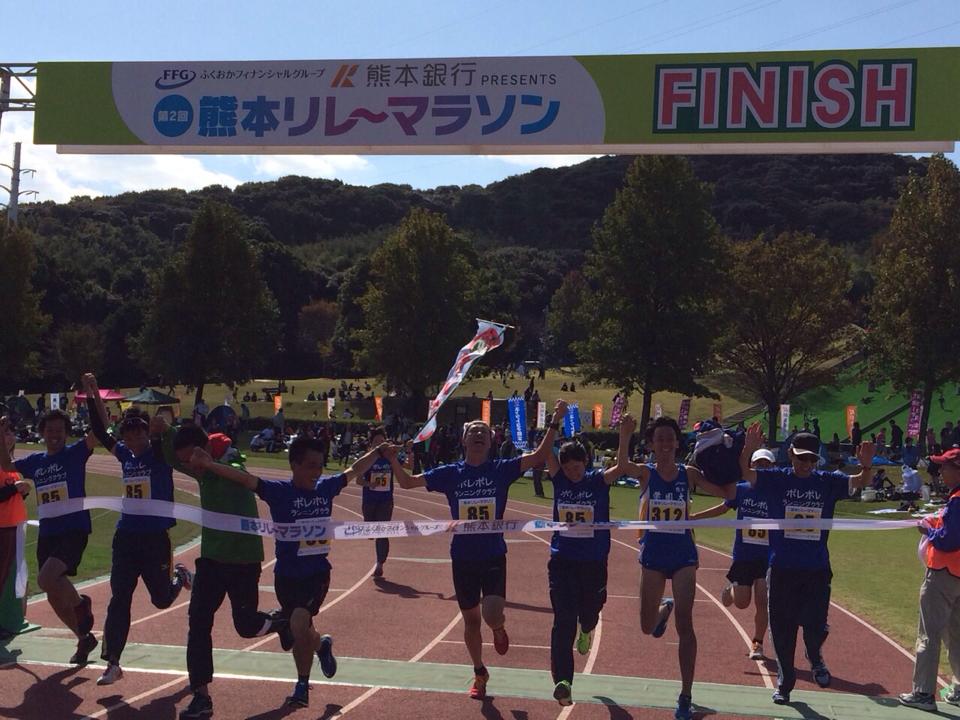 What runs should I do?
It depends on you and yours goals. If you are running for daily exercise and want to measure your progress with like-minded people, then enter your prefecture's marathon. There should be several races you can enter from 5 km fun runs, to a full 42 km marathon.
The best place to find marathons races is at RUNNET. This website has tips on a wealth of information about running. However, the website is all in Japanese. You can enter races using this website and pay by combini. A good English alternative is Ahotu Marathons.
If you become a faster runner or are a decent runner, the top races to enter are the Fukuoka International, Beppu Oita Marathon and Nagano Olympic, which all require runners to run under a qualifying time. For non-professionals, the biggest and most famous is the Tokyo Marathon. This marathon is a major marathon, in the same league as the London, Boston, Berlin, Chicago and New York Marathons.
Running in Japan
Japan has seen a recent boom in marathons, with many cities around the country organising their own event. Major marathons like The Tokyo Marathon, and big events like the Hakone Ekiden (held the day after New Year's), only add to the excitement about the sport.
According to an article published by Runner's World, the number of runners in federation-certified Japanese marathons has increased by 240 percent in the past five years. Now is the time to enter. Some running clubs have started up to pick up on the running boom like the one I run with, Running Station Pole Pole.
"Pole, Pole" (POH-lay, POH-lay) means "slowly, slowly" in Swahili (the language in Kenya). They've coached runners in the proper way to train for marathons while enjoying the sport with the company of like-minded people from all ages, from junior high school students to super grannies. The coach and organiser, Toshiyuki Okada is a trainer for the Takushoku Hakone Ekiden University team, so occasionally there are elite runners who join the sessions to provide their expertise. Follow the club's blog here.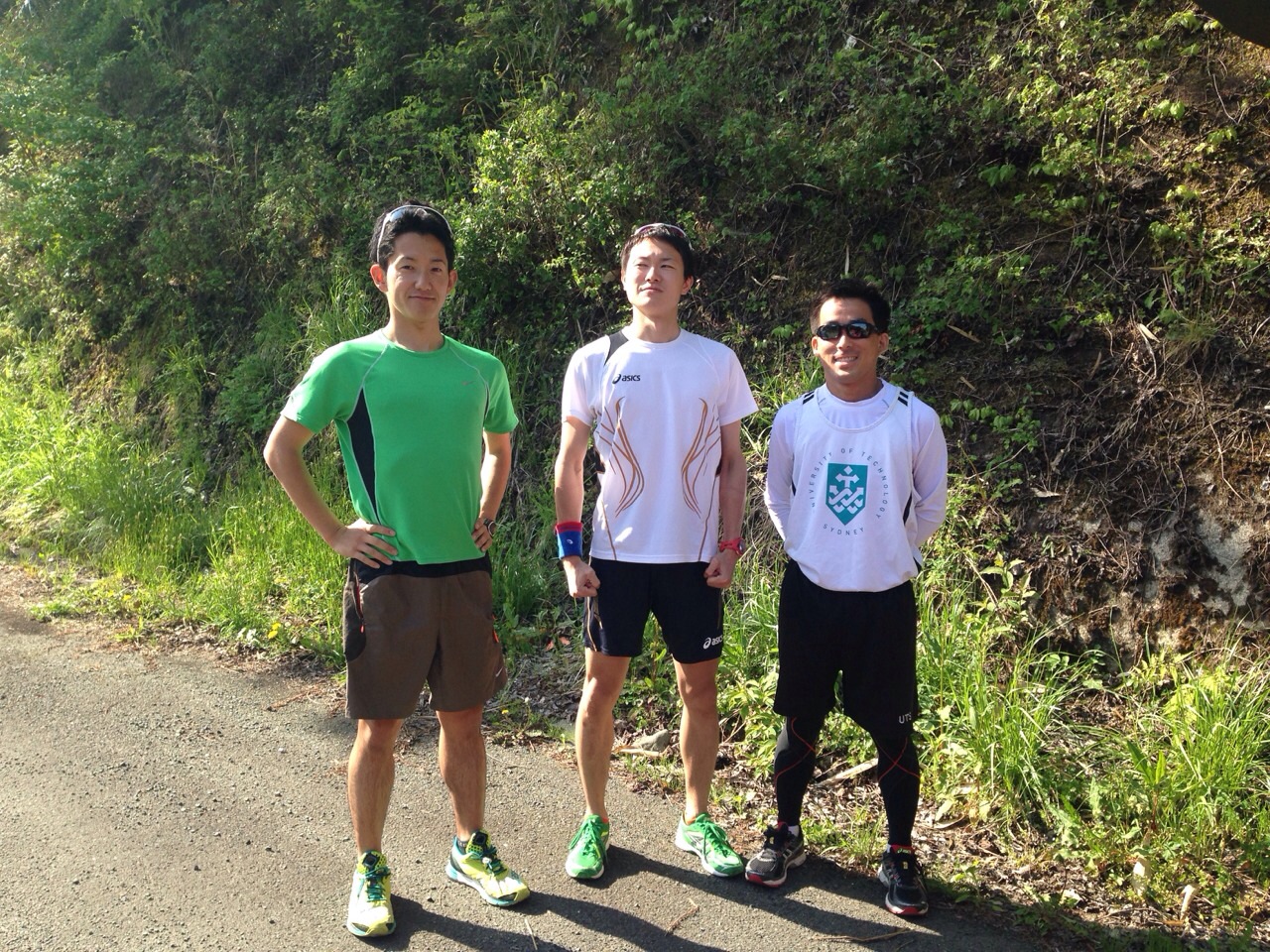 Must know resources
Japan Running News
Brett Larner's blog is a great source of news and updates on running in Japan, for anyone looking to follow the sport.
RUNNET
By far the most comprehensive running website in Japan. You can enter various races of varying distances all around Japan. The website has race reports based on people's comments about the race. There is information, whether the race is ranked in the top 100 in Japan, if the race offers running chips for runners and you can even follow your race progress live for some races. There is also an online shop where you can buy racing gear. Sign up and make an account to enter some races now.
Runner's World
This website is a very comprehensive website sharing lots of useful advice about running. From finding the right shoe to sharing full training schedules. This resource is a must for all runners of all levels. I like the Runners World Facebook fan page and regularly read articles that come up in my news feed. They also have a YouTube channel that shares advice about new running shoes and running tips.
Run Keeper
One of the most used smartphone apps to keep track of runs. Quite a few of your Facebook friends are probably using this app already, so it's easy to compare your training progress. Check out where your friends have run, how far and how fast. Keep track of the running courses you have liked. The app also offers a training program to help you achieve your running goals.
What does running mean to you?
Here I've gathered thoughts about running from people throughout the community in Japan. If you have a story or feelings about the sport you'd like to share, let me know.
Running allows me to explore my community. I have found some of the best views and places to spend an afternoon while running. It also gets me out in the community for people to see. This proves to be a great ice breaker for strangers that would like to talk to you. I have meet some great people in the grocery store with the opening line being "I saw you running the other day"
– Jeff Kaiser, Kumamoto
Running is releasing all of our bad energy. After a hard day's work and struggling with poor Japanese, a run is our time. Our release. It's the one time we don't have to worry about what we are wearing or how we will appear to the outside because running we are on the outside looking in at the office workers, salary men and postmen all in work attire. Sportswear is very freeing and is nostalgic for us. Running is our happy place while searching for fresher air and faster tempo music. Running is like the perfect movie trailer you don't want to stop take your eyes off of. Running is a release to relax from work and come into the community with a clear mind.
– Samantha Zimny and Karmen Rabe, Kumamoto
I enjoy running as running with a goal as opposed to just like a daily jog as it keeps me motivated. When I ran the Fukuoka marathon, a bunch of my colleagues came to cheer me on. That was really good.
– David Smith, Fukuoka
All the best with your running endeavours. Keep running.
---