AJET Elections
Be a part of the 2021-2022 National AJET Council!
Applications for the upcoming year are available now!
See the Executive Team candidates here.
See the current Block and CIR Representative candidates here.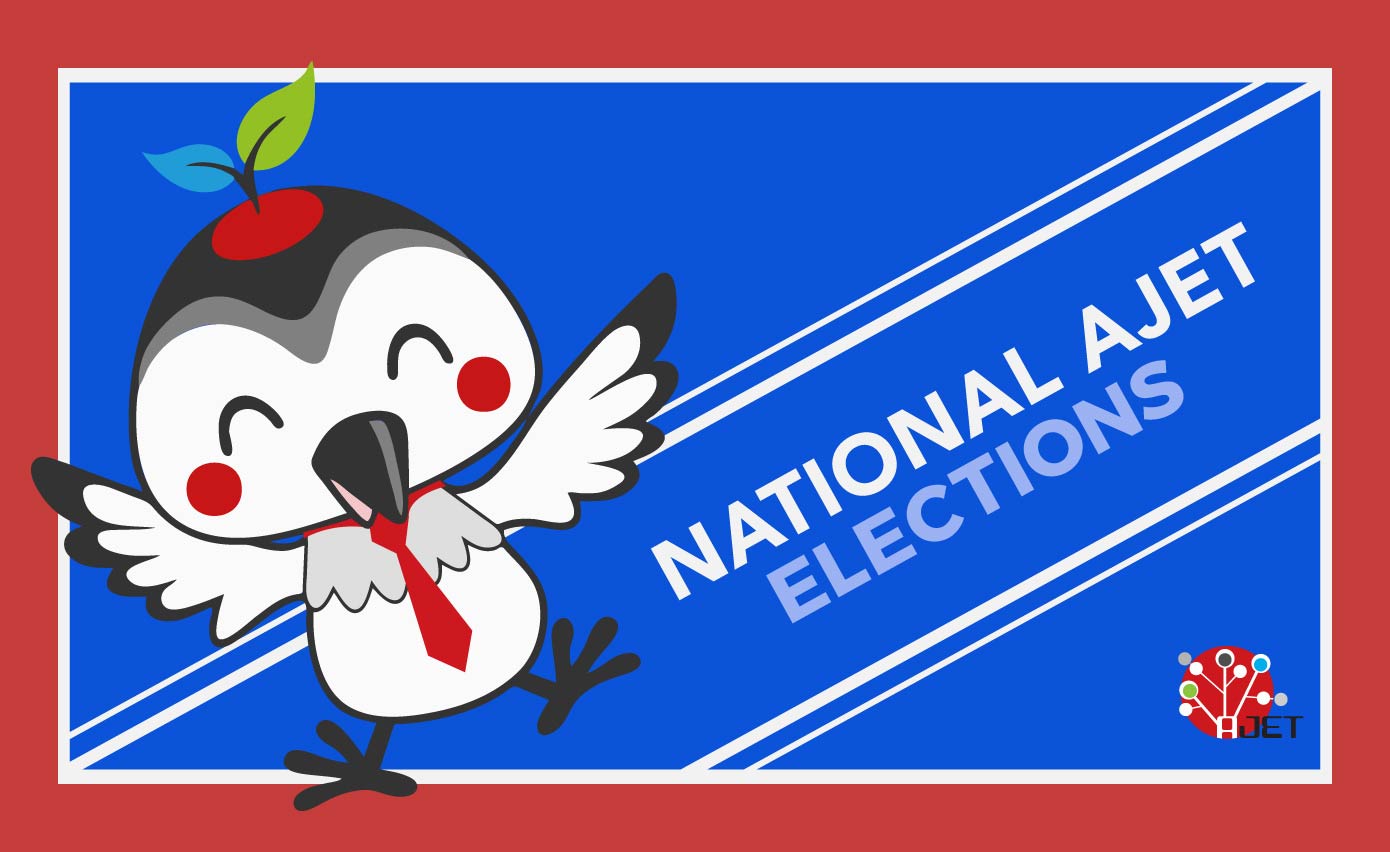 Members of the National AJET Council volunteer to support the entire JET community from their time before they arrive in Japan, throughout their time on the programme, and after they leave JET for new opportunities.
Are you a natural born leader? An avid event planner interested in coordinating events in your block? Are you looking to give something back to the JET community? Then why not apply to join the National AJET Council?
Apply to be a Block Representative, and plan memorable events for your fellow JETs, while representing concerns and opinions of your fellow JETs at the national level. If you are a CIR, have you considered running for the role of CIR Representative and serving your fellow Coordinators for International Relations across Japan?
Are you interested in fronting the leadership behind National AJET? If so, then applying to be a part of the Executive Council might be for you! National AJET will be accepting applications for the roles of Chair, Vice Chair, and Treasurer. Put your management skills to good use by leading our team of volunteers!
Find out more about how to apply for the Executive Council, Block and CIR Representative positions here.
Perhaps you hold more specialized skills which might make you suitable for one of AJET's Appointed Positions. These roles can include website management, communication relations, and many more!
Find out more about how to apply for Appointed Officer positions here.
Applications will open on May 17, 2021.
Read the National AJET Council application guidelines here. We also recommend that all those thinking of applying for a position on the National AJET Council read our Advice for Candidates.
Elections will be held for representative and executive positions from May 24th at 8:00 until May 30th at 23:59. Successful applicants for both elected and appointed positions will complete the turnover process ASAP and assume their position ASAP.
Read the National AJET Council election rules here.
If you have any questions about any aspect of the National AJET Council application, election or selection process, please feel free to contact .
ANY INQUIRIES?
Quick Election Links
Main Election Page
Election Rules
Elected Positions
Appointed Positions
Application Rules and Guidelines
Advice for Candidates
Platform Examples