2020–2021 Executive Platforms
Executive Platform Quick Links
| | | |
| --- | --- | --- |
| Chair 会長 | Vice Chair 副会長 | Treasurer 会計 |
Chair 会長
Anna Ayvasyan
I'm intending to apply for the Vice Chair Position. After some further consideration, I wouldn't mind running for Chair too if there are no other candidates, or if there is need for assistance, I can be an aide.
I want to apply for the Vice Chair position because I believe I can make a change and/or improve the JETs experience in Japan. I have experience in block/prefectural settings in managing and assisting JETs for the past 3 years and have provided information for NAJET too.
My qualifications are as follows : Block 6 Chair 2019-2020, Hyogo AJET Chair 2018-2020. I have experience in managing JET questions/giving advice and directing them towards solutions. 
I have experience in organising and managing JET events on a prefectural level for 3 years and Block level for 1. I have experience in liaising between ALTs , BOEs and PAs to get results and solve problems. 
I'm experienced in cluing in on JETs possible questions, regarding ongoing events like natural disasters (typhoon season) and the current COV19 outbreak , and providing information, creating guides and updates on a regular basis. 
I have experience in managing conflict and unpleasant situations between JETs.
I have also helped in managing my prefectures SDC and am known for my organisational skills. 
I am also pretty good at social media and learning about current JETs situations and needs/concerns and bringing them forward to whom I think is appropriate 
Personality wise I have strict standards I operate by but I am also very flexible and welcome to change. Once I have a task I try to put as much effort as I can into it. 
Vice Chair 副会長
Robbie Lepp
Fun fact: I have conditioned myself so that the Harry Potter audiobooks paired with driving keeps me awake and alert, though when paired with a bed, or couch, I fall right asleep.
I'm Robbie Lepp, a 2nd year Canadian ALT nestled in the tiny village of Koyadaira in Tokushima prefecture. I have enjoyed the opportunity to be a part of Japanese society and culture while constantly having new experiences. I am applying for Vice Chair so that I can continue to have new experiences that open up my understanding and appreciation for what's around me.
Currently, I am an AJET executive committee member of Tokushima AJET as well as the Director of Tokushima AJETs 26th annual English musical. In my first year on JET, I was the Assistant Director of Tokushima AJETs musical and gift coordinator of a child welfare centre in Tokushima, In university, I was on the Students' Council of the Students' Association for two years followed by a year as the Vice President Academic; this means that I spent three of my four and a half years at my university advocating for students. My experiences with both Tokushima AJET and the Students' Association tested my organization and time management skills while intensifying a desire to advocate for changes where it is wanted and needed. I have also worked with leaders from other organizations to promote, improve, and implement changes at the policy and organization levels. In my experience, communication has been a vital aspect of all successful initiatives.
I think there are some things that need to be worked on this coming year. I have learned that there are quite a few sexual assaults and harassment occurring amongst JETs and I think we need to create reporting tools and mechanisms that promote a safe and healthy environment for all JETs. This can help to encourage changes made in contracts and in hiring procedures. Things like this take time, but it needs to start somewhere. I also want to look at what JETs are expected to do during typhoons, school closures, and other situations where it might not be safe for us to go to work. Depending on the results, we could advocate for contractual changes across the country.
I am not always the best at what I do and to think so would be very arrogant. With that being said, I do work hard and strive to ensure that my responsibilities are taken care of. I hope I have the opportunity to represent all of you.
Treasurer 会計
Sam Baker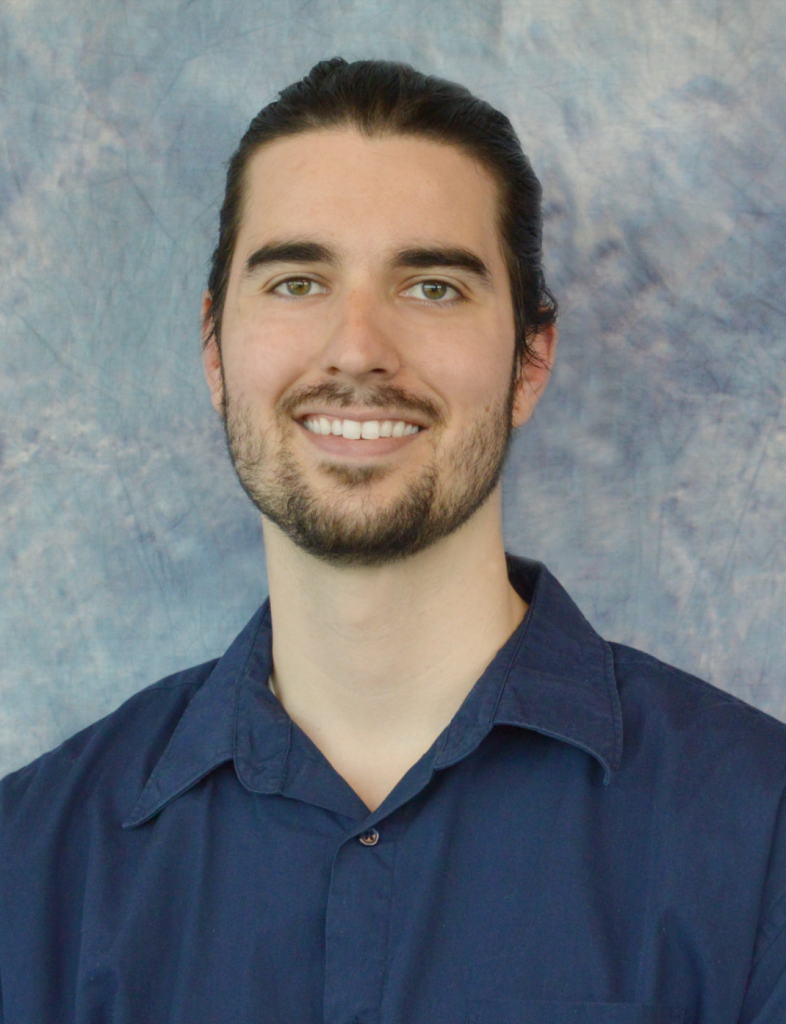 Fun fact: Standing at 200 cm and loving 80s music, I can tell you that things are NOT "easy when you're big in Japan."
Hello all! My name is Sam Baker, and I hope to join as your AJET treasurer for 2020-2021. I am a 1st year JET in Miyazaki, and I've got a lot to offer you.
I have an accounting background, taking classes in college and holding an accounting job before being selected for the JET program. Since coming to Japan, I have been able to open financial accounts on my own as well as set up online banking. Tracking money expenditures and creating spreadsheets is something I do for fun, so you can definitely say I have a passion for this kind of work.
If elected, I hope to build on the legacy left by previous treasurers to support AJET through coming years. This includes having a proper budget for resources to assist our current JETs with various grants. I will explore our options for gaining a return on our capital, growing it so we can add additional programs to help all of our JETs in the future. I will keep this process as transparent as possible, and hope to bring you quarterly financial statements.
As your treasurer, I hope to be of use to our entire community: past, present, and future. I will upload documents into the AJET resources directory to make this possible. I will also have a project tracker, showing all deadlines I have and my progress towards them. Being able to see the results of our actions is important, but being able to see the process allows for examination to create greater efficiencies going forward. I also want to be able to gather information for any inquiries anyone may have. I will also be accessible throughout the year and responsive to all messages I may receive.
Check out the the Block and CIR representative platforms.
Go back to the elections page.