AJET's first Hanami event celebrating the 30th anniversary of the JET program was a success!
Block 11 had two days full of eventfulness in Okinawa. They climbed through the beautifully lit-up ruins of Nakijin castle, went to a local izakaya to eat goya champuru (a staple Okinawan dish), drove to Nago where they enjoyed a hike through Nago Castle Park and of course enjoyed the blossomed Sakura throughout the weekend.
Additionally, they watched a parade filled with community members and an amazing Ryukyuan Dance group in matching golden bingata gowns and ornate red vermilion flower hats (pictured).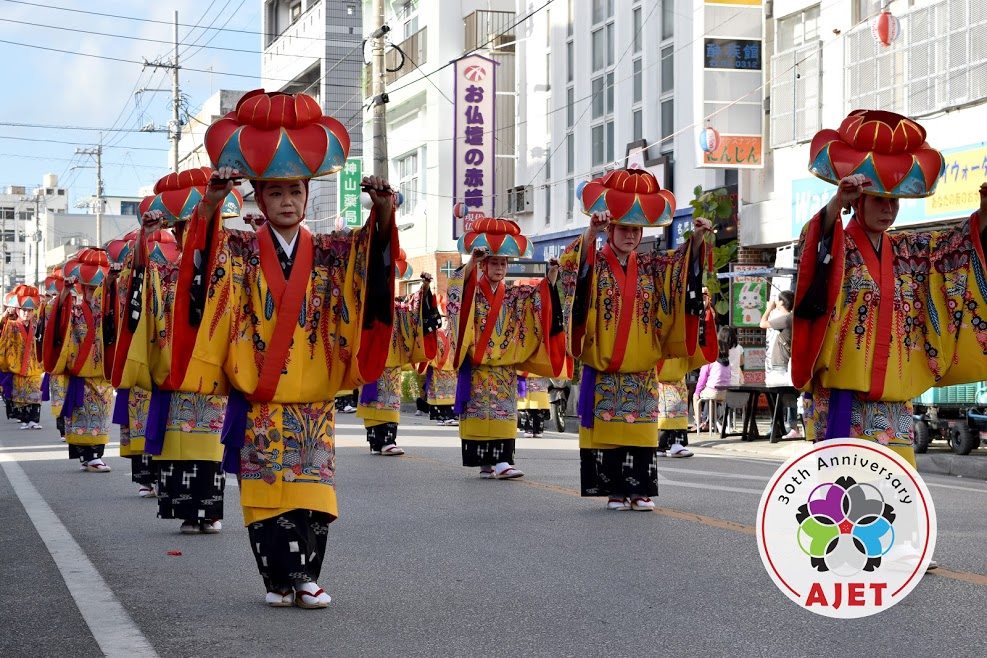 Thanks to all those who made it to Okinawa's 30th anniversary event! AJET looks forward to the rest of the block events this year!
Don't miss out on AJET 30th Anniversary events coming to your area! Like and follow us on Facebook, and make sure to join your regional block's Facebook as well to stay up to date on the latest happenings!
---