Since cherry blossoms won't be blooming for another 2-3 more months up north, Block 1 decided to celebrate the 30th Anniversary with their specialty: snow! 
   Sapporo Snow Festival is one of the biggest annual events in Japan and JETs from all over Japan came to enjoy the snow and amazing ice sculptures. This year's main snow sculptures featured Final Fantasy VII and Star Wars with a light show.
Almost every Block was represented at the 30th anniversary event where they ate all-you-can-eat lamb Genghis Khan, a Sapporo staple! While eating, everyone participated in icebreaker activities, made new connections and filled the restaurant with great conversations.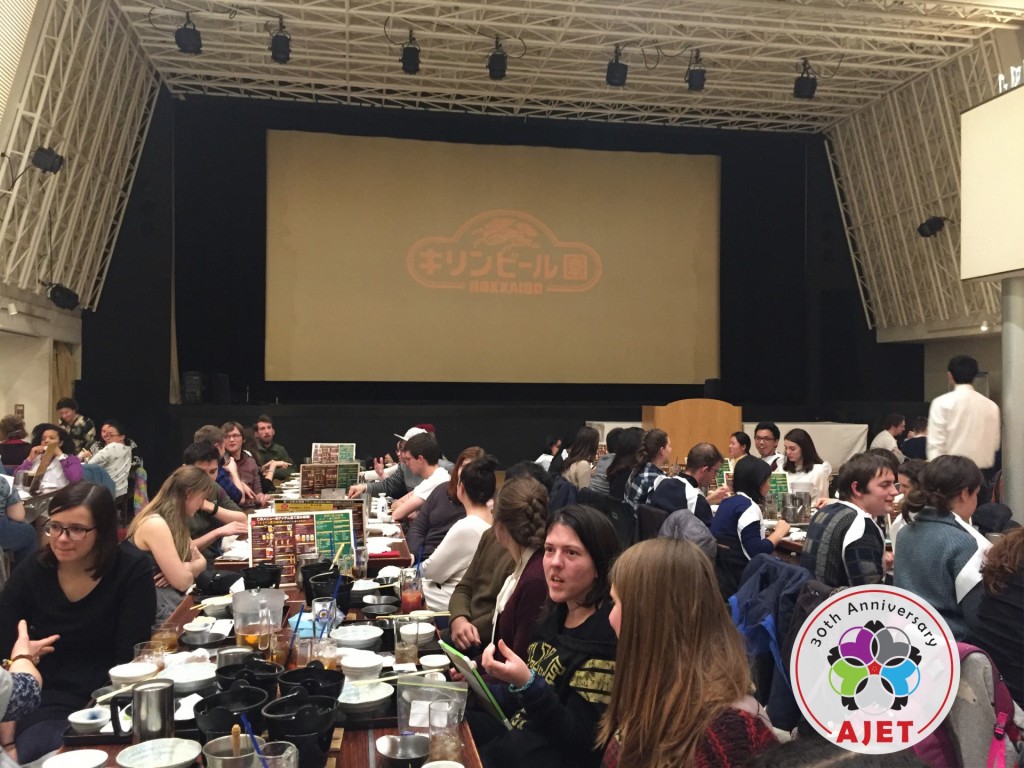 We gave the opportunity for JETs to write messages on a whiteboard congratulating the JET Program on 30 years, featuring the hashtag #arigatoJET which will be used to honor the anniversary on social media!
Thank you Block 1 and all the JETs who came and made the event such a success!
---