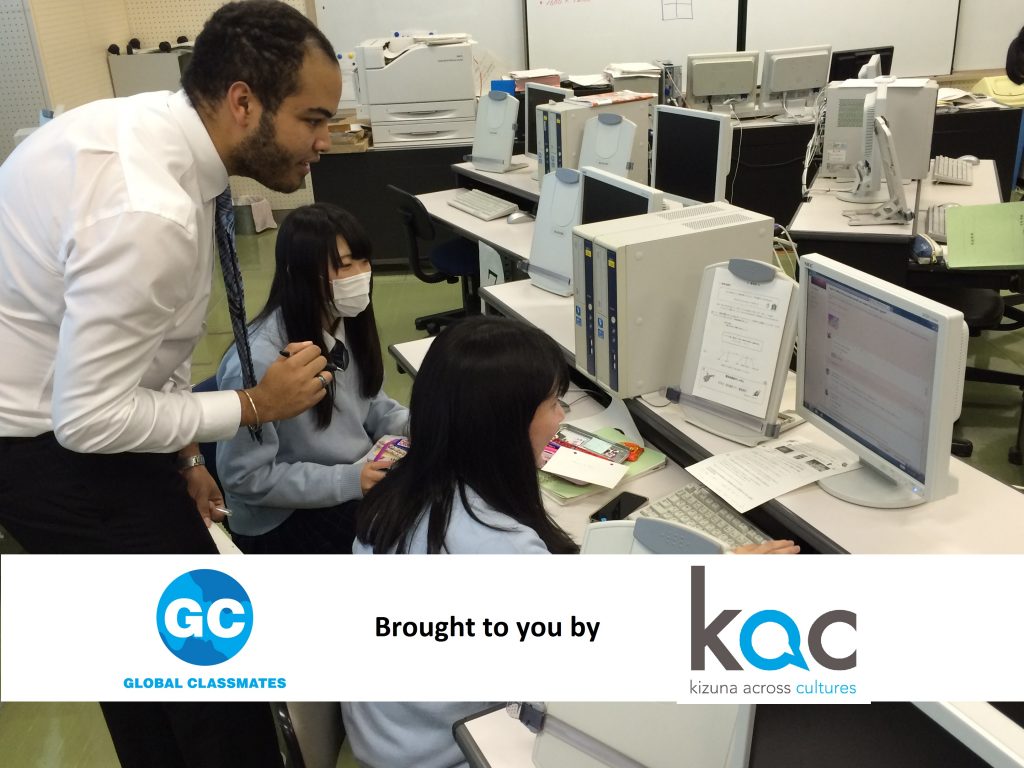 Are you a high school ALT who wants to further engage your students in active learning and provide an opportunity for them to enjoy communicating in English with teens from abroad? If so, look no further!

Kizuna Across Cultures (KAC) has the program for you – GLOBAL CLASSMATES – a grant covered (yes, free!) 6-month virtual cultural and language exchange program that pairs a class of high school students in Japan learning English with a class of high school students in the U.S. learning Japanese! In addition, it is supported by officials at the Ministry of Education and funded in part by the U.S. Embassy, Tokyo.
Co-founded by several JET alums and their Japanese friends, KAC has connected nearly 6,500 high school students in Japan and the U.S. through Global Classmates. Using both languages, students exchange messages, photos, and videos on a secure and monitored Facebook-like platform.
For an application, fill out the quick form here. KAC will then email you an application once they become available in mid-January, along with more information (in Japanese) that you can forward to your JTE. Ultimately JTEs must complete and submit the application.
You can check out more about KAC and the Global Classmates program at KACultures.org and on Facebook at Kizuna Across Cultures (KAC). If you have any questions about the program or application process, please contact Shanti Shoji ('02-'04 Kagawa JET) at
---