Following nationwide elections in April, and an extensive recruitment drive, we are pleased to announce the members of the 2017-18 National Council.
Full election results, and an explanation of the election system used by National AJET, can be found on our website here.
Elected Representatives
Executive
Chair
CJ Fischer
3rd Year Okinawa JET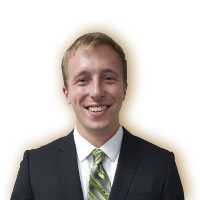 The National AJET Chair is the face of AJET and acts as the chief representative voice of AJET to the media and other organizations. The Chair sets AJET's agenda for the year and works with the council to make sure AJET's goals are being accomplished and that everything AJET does is in line with this agenda and the goals outlined in the AJET Constitution.
Vice Chair 
Rachel Boellstorff
2nd Year Okayama Prefecture JET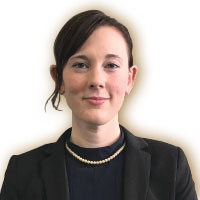 The Vice-Chair works with the Chair and Treasurer to ensure an efficient Executive body. Duties include organizing the AJET workshops at Tokyo Orientation, supervising the elections for the National Council, chairing meetings where the Chair is not present, preparing agendas and organising the minutes for meetings.
Treasurer
David Winter
3rd Year Kyoto JET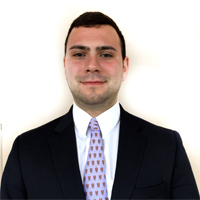 The National AJET Treasurer works with the Chair and Vice Chair to ensure an efficient Executive body. The Treasurer works to administer and supervise the AJET budget, including all financial transactions. The Treasurer also plays a supervisory role in matters pertaining to the function and productivity of the council.
Block Representatives
Under the AJET Block system, Japan's 47 prefectures are grouped into 11 Blocks, each comprising three to five prefectures. JETs living in each Block elect a Representative, while CIRs across the country also elect a CIR Representative.
These representatives are responsible for ensuring that the voices of those in their local communities  are heard on a national level. Block Representatives are also responsible for planning events to bring JETs together with the rest of the community!
Block 1 Representative
Lauren Handlon
2nd Year Hokkaido JET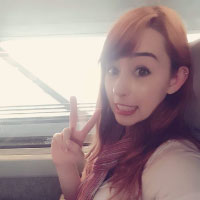 The Block 1 Representative is responsible for Hokkaido, Aomori, Iwate, and Akita Prefecture. Lauren has a long-rooted passion for Japanese culture which spreads from Genji to Momoiro Clover-Z and everything in between! As Block 1 Representative, Lauren would like to continue to expand support for new and continuing JETs and provide more opportunities for the Block 1 community to grow.
Block 2 Representative
Surie Vixaysakd
3rd Year Miyagi JET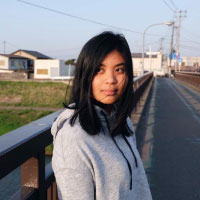 The Block 2 Representative is responsible for Miyagi, Yamagata, Fukushima, and Niigata Prefecture. Surie says that the highlight of her first two years on the JET Programme were the AJET Miyagi Prefecture events! Surie would like to bring Block 2 together by working with prefectural AJET councils to plan and coordinate fun and accessible events, including a possible Block 2 Olympics!
Block 3 Representative
Jacob Waalk
3rd Year Nagano JET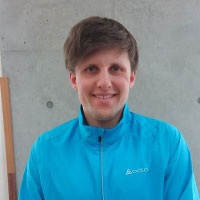 The Block 3 Representative is responsible for Ibaraki, Tochigi, Gunma, Saitama, and Nagano Prefecture. Jacob has many interests which include mountaineering, writing, Japanese study, and reading. Jacob has two years experience with Nagano AJET and would like to utilise the skills he has gained, paired with his Japanese skills, to plan exciting events!
Block 4 Representative
AJET has yet to receive any applications regarding the Block 4 Representative position. If you are interested in applying, please send an email to for more information!
Block 5 Representative
Roxana Daliana
2nd Year Fukui JET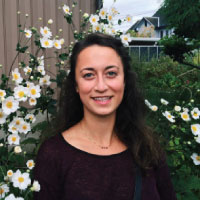 The Block 5 Representative is responsible for Toyama, Ishikawa, Fukui, Gifu, and Aichi Prefecture. Roxana enjoys her life in Japan because of the breathtaking beauty of the Japanese countryside and the delicious food! Roxana hopes to expand opportunities within the Block 5 community to strengthen relations and promote a sense of community. Roxana oversaw many large-scale event projects while at university and will ensure to utilise her communication and leadership skills for the benefit of Block 5!
Block 6 Representative
May Zhang
2nd Year Shiga JET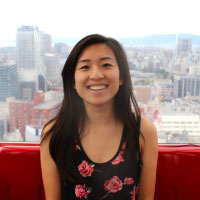 The Block 6 Representative is responsible for Shiga, Kyoto, and Hyogo Prefecture. May was born and raised in California (all the stereotypes are true) and now lives a quiet, peaceful life by the motherlake. During her first year on JET, May thoroughly enjoyed meeting the fine folks of Block 6 and expanding her circles in Japan, thanks to the helpful and welcoming AJET community. As Block Rep, May is committed to serving as an accessible resource for all Blockies, creating events that'll knock your tabi off, and making sure our voices are heard by the powers that be. May's inbox is always open for Block/JET-related inquiries, tales of heroism, and invitations to yakiniku.
Block 7 Representative
Rebekah Lan
5th Year Mie Prefecture JET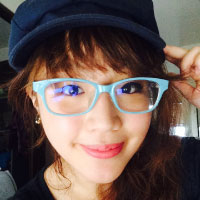 The Block 7 Representative is responsible for Mie, Osaka, Nara, and Wakayama Prefecture. Rebekah is located in Mie Prefecture in the humble town of Matsusaka which is famous for their beef and tea! Rebekah has been heavily involved within the AJET community during her tenure on the JET Programme. Rebekah's experience includes acting as the Regional Advisor of Matsusaka and the Visual Communications Representative of Mie AJET! Rebekah mentions that nothing gives her greater pleasure than being able to utilise her skill sets and experience for the greater good of the AJET Community.
Block 8 Representative
Nikki Smith
2nd Year Ehime Prefecture JET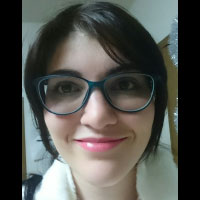 The Block 8 Representative is responsible for Tokushima, Kagawa, Ehime, and Kochi Prefecture. Efficiency, organisational skills, and leadership are just some of the talents which Nikki can offer the position of the AJET Block 8 Representative. Nikki says that she is always ready to give great travel tips and information to those who desire as this is now her fifth time in Japan!
Block 9 Representative
Ellie Murphy
2nd Year Hiroshima Prefecture JET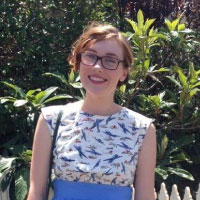 The Block 9 Representative is responsible for Tottori, Shimane, Okayama, Hiroshima, and Yamaguchi Prefecture. Ellie is an organised hard-worker with a passion for travelling the world and eating everything. Living on the edge of two prefectures, Ellie would like to use her position as Block 9 Representative in order to bring all prefectures together through events and fun times in the Chugoku region!
Block 10 Representative
Robert Fisher
3rd Oita Prefecture JET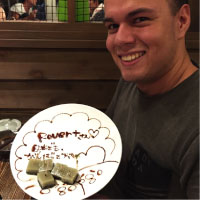 The Block 10 Representative is responsible for Fukuoka, Saga, Nagasaki, and Oita Prefecture. First coming to Oita Prefecture on a Study Abroad Programme for two months, Robert is very grateful to the JET Programme for giving him the opportunity to come back to Oita and experience what the region has to offer once again. Robert would like to use his position on the AJET National Council to share useful information to as many JETs as possible, whether that be health resources or a guide on how to get your hands on as much karaage in one sitting!!
Block 11 Representative
Christine Zawlocki
3rd Year Kagoshima JET
The Block 11 Representative is responsible for Kumamoto, Miyazaki, Kagoshima, and Okinawa Prefecture. Christine says she feels fortunate to live in the wonderful community of Block 11 which she finds continuously inspiring to be involved in. Boasting communication skills and experience moderating the local KAJET Facebook page, Christine hopes to strengthen the AJET community by providing help and resources whenever needed, as well as hosting many events on both a local and regional level.
CIR Representative
Benjamin Surbrook
2nd Year Chiba Prefecture JET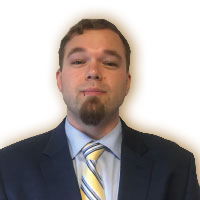 The CIR Representative is the representative voice of CIRs in AJET. The CIR Representative brings any issues or concerns to the National Council's attention. The CIR Representative also creates initiatives to ensure CIR involvement and participation in AJET. Also, the CIR Representative keeps in direct contact with the CIR network and conveys and receives information through these connections. Ben loves to explore and be active, always on the lookout for new hikes (especially to waterfalls). He also is a part of hip-hop team in his city that is made up primarily of doctors, nurses, and pharmacists! Ben looks forward to serving the CIR community to the best of his ability, and wants all CIRs to know that they can come to him with any issues or concerns they have at any time.
Appointed Representatives
Director of Public Relations
Lillian Hart
3rd Year Toyama Prefecture JET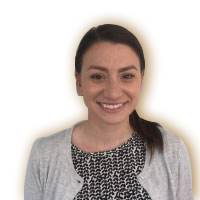 The Director of Public Relations writes and manages public content for AJET, directs all AJET promotional campaigns, and works to ensure that AJET is effectively represented to those it serves. The Director of Public Relations is always seeking to further JETs' knowledge of AJET and the resources it provides.
Director of Advertising (New Partnerships)
Giovanni Perez
4th Year Aomori Prefecture JET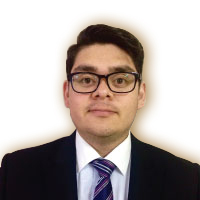 The Director of Advertising (New Partnerships) works to get the best deals for JETs. The Director of Advertising is the go-between for companies and the JET community. They negotiate with new partners, work to get new deals up on Facebook, and make sure JETs know about upcoming discounts, giveaways, and special deals with partnering companies. This person also seeks new partnerships that coincide to benefit JETs.
Director of Partner Relations
Ollie Weeden
2nd Year Okinawa Prefecture JET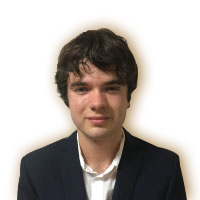 The Director of Partner Relations works to create and maintain relationships with both new and existing third party affiliates. They handle National AJET's public image through ensuring that all of our partners are satisfied with their current AJET relationship. They are also tasked with creating plans of action for current partners who have an association with AJET and assist with strategy on existing campaigns.
Director of Social Media
Pameline Kang
2nd Year Ishikawa Prefecture JET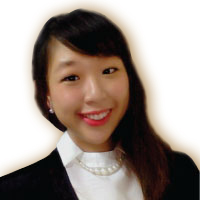 The Director of Social Media maintains and updates AJET's social media presence. The Director of Social Media ensures that JETs are kept up-to-date on JET and AJET activities and promotions within their communities and throughout Japan by regularly updating our social media outlets.
Head of Visual Media
Ashley Hirasuna
3rd Year Ishikawa Prefecture JET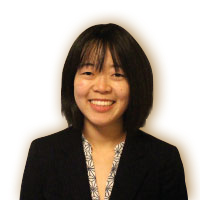 The Head of Visual Media ensures that all AJET content is visually consistent and clear in print and on the web. The Head of Visual Media establishes and maintains the image of AJET throughout its publications, including Connect magazine, AJET.net, reports, and other related materials.
Director of Affiliate and Community Relations
Steven Carrera
3rd Year Kochi Prefecture JET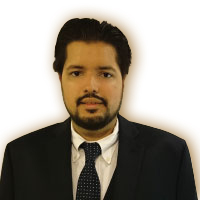 The Director of Affiliate and Community Relations increases and supports the JET and Japanese community members' participation in AJET events and activities. The Director of Affiliate and Community Relations both manages AJET Special Interest Groups (SIGs) and develops new and ongoing programs within AJET to strengthen the JET community.
Director of Digital Resources
Randall Yamaoka
3rd Year Hiroshima Prefecture JET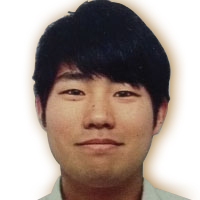 The Director of Digital Resources maintains and updates the current database of resources, and creates new resources. The Director of Digital Resources strives to improve the daily lives and adventures of current and future JET Programme participants.
Director of Professional and Educational Development
Ariel Kane
4th Year Toyama Prefecture JET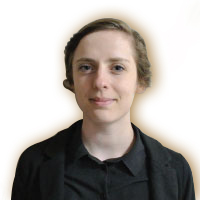 The Director of Professional and Education Development (DPED) actively seeks out new opportunities, partnerships, and materials that will assist JETs in becoming more skilled and accomplished educators and professionals, and aims to provide JETs with timely, innovative, and high quality resources that will enrich and enhance their personal and professional development. This includes the curation of up-to-date tools that will enable JETs to broaden their skill-sets and prepare them for transition into a variety of careers after their JET tenure has ended.
Director of Volunteering
Post currently not filled
The Director of Volunteering manages volunteer resources by making available volunteering opportunities to the JET community. The Director of Volunteering organises events through National AJET including the Race to the Top and Community Service Trip, seeks out volunteer opportunities with other organizations, shares information through social media and Block Representatives and offers guidance to JET volunteers.
Director of Alumni Relations
Post currently not filled
The Director of Alumni Relations (DOAR) links past JETs (alumni) and current JETs. The DOAR works to strengthen the relationship between AJET and the JET Alumni Association (JETAA) by providing current JETs and alumni chances to interact and share their knowledge. The DOAR is also responsible for promoting AJET to the JET alumni community and shares information and job opportunities for JETs in return.
Director of Alumni Resources
Sara-Jane Seery
2nd Year Kochi Prefecture JET
The Director of Alumni Resources manages the networking resources for current JETs and JET alumni. The Director of Alumni Resources builds solid ties between JETs and JET alumni by bridging opportunities between the communities, and relaying information and employment prospects between the two in coordination with the Director of Alumni Relations.
Translation and Interpreting Coordinator
Giuseppe di Martino
5th Year Yamagata Prefecture JET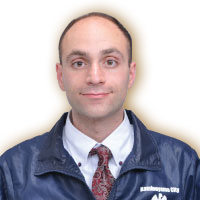 The Translation and Interpreting Coordinator makes AJET materials and reports available in Japanese, and facilitates communication between AJET, CLAIR, and the three ministries (MIC, MOFA, and MEXT). The Translation and Interpreting Coordinator also organizes translations of AJET reports, and provides interpretation at Opinion Exchanges.
Director of Online Publications
Lily Diep
3rd Year Toyama Prefecture JET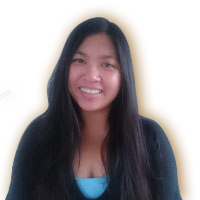 The Director of Online Publications oversees publication of AJET Connect Magazine and other AJET publications online. The Director of Online Publications works to not only ensure consistent timing and quality for these publications, but to improve and expand upon them by reaching new audiences and establishing new features.
Project Manager
Rachel Brisson
.. Year Fukui Prefecture JET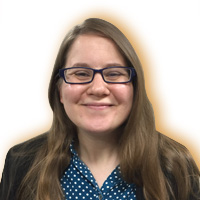 The Project Manager helps the AJET National Council achieve its goals and successfully complete its projects for the year. The Project Manager ensures that opinion exchanges with CLAIR and the three ministries are as useful to both sides and relevant to current JETs as possible.
Website Coordinators
Pierce Langdon
3rd Year Tokyo Metropolis JET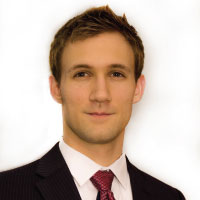 Kimberly Teo
2nd Year Ishikawa Prefecture JET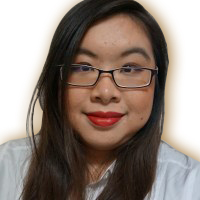 The Website Coordinators are a two-person team. Each Website Coordinator ensures AJET works at peak productivity and provides the day-to-day maintenance of the website. Also, the Website Coordinators provide IT and website support to the AJET National Council and AJET-affiliated websites, as well as manages the AJET emails and databases.
---