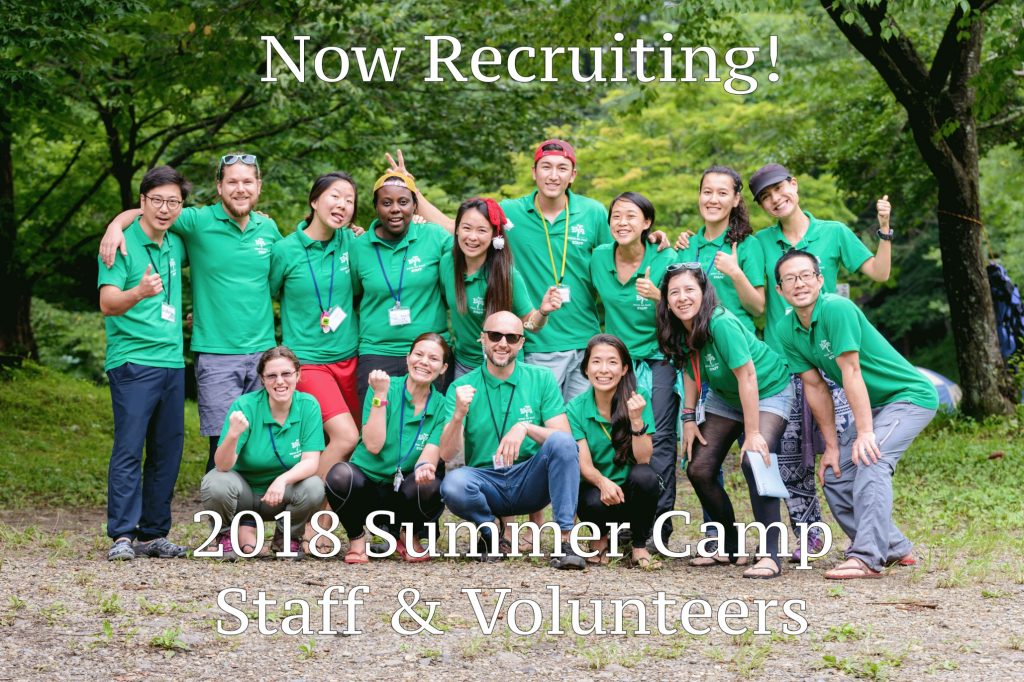 AJET would like to officially announce that our community partner 'Mirai no Mori' has opened applications for their August 2018 volunteer Summer Camp in Miyagi prefecture!
Mirai no Mori is an NPO that has been doing brilliant work for many years working with abused, neglected or orphaned children in Japan. Since 2011, they have welcomed hundreds of underprivileged children into both their summer and winter camps and numerous weekend events. With the help of passionate volunteers, these camps are filled with exciting and meaningful outdoor activities that motivate and inspire these young campers. This really is a fantastic volunteer opportunity for JETs and an excellent way to give back to the community! 
Mirai no Mori is on the lookout for volunteers to fill three positions (Team Leaders, Support Staff, and Activity Leaders) and they ask that all applicants are somewhat comfortable conversing in both Japanese and English. As a volunteer, you will be responsible for the supervising the children, guiding them through a range of exciting activities and supporting all other aspects of operations to ensure a smoothly-run and successful camp. Most importantly, however, they hope that all applicants are enthusiastic volunteers with a real passion to help young children. 
Travel to and from the campsite in Miyagi (up to 2,500 each way) plus bed and board is covered by Mirai no Mori. Also, they are willing to support applications for special leave (派遣依頼書・はけんいらいしょ) to your BOE so you may not have to use any precious holiday days!
For more information about Mirai no Mori, follow this link. To go straight to the application form, click here. If you have any questions, please email our Director of Volunteering, Aziz Krich, at .
---