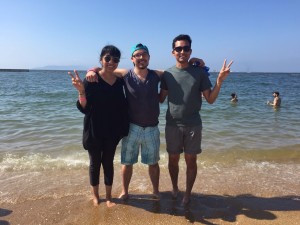 Do you like Hispanic culture? Have Latino heritage? Want to learn more about Hispanic and Latino culture within Japan and attend Latino or Hispanic events? Well then why not join ¡Hola!JETs! We're a special interest group for those of Hispanic or Latino descent, or those who are interested in learning about the Hispanic and Latino culture. Todos estan bienvenidos! Everyone is welcome!
We are here to build connections with the Latin community based in Japan and encourage others to learn more about our cultures. The Latino and Hispanic culture is something that is not as visible or heard of in Japan and so by creating this group we hope that many more people become interested. ¡Hola! JETs provides various ways in which the community can stay connected. You can visit our website, where we post bi-monthly SPOTLIGHT articles which focus on specific Latin American countries. They showcase everything from travel, to the food, music, and are written by fellow members. We also share recipes and where to find those much needed ingredients. If you want to know about all the cool Hispanic and Latino cultural events happening in Japan, then you can check out our Facebook page.
If you want to get involved we're only an email and a click away. Feel free to message us at ! Hope you see many of you at all the upcoming meetings throughout the year! We help bring the Fiesta to Japan!
---