AJET are delighted to announce that TELL has been added as our second official Community Partner. Our Community Partnership scheme was created with the aim of connecting the JET community with enthusiastic and devoted not-for-profit organisations all over the country. Working with these partners, the aim is to consistently provide JETs with beneficial, stimulating and meaningful volunteer work and fundraising opportunities.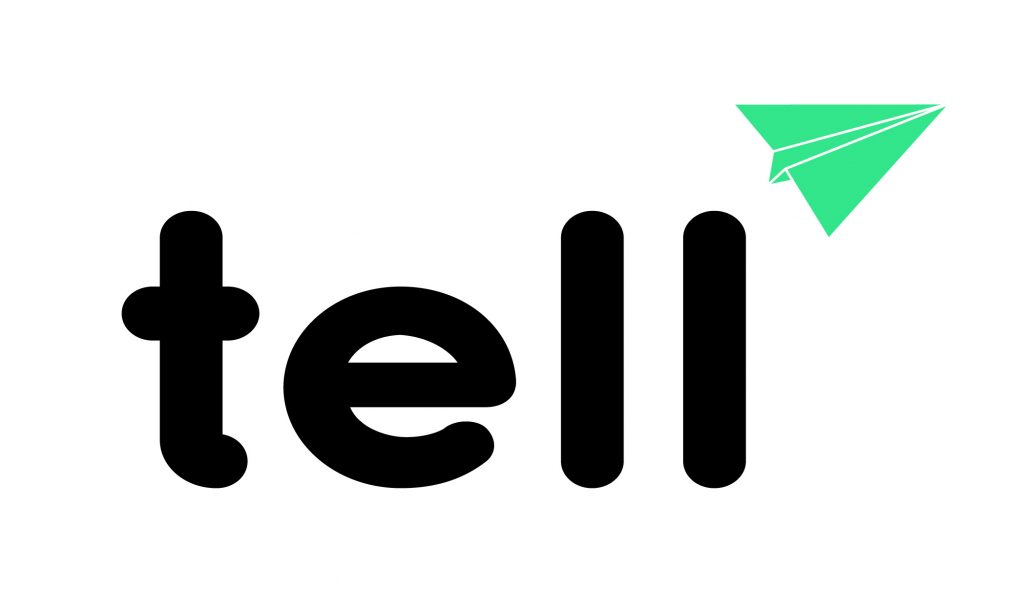 TELL is a not-for-profit organisation dedicated to providing world-class, effective support and counseling services to Japan's English-speaking communities as well as helping to address the country's growing health care needs. Like our own JET-run Peer Support Group (PSG), TELL offers an invaluable, free support lifeline for English speakers in Japan.
(More information on the differences between the organisations below).
In addition to their fundraising events throughout the country, TELL also frequently hosts seminars and lectures on a wide variety of topics surrounding mental health and wellbeing. You can get involved with
TELL now by contributing to their ongoing mental health and suicide awareness campaign or by organizing an independent fundraiser in your local area. Read more here
(link to article – https://ajet.net/announcement/tell-suicide-awareness-campaign/)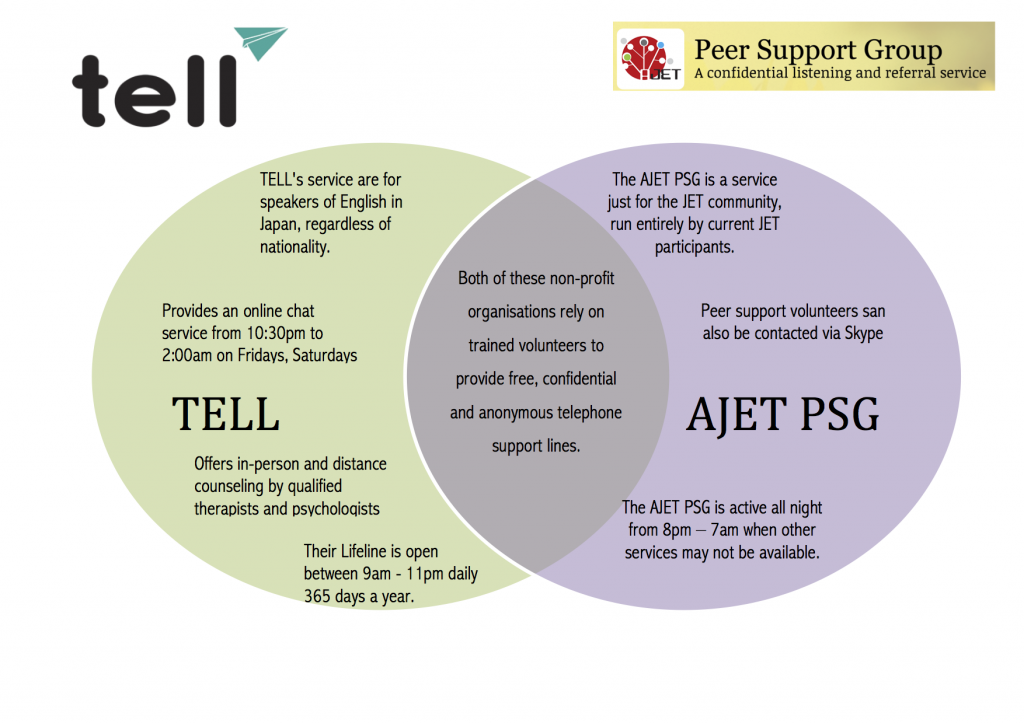 For more details, feel free to email the AJET director of volunteering at:
---