Globally, close to 800,000 people die due to suicide every year, which is one person every 40 seconds. Many more attempt suicide and it is the second leading cause of death among 15-29 year olds. Japan is no exception. In fact, it has the third highest suicide rate of any country in the world and lost 21,140 people to suicide in 2017.
We believe this is unacceptable. We know this is preventable. And we know that everyone can help to bring these numbers down.
Join TELL this March, which is Suicide Awareness Month, in making a noise about this most preventable cause of death. We encourage you to raise awareness in your local community by organising events, distributing flyers, sharing information or doing whatever you can to impact the people around you.
If you want to get involved complete the Order Form to receive flyers (previews can be found at the bottom of this page). TELL will deliver the flyers to your address free of charge for you to distribute as you see fit. This is a great chance to really impact the lives of people around you, so we encourage you to get involved however you can! 
For more information, you can email the AJET director of volunteering at  or contact TELL's Outreach Coordinator Selena Hoy directly at .
TELL is a not-for-profit organisation dedicated to providing world-class, effective support and counseling services to Japan's international community as well as helping to address the country's growing mental health care needs.
Flyer Previews (EN & JP)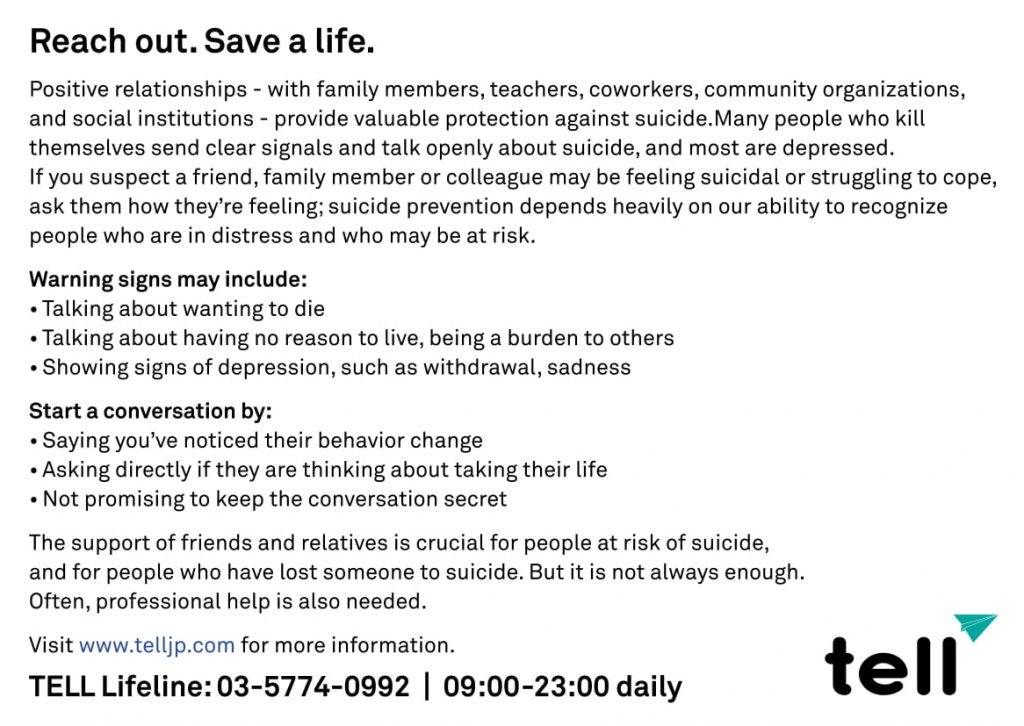 ---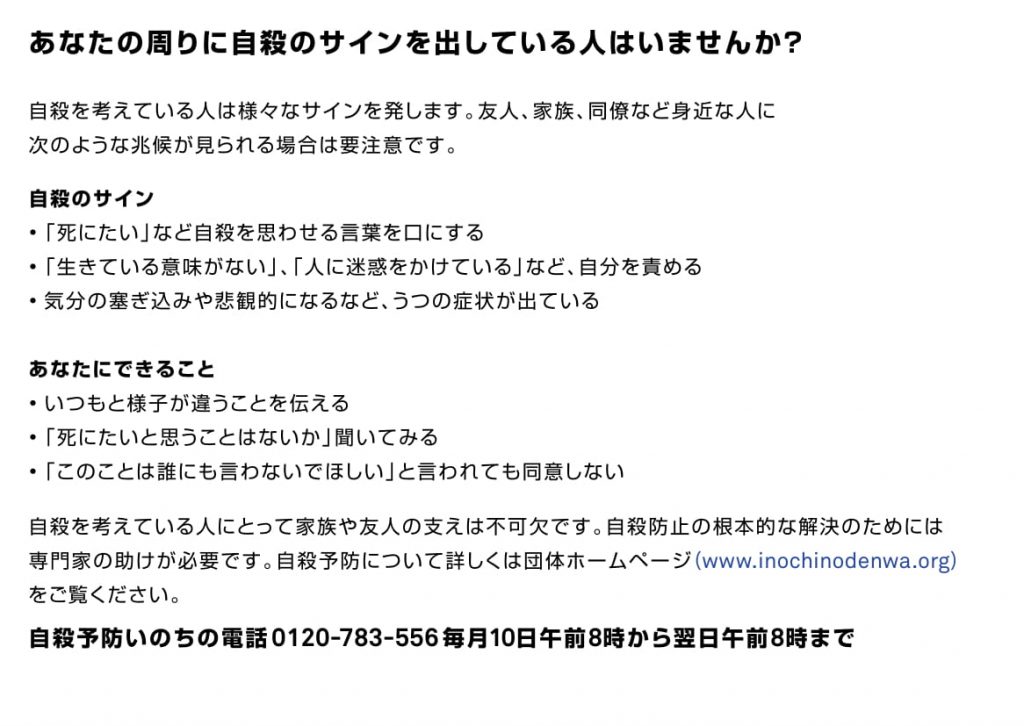 ---