Michael Frazier describes how you can get involved in this BLACK HISTORY MONTH Celebration!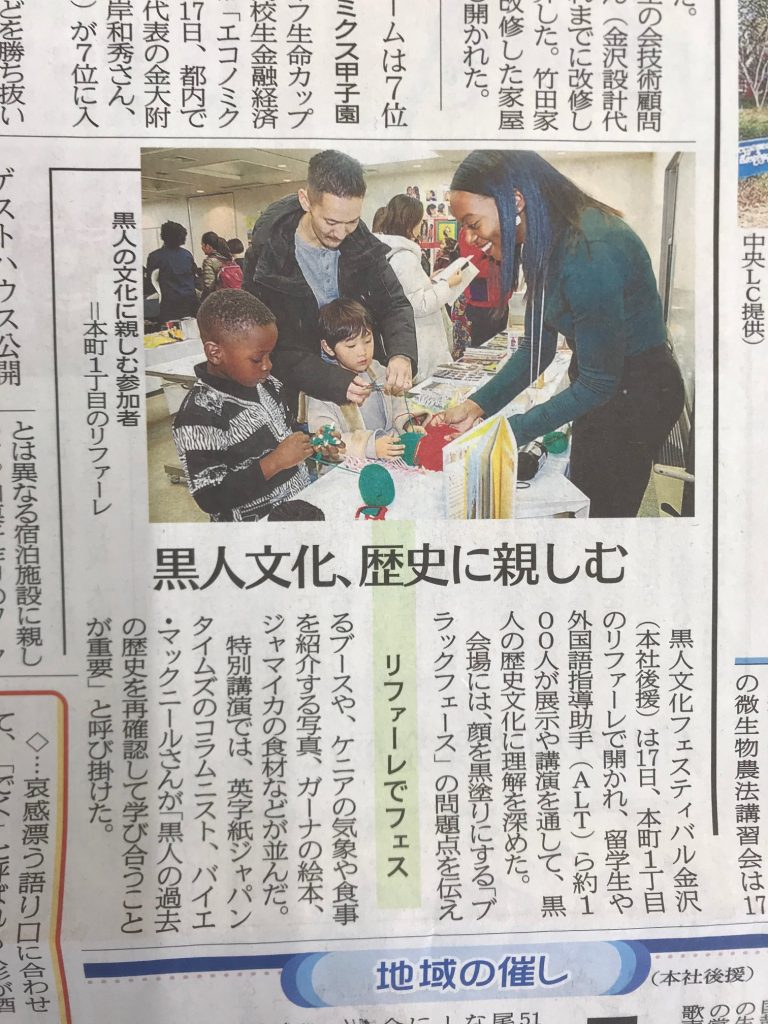 "My name is Michael and I'm a SHS ALT in Kanazawa City, Ishikawa. Last year I, alongside a team of ALTs, university students, and local volunteers from across the Hokuriku region, planned the first ever Kanazawa Black History Month Festival (now called the Hokuriku Black History Month Celebration). This series of events included a Black Panther Movie screening and paint night, DJ Dance party, and a main conference event that included booths by volunteers of African descent, workshops, and Japan Times Journalist Baye Mcneil as the guest speaker.
The purpose of BHM is for culture sharing, community building, and international exchange by peoples of African descent. It was a ton of fun and a great community event.
Now we are nearing the second year for the Hokuriku Black History Month Celebration! This year there will be various events: cooking class, volunteer event, movie night, dance party, and conference (all taking place in Kanazawa).
I'm recruiting volunteers for this event! We especially are looking for volunteers interested in running a booth at the conference or a workshop. Past booths included "Jamaican culture" "Ghanian folklore" "black hair" "music" etc. Past workshops have included a Capoeira class and reading of an excerpt of an ALT's forthcoming novel.
If you are interested in volunteering and getting involved, please let me know. You DO NOT need to be of African Descent to be a volunteer! Last year, this question was asked a lot, but these events are happily inclusive! We especially would appreciate having volunteers that our fluent in both Japanese and English to help booth volunteers who only speak English. Or those interested in set-up or photography.
Much love, if you can't volunteer, please consider attending and bringing your community-folks and students."
If you have any questions, please contact Michael at
---