Hello, fellow JETs!
In celebration of the JET Program's 30th anniversary(!), AJET is hosting a logo contest! Check out the details below and flex your creative muscle!

Update: Since we are a volunteer run organization for JETs by JETs, we also humbly offer a 5000 YEN Amazon gift card to the selected recipient. 
Send your work to . Deadline for submission is January 13th, 2017.
Questions? Comments? Let us know at .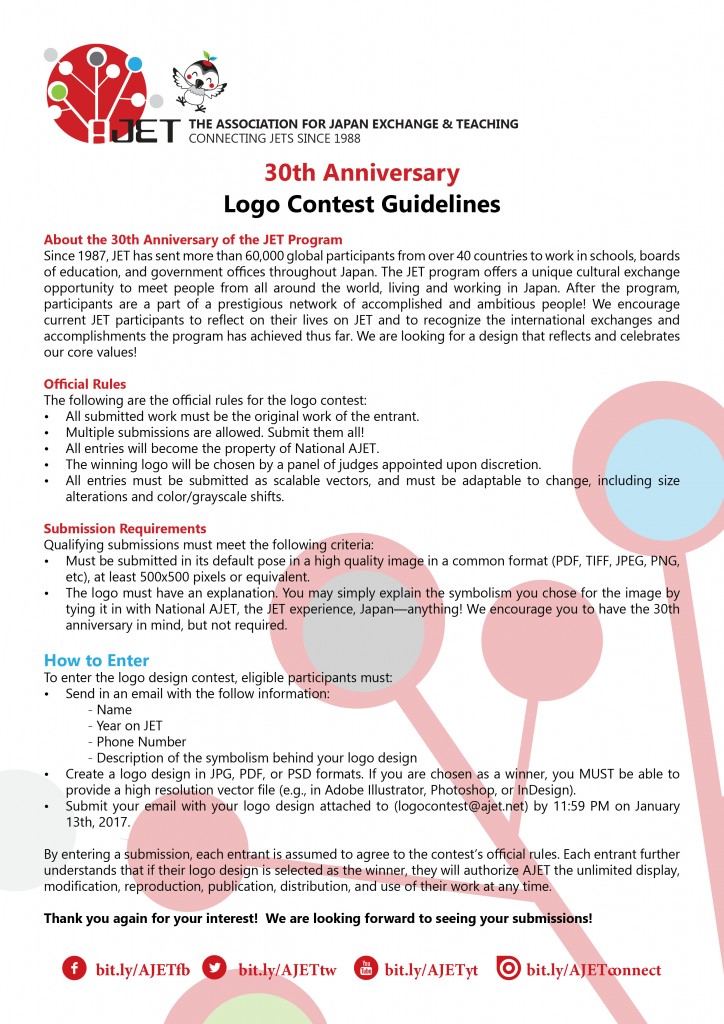 ---