By Monika Slupnicki
Originally written for the September 2012 issue of Connect
My name is Monika Slupnicki, and I was a JET in Muroto, Kochi Prefecture from 2010-2012. Around December of 2011, I had to make a decision as to what to do after Japan. Fast forward to August 2012, and I am writing this from Central America, where my husband and I are starting a socio-tourism project for a charity organisation called Art for Humanity in Honduras. And, so far, we're having the time of our lives!
What will you do after leaving JET?
The concept of volunteering crept up on me slowly. When my Prefectural Advisor left JET in 2011, a spot opened up to become a PA. I applied and got the position. It opened up my eyes as to how involved I could get in the JET community as a volunteer. I remember one occasion where a JET came to me in distress with a grave concern. I did my best to listen and to support them through an incredibly difficult time. It was at that moment that I realised both how rewarding and simple it is to help others.
Prior to becoming a JET, I worked in my native Australia as a registered nurse for thirteen years. It was a fulfilling job because I helped others in need, but my help was always rewarded financially. This left me feeling that something was lacking— that the fulfillment I felt was only partial. This sat at the back of my mind for a number of years. After leaving JET in 2012, I had a choice to make: do I return to Australia to a partially-fulfilling job, or do I take the plunge and volunteer? In making the decision, I didn't have only myself to consider. I am fortunate enough to be married to a man who was willing to go down the path of volunteering with me.
So, with that, my husband and I narrowed down our search of the myriad of available volunteer positions by selecting a single criterion: we wanted our time and effort to result in self-sufficiency instead of nurturing dependence. If you give a man a fish, he won't be hungry that day, but if you teach a man to fish, he will never go hungry. We found a number of great opportunities, but the one that really stood out was the position of Activity Directors at Art for Humanity in Honduras (http://www.artforhumanity.org/) . It is this vision that attracted us to the project and, ultimately, committed us to it for two years.
What is 'Art for Humanity'?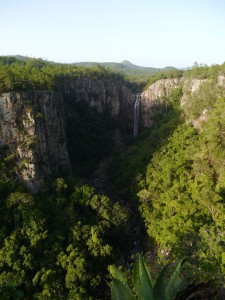 Art for Humanity is a charity organisation, under which The Leadership Centre (TLC) operates. TLC is a three-year residential college which offers a degree in Business Administration. It is situated in a remote mountainous region in central Honduras. TLC provides an all-English college education for young and underprivileged Honduran women. The educational aspect appealed to us as it allows the women to leave the college with the skills and confidence necessary to take up professional roles and/or start their own business ventures. The aim of TLC is for this to have a ripple effect on Honduran society. Art for Humanity believes that:
An educated group of ethical leaders is the best and greatest hope for permanently lifting Honduras out of an endless cycle of poverty. While outside aid in many forms can help individual families or serve as a temporary fix, the best long term solution is to educate capable Hondurans to assume leadership roles.
The college had its inaugural student intake eighteen months ago, and many of the facilities at TLC are still under construction. Some of the completed facilities include the student and volunteer dormitories and kitchens, as well as the eating hall and the classrooms. There are many more projects currently in progress, such as the library and a second volunteer dormitory.
The students are accepted from poor families and attend the college at no cost. Each student has a sponsor who pays a monthly stipend for the girl's education. To pay for the development of facilities and operating costs, Art for Humanity has established an organic coffee farm on campus which should, in time, cover some of the costs.
My work in Honduras
To provide further revenue for the college, my husband and I have been tasked with starting a socio-tourism project on campus. TLC is a perfect base from which to host both relaxing and adventure activities for visitors. The campus is located along a scenic river surrounded by mountains. It is extremely safe and the weather is very pleasant. The temperatures year-round range from 50-65°F (10-18°C) degrees at night and from 65-85°F (18-30°C) during the daytime. The college is located at 4000 feet above sea level which means that there are no malaria-carrying mosquitoes in the region.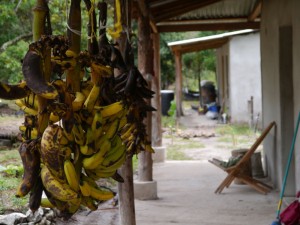 This ideal location allows us to offer our guests activities such as hiking, camping, horseback and motorbike riding, wilderness trips, river swimming, tours of the organic coffee farm, martial arts/self defence classes, Tibetan yoga, meditation, Honduran cooking with wood ovens, Honduran dancing and Spanish language immersion. Of course, for those that want to come and relax, we have plenty of hammocks where visitors can lie down, breathe in pure air and watch the chickens strutting around pretending that they are watchdogs.
The students are an integral part of the socio-tourism project in two main ways. Since the aim of the college is to develop leadership skills in the students, they will assist us in the running of the project. Secondly, we wish to provide a practical platform, in which the students will experience firsthand the running of a business.
The socio-tourism project that we are creating is called Relax for Renewal (http://www.relaxforrenewal.com/home/adventure-activities). We welcome campers but also cater to guests who prefer sleeping indoors. While Relax for Renewal is under construction, guests are sleeping in the volunteer dorms in their own bedrooms. We are currently preparing to build retreat houses and a bar overlooking our own private waterfall for guests. We are very excited to start this next phase of the project.
How you can help
Art for Humanity believes that volunteers gain as they give, learn as they teach and feel more hope as they help.
Here at the TLC we have many ways in which you can help. For those JETs wondering what to do with all that spare nenkyu, how about coming to TLC and having a vacation with us? You'll get to experience a number of great activities and simultaneously help the poor help themselves. For more information, have a look at our website at http://www.relaxforrenewal.com/home/adventure-activities. All JETs are welcome. Please contact me at the email below for packages and discounts for JETs and their families.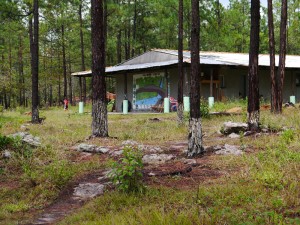 If you are unable to travel to Honduras, then you can volunteer wherever you live. We welcome any volunteers who could help with email projects, website development and research. We also need donations in the form of shoes, clothes, toiletries, sheets, towels and school supplies for the students. Financial support is always gratefully accepted. Art For Humanity is registered with the IRS (USA) as a 501(c)(3) non-profit organization, and hence, your donations are tax deductible. For your donations of cash or gifts, we will gladly provide you with a receipt for tax purposes.
Another great way to help is to expand our network by promoting our fan page on Facebook with your friends and colleagues. We need people to spread the word about us and make people aware of Art for Humanity. To join the Fan Page click this link: http://www.facebook.com/pages/Art-For-Humanity/116004348441394. Our fan page allows people to have the latest information on happenings at Art For Humanity and TLC.
If you're unsure what to do at the end of your JET contract and aren't quite ready to return home, consider volunteering your time with us! We are always looking for teachers to mentor students and teach a range of subjects such as English, maths, history and biology. We ask that volunteer-teachers stay a minimum of three months to provide continuity for the students. Alternatively, if you feel you've had enough of teaching, we are always in need of people who are willing to get their hands dirty. We have many on-going and planned building projects. For those interested in organic coffee farming, we have many opportunities to learn and help with this venture. With this type of volunteering, we welcome you for however long you wish to stay.
If any of these appeals to you, if you have any suggestions or expertise that you think might prove beneficial to this project, or if you'd like more information, please contact me via email at .
---