By Nick Bradford
Originally written for the September 2012 issue of Connect
Before finishing my time on JET in Kagoshima prefecture in 2011, I already knew that I wanted to continue living abroad. Getting another job teaching English in a different country was an option, but part of me was really drawn to different ways of helping others, which I found in the form of non-profit organizations (NPOs) working in development assistance. Friends and family had worked in the field, but their stories weren't always encouraging. In fact, there is a great deal of skepticism about the effectiveness of development work, as corruption isn't uncommon, and many other genuinely well-meaning efforts exacerbate rather than alleviate problems. This means that if you are truly interested in getting involved, it's crucial to take some time educate yourself on the issues often experienced in this sector: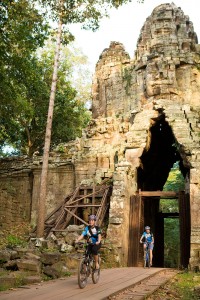 1. Be aware of the challenges of development assistance. Just as it is important to have hopes and passion, it's important to try to grow in understanding about the challenges and complexities out there. Don't forget that there is more to responsible development work than the "warm fuzzy feeling" some may imagine it will bring them. Test your willingness to contribute to positive change by looking into some of the several books out there about "what's wrong" with development. These theories have been influencing change in the sector for decades. If you feel drawn to a specific issue or region, you should be able to find literature that is focused on what or where you are enthusiastic about. And don't forget to think critically about the variety of possible motives of both the authors of the existing discourse out there and of the people working with non-profits. One perspective with both facts and anecdotes to illustrate some general challenges can be found in the book "Despite Good Intentions: Why Development Assistance to the Third World Has Failed" by Thomas W. Dichter.
2. Look for transparency and accountability. There are endless NPO websites out there, so when you start focusing in on specific organizations, be sure you are keeping in mind the principles of responsible development. While too numerous to list here, a valuable "starting point" resource I can offer are the charity evaluation guidelines supplied by Charity Navigator, New Philanthropy Capital, and Keystone Accountability: http://www.charitynavigator.org/index.cfm?bay=content.view&cpid=847 .
At the heart of these principles are the issues of transparency and accountability. Any organization following responsible standards and practices should be making it easy for the public to find answers to important questions, such as: What kind of data is available about the work the organization has been doing since it began? Does it honestly report its mistakes and shortcomings and take steps to address them? In what ways are its programs sustainable? These are a few of many questions you absolutely should be finding answers available for. If there is a lack of clear transparency about any and all relevant information, this is a serious problem. Trustworthy organizations will be passionate about meeting or exceeding the best practices in the sector. In correspondence or eventually an interview with a prospective non-profit, consider respectfully asking questions about information that doesn't seem readily available from your initial research. Other widely recognized websites that can be very helpful include the Better Business Bureau's Wise Giving website (http://www.bbb.org/us/charity/), the expert-supported critical evaluation site called Givewell (http://www.givewell.org/), and the non-profit organization database Guidestar (http://www.guidestar.org/).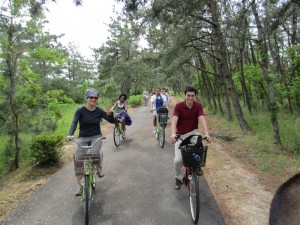 3. Be flexible and proactive. This is in addition to the flexibility you likely already have when it comes to adjusting to a new environment. If you have no background in your field of interest, don't be surprised if it's hard to immediately find reliable organizations offering an ideal position. To the contrary, positions defined by comfy salaries, short-term volunteering, and an openness to those with little experience, may be red flags warning you to reassess the organization you applied to. Be open to unpaid work/long-term volunteering, and when you do find a position where you can gain experience, take initiative to learn as much as you can and show you are dedicated. Long-term patience and perseverance is needed to be a part of the change you want to see.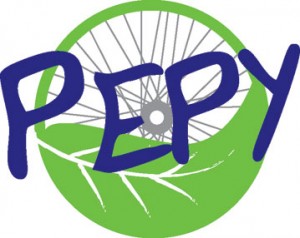 In my case, after doing my own research, I still believed in the possibility of finding a position in which I could help realise a meaningful and positive change. The principles referenced above were instrumental in leading me to my current position with a non-profit organization called PEPY, which operates in the Siem Reap province of Cambodia and has historically had a very close relationship with JET program participants. PEPY offers up the following resource: the principles reflected in the organization checklists at Voluntourism101: http://voluntourism101.com/guide. If you are interested in PEPY, you can contact the nation-wide group of JETs interested in learning about and supporting PEPY at or you can sign-up for PEPY's newsletter at www.pepycambodia.org .
---