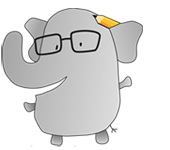 Steven Horowitz is a notable JET alumni who is the creator of JETwit (a resource and news site for both current and past JETs) as well as the founder of the Writers Interpreters Translators Group. In addition to the JETwit site, Steven has initiated a number of creative approaches to strengthening and connecting the JET alumni community worldwide, including the first-ever JET Alumni Author Showcase in March 2009, the JETwit Jobs Google Group and the JET ROI series intended to demonstrate the "return on investment" that JET alumni have provided to Japan in response to potential budget cuts to JET and JETAA.
Can you tell us about your time on JET, placement, etc?
I was in Aichi-ken, Kariya-shi from 1992-94. I and another JET both worked for the town and rotated among 6 junior high schools on a weekly basis. I remember Kariya being 17 minutes away from Nagoya by express train and right next to Toyota-shi. I was in the heart of the auto industry, kind of the Detroit of Japan (but Detroit in the 1940s and 50s :-). And apparently Toyota was founded in Kariya. It was home to two large Toyota subsidiaries–Nippon Denso and Toyota Aishin–and lots of smaller auto manufacturers and suppliers. I lived right across the street from the Nippon Denso factory which was huge, like a city unto itself. Kariya's sister city is Mississauga, Ontario and one of the two JETs always had a Mississauga connection.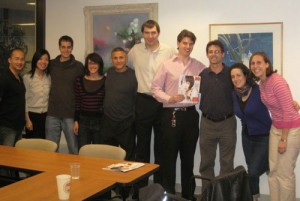 How did JETwit come about?
JETwit evolved from my 6 years as JETAA New York's Newsletter Editor. I grew the Newsletter into more of an alumni magazine and a sort of de facto national publication for JETAA USA. I wanted to be able to gather more writers from other chapters, to generate content that all chapter newsletters could use as a way to engage and strengthen the JET alum community. I created an email list called the Writers Interpreters Translators (WIT) Group that became a way to identify and gather good writers as well as established authors like Roland Kelts who wrote Japanamerica.
I rolled translators and interpreters in as well because I realized there was a need to occasionally reach out and identify alums with good Japanese skills. I remember that George Rose, former JETAANY President and former interpreter for Hideki Irabu, had contacted me and a few other JETAANY officers because the Yankees were searching for an interpreter for Kei Igawa and George thought there might be a good candidate in the JET alum community. Because of my Newsletter work, I had a sort of mental rolodex I could tap. But I saw the need for a central email list that could quickly disseminate opportunities that would be helpful to work-seeking alums as well as demonstrate the value of the JET alum community to others.
At a certain point, I realized it would make sense for the WIT Group to have a public presence and I turned it into the JETwit blog. I uploaded a lot of the content from the Newsletters I'd published and tried to make it a useful central source of information for the JET alum community in the U.S. and worldwide since there was no central information channel at the time other than an email list for chapter presidents. JETwit was my attempt to sort of fill a need without being asked.
One other component or motivation behind JETwit was to help JETs find jobs. I was working in bankruptcy law where we were just waiting for the downturn to come, and it occurred to me that JETs would soon be facing a tougher employment market and that there was a more proactive role the JET alum community could be playing. So I started gathering and posting relevant job listings based on what I knew JETs tended to look for: translation, writing, international education, etc. And I've done what I can to try and connect JETs with other alums who might be able to be helpful. I also regularly encourage alums to write posts that will be engaging for readers but also professionally beneficial in some way to them.
What is the JET ROI initiative?
JET ROI, aka "Return on JET-vestment," is a direct response to the threat to the future of the JET Program posed by jigyo shiwake last year. I realized there were misguided and misinformed criticisms of the JET Program floating around. And no one was making the case for all of the ways that the JET Program was providing benefits to Japan. Through JETwit and the Newsletter, I'd essentially been the only one tracking and documenting the activities and accomplishments of JET alums in an organized way, though my intended audience had been primarily the alumni community. The JET ROI initiative is intended in a sense for the Japanese government, media and taxpayers. It's a way to give JET alumni as well as Japanese government agencies and media an archive of examples they can point to do demonstrate the return on investment that JETs have provided for Japan.
What is the goal for JETwit in the future?
My goal for JETwit is to keep using it as a way for connecting, strengthening and tapping the alumni community and make it something that we all want to be connected to. Our community is a pretty amazing resource and array of people. And we're the next generation of Japan hands, so to speak. There was the World War II generation followed by the 1980s economic boom generation. By helping people stay connected, by helping alums with career paths and finding work opportunities, by keeping people connected to what's going on, we will have a stronger community. And that means you can go anywhere in the world, track down the local JETAA chapter and find community.
My other goal is to just keep helping JETs find work opportunities. The more JETs working and doing interesting things, the more benefit to the community as a whole. Also, I think helping alums find jobs helps build loyalty and connection. In this economy there's a need for more creative and proactive approaches to finding work, and that's one way I can help.
What would you tell a JET who just arrived in Japan?
Well, I was in Japan before email and the Internet were available, so I don't have too much practical advice. But I would want to convey to a newly arrived JET how they're part of something bigger and something that will be part of them for the rest of their lives to the extent they want it to be. But for the time being, just absorb the culture and the experience. Because that experience is what will connect you with other alums the rest of your life in a way very different from university or other shared experiences.
What are you hoping to see come from JETs in the future?
More authors, more translators, more JETs in leadership positions in both the Japan-related world as well as areas that have nothing to do with Japan. Three JET alums ran for Congress this past year in the U.S. It's only a matter of time before JET alums become even more prevalent and prominent in politics, academia, business and other fields.
Steven can be contacted at , and also has a LinkedIn profile. He currently lives in Brooklyn with his family. Once a bankruptcy lawyer, Steven now works as a communications consultant specializing in content development and member engagement. Visit his professional blog here.
---