2016–2017 Executive Platforms
Platform Quick Links
| | | |
| --- | --- | --- |
| Chair 会長 | Vice Chair 副課長 | Treasurer 会計  |
Chair 会長
Stephen DiTomasso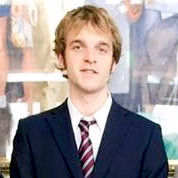 My name is Stephen DiTomasso and I am running for the Chair position on the executive council with AJET.
I am a first year CIR in Kanoya City, Kagoshima. I am from Arizona in America and I graduated from Arizona State University in 2014 with a degree in Business and Global Leadership as well as a minor in Japanese. During my time there I studied abroad for a year at Hiroshima Shudo University in Hiroshima City.
I originally became interested in Japan and Japanese from watching old Jidaigeki films from Akira Kurosawa as well as film remakes of works by Chikamatsu Monzaemon. I love going out to eat and going to hot springs as well as listening to music. My favorites are classic rock, Motown, jazz, and in the past few years, Enka. I also love going out to karaoke.
I am applying for this position because I think JET has a brilliant community full of people with varying backgrounds that I would love to get further involved in to bring everyone together. I believe Japan is a wonderful country with plenty of gems to explore. I want to make sure all of the JETs who come here, whether they are in the middle of Tokyo, or in a small village in the middle of nowhere, have opportunities to get involved and immersed in Japanese culture as well as the various events and projects set up by AJET.
While I was in Hiroshima I lived in the Hiroshima City International House near Hiroshima Station. Four months into my year I was voted in as chairman of the International House where I would lead and help set up events such as ski trips and cultural outings for the residents.
I have leadership experience working as a guest services supervisor at a resort in Arizona where I was also involved in auditing and accounting. In my position now as a CIR in Kanoya I am heavily involved in planning, setting up, and leading international events for the city. I have plenty of experience in public speaking in English and Japanese from the business school at ASU and being a guest speaker at various gathering in Hiroshima and Kanoya. Personality-wise I can get along with virtually anyone and am always positive and forward thinking. I like to get to the point and keep things simple and straightforward.
I believe with my leadership experience in both America and Japan I can bring valuable knowledge and insight to the table when it comes to setting goals, organization, and working with people of all backgrounds.
---
Stephen DiTomasso
私はStephen DiTomassoと申します。AJET役員会の会長に立候補します。
私は鹿児島県の鹿屋市の1年目の国際交流員です。アメリカのアリゾナ州出身で、アリゾナ州立大学でビジネスとグローバルリーダーシップの学位を取得し、2014年に卒業しました。副専攻で日本語を学びました。学生時代に広島市にある広島修道大学に1年間留学しました。
初めて日本と日本語に興味を持ったきっかけは黒澤明の時代劇と近松門左衛門の作品を基にした映画です。私は外食をしたり温泉に行ったり、音楽を聴いたりするのが大好きです
好きな音楽はクラシックロックやモータウン、ジャズで、最近演歌も好きになりました
カラオケに行くのも大好きです。
私は会長を申し込もうと思った理由は、様々な背景をもつ人々からなるJETプログラムのコミュニティーは素晴らしいと思い、皆さんのつながりがさらに広がるように取り組むことができたら大変嬉しいと考えたからです。日本は、色々な良い観光地がある素敵な国だと思います。私は日本に来るJET参加者が、東京の中心部に派遣されても、人里離れた村に派遣されても、日本の文化に触れ、AJETのイベントやプロジェクトに参加することができるよう努めていきたいと思います。
広島に留学していた時に、広島駅付近にある広島市留学生会館に住んでいました。留学が始まってから4ヶ月後、留学生会館の会長に選出され、会長として寮に住んでいる人のためのスキー旅行や文化を中心とする旅の企画に関わりました。
アリゾナ州にあるリゾートで来客サービス担当者というリーダーシップの経験があり、会計と監査にも関わりました。現在は鹿屋市の国際交流員として、市の国際イベントの計画・開催・担当に深く関わっています。アリゾナ州立大学のビジネススクール、そして広島と鹿屋の様々な集まりから演説の経験を豊富に得ることができました。性格は、誰とでも仲良くなれて、いつもポジティブで前向きに考えます。物事をはっきり伝え、シンプルにすることが好きです。
目標設定や体制作り、様々な背景のある人々と協力していくことに関しては、アメリカと日本でのリーダーシップ経験から得た貴重な知識を活かすことができると確信しています
Vice Chair 副会長
Nick Lavin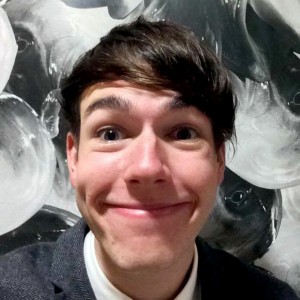 Hi there! My name is Nick Lavin, a second year CIR from Takaoka City, Toyama Prefecture (everybody – where?!..) and I am hoping to run for the vice chair position during the 2016-17 fiscal year.
As I make the progression into my third year on the JET Programme this August, it is now that I would like to use and implement all of the skills and experiences that I have been able to accumulate so far for the continued improvement and development of AJET and the community there within.
So, What Can I Do For You?
As Japan looks towards the Olympics in 2020, the Liberal Democratic Party have proposed to increase its efforts relating to the JET Programme two-fold, it is fair to say that the numbers within our community will continue to increase with the coming of new business year. As a result of this growth, I believe that there will be an increased necessity in ensuring that the voice of the participants of the JET Programme is not only heard, but understood and recognized.
Raising awareness of the channels available to existing JETs to ensure individual voices can be heard
Increasing the presence and activities of prefectural representatives in order to provide opportunities to report any problems, issues and concerns on a national level
Striving to improve communication between the national JET community and the corresponding organizations (National Council, CLAIR, MOFA, MEXT etc.)
So, What Are my Qualifications?
Within my role as CIR I have been able to hone my translation and interpretation skills in order to effectively relay and transmit information between two parties in both Japanese and English. It is therefore that I have the upmost confidence in ensuring that any opinions/issues raised an individual, prefectural and national level will be conveyed to all relating organizations. I have also been an active member of many intercultural event planning and management organizations which help ensure new-coming JETs discover more about the local area they live and work in, and as a result improving sense of community. During my first two years on the JET Programme, I have strived to provide other JETs with the resources and help relating to everyday life.
A Few Final Words
I would like to sign off by thanking you for taking the time to read my platform and look forward to the results of the AJET Election!
---
Nick Lavin
こんにちは!私はNick Lavinと申します。富山県の高岡市(…どこ?!)の2年目の国際交流員で2016年度の副会長に立候補したいと思います。
今年の8月でJETに参加して3年が経ちます。そこで、この3年で身につけてきた技術と経験をAJETの継続的な向上と改善、コミュニティーのために活かしたいと思います。
では、みなさんのために私にできることは何でしょうか?
2020年のオリンピックに向けて、自民党はJETプログラムへの努力を倍増させるとの提案を行いました。このことで、新年度もJET参加者が増え続けていくことが予想されます。参加者数が増えることで、JET参加者の声が届くだけではなく、理解され、認識される必要性も高まっていると思うのです。
 現役のJET参加者の個々の声が届くような方法への認識を高めること
 全国レベルの問題や悩みなどを報告する機会を設けるため、都道府県の代表者の存在感や活動を増やすこと
 JETのコミュニティーと関連する団体(AJET全国役員会・クレア・外務省・文部科学省など)の間のコミュニケーションを改善するために力を入れること
では、私の資格は何でしょうか?
国際交流員で培った翻訳・通訳の技術を活かして日本語と英語両方で情報を効率的にそれぞれの相手に伝えることができます。この能力を活かして、個人・都道府県・全国レベルで挙げられた意見、問題を該当する団体に伝えることができると確信しています。また、新たなJET参加者が住んでいる地域についてより詳しく知る機会を設けるため、コミュニティー感を強化する国際イベントを開催する団体のメンバーとして活動に積極的に参加しています。そして、JET参加者としてはじめの2年間、他のJET参加者の日常生活に必要な支援や資源などの提供に尽力してきました。
おわりに
私の綱領をお読みいただき、ありがとうございます。AJET選挙の結果を楽しみにしております!
Treasurer 会計
David G. Winter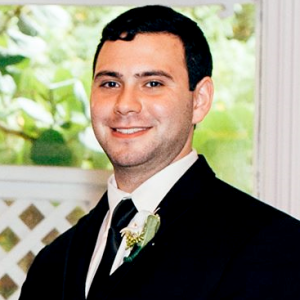 My name is David G. Winter. I am a 1st year JET currently residing in Fukuchiyama city in Kyoto prefecture. My experiences, thus far, have led me to contract for an additional year on the JET program. This being said, I am very happy with my position and the degree of contribution I have provided my English classes. Due to my appreciation of my appointment and the JET program overall, I wish to invest my efforts in building a strong network between JET participants.
The position of Treasurer has interested me because I believe that this position is well-suited to my interests and skills. I wish to further refine the goals and accomplishments of this organization in order to foster greater support for individuals participating on JET. I understand that this will require close cooperation with the other two elected positions, Chair and Vice Chair. I am confident that through teamwork we can accomplish our goals, provided each elected individual contributes effort towards our endeavors.
The responsibility of maintaining the function and efficiency of the JET support organization is tough; however, my prior experiences in similar positions have prepared me for such an undertaking. I served as the Pledge Class Treasurer for the Phi Gamma Delta fraternity at Vanderbilt University in 2010. My duties for this position resemble those of the position I am currently applying for, such as: pecuniary responsibilities (bookkeeping), maintaining strict organization, and enforcing standards of conduct. This experience has shown me that I can work effectively with others, while maintaining the transparency and dependability of an administration.
I accomplish my goals with excellence under any conditions due to my focus and dedication. I can fulfill the duties of the Treasurer position with the same effort, thus ensuring the necessary quality for success. As far as the individual responsibilities of the Treasurer, I possess the skills necessary for making clear, organized presentations of budgets and activities pertaining to fund utilization. Any skills needed for this position, such as: program use, can be learned without difficulty.
I hope that you will give me the opportunity to work for you and help improve your experience during your tenure on the JET program. I look forward to potentially serving the JET community.
---
David Winter
David Winterと申します。京都府の福知山市に住んでおり、JETに参加して1年 目です。JETに参加して1年が経ち、これまでの経験を踏まえもう一年契約することになりま した。自身の仕事や学校の英語教育へ貢献できたことをとても嬉しく思っています。自身の 仕事とJETプログラムには感謝しており、今後はJET参加者間のネットワーク構築に取り組みたいと考えています。
会計係は自身のスキルや興味に適していると思っています。このため、会計の仕事に意欲的に取り組むことができました。私はJET参加者を支援するという当団体の目標と実績に貢献していきたいと思っています。このためには、会長と副会長という選出役員と協力していく必要があります。選出された役員と共に努力することで、チームワークを通じた目標の達成が可能だと確信しています。
JET参加者を支援する団体の役割や効率性を維持することは簡単ではありません。しかし、私が経験してきたことはきっと役に立つと思っています。2010年に、ヴァンダービルト大学のファイ・ガンマ・デルタという団体の会計係を務めた経験があります。当時の仕事内容は現在応募している会計係の任務と似ています。例えば、簿記の仕事、組織の体制維持や行動規範の徹底に努めたことが挙げられます。こうした経験から、組織の透明性・信頼性を守りながら効率的に他者と協力することを学ぶことができました。
どのような状況においても、この仕事に対し、熱心にまた献身的に取り組みつつ、目標達成を目指し、責任を全うしていきたいと思います。同様に、個人の会計の責任に関して、資産運用に関する予算・活動への正しいプレゼンテーションを作成する技術を持ち合わせています。その他にも、プログラムの使い方などの技術に関してもそれほど手間取ることなく学ぶことができます。
JET参加者として、皆さまのさらなる経験への一助となれれば幸いです。JETコミュニティーで共に活動していきたいと思いますので、よろしくお願い致します。