2008-09 National Council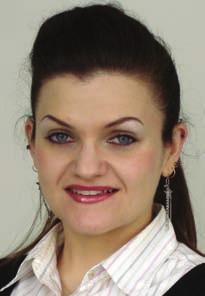 Sarah Lineker — Chair
Hi everyone! I'm a 4th year CIR in Okazaki City in Aichi Prefecture. I'm originally from Portland, Victoria, Australia. I love movies and music and I am a huge cricket fan. I also enjoy cooking and travelling whenever I get the chance. This is my third year on the AJET National Council and I'm looking forward to having another productive year.
Jennifer C. Park — Vice Chair
Hello. I'm a 3rd-year ALT from the beaches of California. Now I live Takasaki, Gunma, one of the few prefectures in Japan without a beach. You may spot me in Tokyo at conferences and random events, but if you can't wait for a sighting and need to contact me (for any reason), I encourage you to do so. Cheers.
Kate Allison — Treasurer
Hello! I'm from Houston, Texas, and I'm currently an ALT in Kuriyama-cho, Hokkaido (famous for butterflies and sake!). I studied Math and Philosophy at St. John's College, where I also had every odd job possible: nanny, math tutor, gardener, house-sitter, dog walker, and chef (to name a few). I now spend my days teaching high school, studying, and planning my next Southeast Asian vacation. If you have any questions (or just want to chat), email me any time!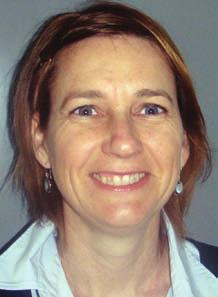 Anne Slattery — Block 1 Rep, Education Liaison
Originally from the Sunshine Coast of Australia, I've swapped the surf for the snow, and am now entering my 3rd year as an ALT in Hokkaido. Before JET I was a high school teacher, working primarily with students with a disability. In Hokkaido I love trying to snowboard, soaking in outdoor onsens, eating as much seafood as I can, slurping ramen, and camping in summer.
Louis Chung — Block 2 Rep, PR Liaison
Konnichiwa! Originally from Vancouver, Canada I am presently a 2nd year ALT in Sendai, Miyagi. I went to the University of British Columbia and graduated with a degree in Human Kinetics. My free time is spent traveling the country, relaxing in onsens, attempting to cook, snowboarding, enjoying anything-matusri, and wrestling with the Japanese language. Japan and the JET programme has been a great experience thus far and it continues to amaze me day in and day out. I hope that you will enjoy your time here as much as I have.

Tonya Kneff — Block 3 Rep, Publications Liaison
Hi! I currently live in the midst of the Southern Japan Alps of Nagano Prefecture. I'm from California but I don't think that I'll be returning 'home' anytime soon—there are just too many fantastic places to try out first! My passions lie in anything that broaden my horizons, such as volunteering, traveling and learning languages, though Japan has given rise to some other passions as well, including hanami, onsen, and enkai. Yoroshiku onegaishimasu!
Luthur Flagstad — Block 4 Rep
Hello! I'm originally from Minnesota (USA) but made the long trek to Wisconsin for school. I joined the JET Program right out of college and now live in Shizuoka Prefecture! I'll be starting my second year as an ALT this August. In my free time I enjoy riding my Super Cub scooter up into the hills of Shizuoka, reading the news and deciphering Doraemon Comics.

Chelsie Sluyk — Block 5 Rep
Hi everyone! I'll be starting my second year as a High School ALT in Gifu-ken. Last year, I came to Japan from the University of Virginia, but my home is in Arizona. I like traveling, SCUBA, music, and reading. I have been loving every second of my life here in Japan. I'd like to see you loving it too. So, if you have any thoughts or questions about AJET please don't hesitate to get in touch with me. Yoroshiku!
Brenda McKinney — Block 6 Rep, Ads Liaison
I am a third-year ALT from Minneapolis, Minnesota. I currently live near Kobe, in Hyogo prefecture, and I have had a wonderful time working with Hyogo AJET on Charity events and now the National committee as a Block Representative. Along with feeding my passion for travel, I've also picked up the habit of running marathons since coming to Japan. I plan to do my third full marathon (in Tokyo!) this year.
Alaina Riley — Block 7 Rep, Corporate Liaison, Guidebooks Liaison
Kia Ora! I'm a New Zealander in Nara, working as an ALT with the bonus of being Block 7 Representative. Many moons ago I was a struggling artist at University, then I moved into the corporate world of advertising before applying for JET. When I'm not putting my list-making skills to work on the Council, you'll find me taking photos, watching movies, playing taiko or dreaming about designer handbags.
Daniel Patterson — Block 8 Rep, Communications Liaison
Salut! I'm a second year ALT teaching in Takamatsu city in Kagawa prefecture the land of udon! I've spent the previous year as the prefectural chair for Kagawa and I am looking forward working as the block representative for Shikoku. I come from New Brunswick, Canada where we like to put maple syrup on snow. In my spare time I am planning events, playing the harp, going to the gym and eating curry rice!

Caroline Ideus — Block 9 Rep, Marketing Liaison
Greetings Everyone! I'm Caroline Ideus and I will be the Block 9 (Hiroshima, Okayama, Shimane, Tottori and Yamaguchi prefectures) representative. I am living in Masuda, Shimane-Ken as an ALT for Masuda High School. My home state is "The Cornhusker State," Nebraska, U.S.A. During my spare time I run, cycle, read, study Japanese and internationalize. If you have and questions or concerns, please done hesitate to contact me.
Jyoti Tronson — Block 10 Rep, Activities Liaison
I am a 1st year ALT currently living in the rural fishing and agricultural city of Saikai which is located on the west coast of Kyushu in Nagasaki-ken. I'm 28 years old, half American and half Australian but 100 percent Canadian, born and raised in Vancouver British Columbia, Canada. I attended the University of British Columbia earning a Bachelor of Science in Agroecolgy, specializing in Agrology. In 2001 I was a member of the UBC junior varsity volleyball provincial championship team and represented British Columbia in the junior varsity volleyball nationals in Montreal, Quebec. My hobbies include gardening, cooking, and playing sports. I love the outdoors, fishing, snowboarding, volleyball, hockey, Japanese food and beer and I've found plenty of opportunities to satisfy these interests in Japan. Let's enjoy Japan together!!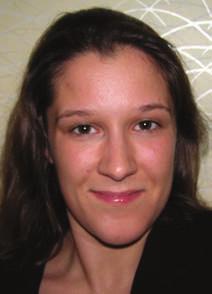 Emily Collins — Block 11 Rep
Hello everyone! I'm Em from the U.K. This year I begin my 3rd year as an ALT in beautiful Kagoshima Ken. I represent JETs in Okinawa, Kagoshima, Miyazaki and Kumamoto Kens, and when I'm not busy being a teacher/diplomat/climbing frame I practice a lot of Kendo and go kayaking. If you have any questions or concerns please let me know. Enjoy Japan and yoroshiku onegaishimasu!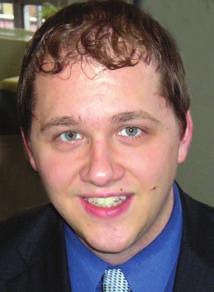 Bryan Olsson — CIR Representative
Hello! I hail from St. Paul, Minnesota and graduated from the University of Minnesota, where I studied marketing and Japanese. I also spent a year studying in beautiful Hiroshima. This is my first year working as a CIR in Iwate Prefecture. I love Japanese classic cinema, manga, and sake. I look forward to serving as your CIR Representative on the council. Yoroshiku Onegaishimasu!
Ryan Williams — SEA Representative
Hi everyone! I am a second year SEA coaching field hockey in beautiful Tottori-ken. Hockey is my passion and I have played for 24 years. I come from Queensland, Australia and graduated with a degree in Exercise Physiology from the University of Queensland. When I am not playing hockey, I enjoy exploring all the things Japan has to offer with my wife Katie.
Jonathan Merz — Translator and Interpreter
Hello, all. I'm from the sunny southern city of Atlanta in the United States, and I currently work as a CIR in the prefectural office in the equally sunny city of Wakayama. This is my second time living in Japan, and every year that goes by I love it here more and more. I look forward to serving you all as an AJET member in the coming year!
Joseph Schott — Translator and Interpreter
Hello! I'm currently a second year ALT living in the beautiful town of Kamigori in Hyogo prefecture. I'm originally from the state of Ohio in the USA, and I like to spend my time traveling and endlessly drilling kanji. I also hold a deep interest in ultimate Frisbee and photography. During the 2008-2009 term I'll be working diligently as a translator and interpreter, so don't hesitate to ask me about anything!
William MacDonald — Peer Support Group Coordinator
Hi there! I hail from the warm beaches of Durban in sunny South Africa. For my sins I worked nearly 8 years as a shrink before coming on JET… or should that be nearly worked? ;) I'm currently enjoying life as an ALT in Fukui, and this year I'm National Coordinator for AJET PSG. If you need to find an English speaking doctor, have had a bad day and want to chat, or you just want to hear the sweet sound of English without a Japanese accent, give AJET PSG a call, every night 8pm to 7am, all year around.

Goran Seletkovic — Webmaster
I'm an ALT living in Kobe-shi, Hyogo prefecture. Originally I'm from Croatia but I was raised in rural Western Australia and I have a background in IT. I love sports so I try to get in on any club activities I can get away with. Exploring and losing myself in Japan is also something I try to do any chance I get. To discover Japan, I find its best to lose yourself first.
Martin Nash — Webmaster
Hi! I'm an ALT originally from the Seattle area, and am now living in a small village in the mountains of southern Nara prefecture. Before coming to Japan I spent five years studying at the University of Washington and working in a variety of jobs including, but not limited to, barista, construction worker, programmer, tutor and (my personal favorite) cow milker. When I'm not working you can find me training karate, hiking or riding my motorcycle.